Greetings, comrades! Today we logged on to the server Ascent for our U-Lead event, where the Help Force taught all the troops how to box. Boxing is an ancient art that involves ducting, packing and folding. The boxes, or the opponents, you ask? Both. This was certainly a fun event, and our troops had a great time trying their hand at leading the army. We also took part in a surprise mini practice battle with our beloved allies, the Ice Warriors! The first mega event of this month was indeed a mega success!
Max: 26
Comment below if you attended!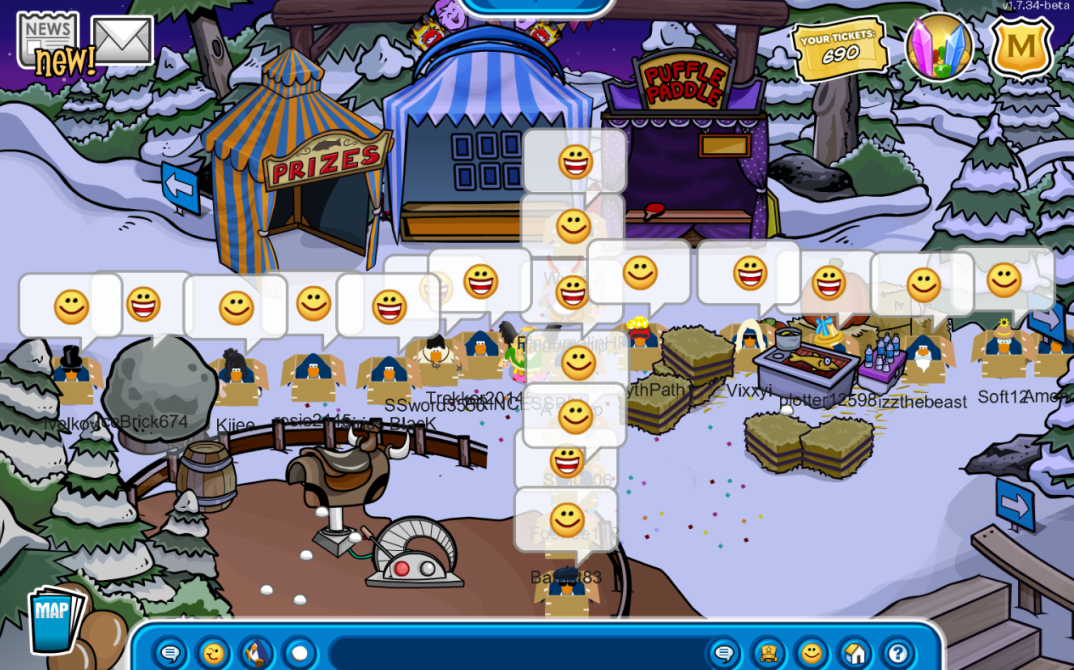 That's all for now!
Unleash the power of helping!
Filed under: AUSIA, Club Penguin, Club Penguin Army, CP Armies, Event Posts, Help Force Army, Help Force Club Penguin, Help Force CP, HF CP, HF of CP Tagged: | Armies of Club Penguin, Blue Guitars CPR, blue letterman jacket gang, blue letterman jacket gang cpr, Blue Penguins Gang, Blue Penguins Gang CPR, Box Event, Box Training, Club Penguin HF, CPR Army Training, Desireus HF, HF, HF CP, HF CPRewritten, HF Teaches How To Box, Ice Warriors, Scorp, Stamp Hunters CPR, Stampers Force CPR, U-Lead, U-Lead Event