This page is dedicated to some of the most prized members in Help Force's history. Those found on this page have won the GoTW award on 3 occasions or more, thus deserving of an exclusive role and position on this page.
Rorange10
Rorange was the first member in Help Force to achieve 3 GoTW victories. He amassed 4 of them before joining the Staff Team, where he excelled for his activeness and loyalty. His first GoTW came in early December of 2018, and his final one came in early February of 2019. He won GoTWs #16, #19, #20 and #23. He is now currently a General after returning to Help Force's Staff Team after a 5 month break and is now one of the oldest Help Force members who is still active in the community.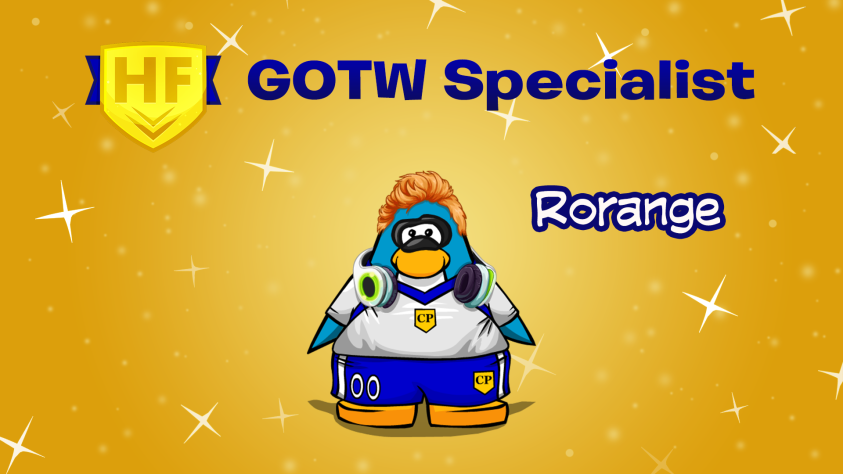 Maurox123
Maurox was a figurehead in the Spanish Community of Help Force for many months. His contributions to the army go unnoticed, as he is still remembered for his notorious string of consecutive GoTW successes. He won 8 weeks on the bounce, stretching from April 2019 to early June 2019. This was at the time, an unprecedented record. He then went and won 2 more, bringing his total to 10 wins. He won GoTWs #30, #31, #32, #32, #33, #34, #35, #36, #37, #41 and #43. He became Staff in September 2019 and was one of the most successful moderators, but after the Spanish Drama scandal, he was banned along with many others, damaging his reputation in Help Force forever. There is no denying his place here however, as he was truly the most hard-working member Help Force had seen in 2019.
KattyTheCat
Katty is also considered as one of Help Force's most treasured members. Joining in the Summer of 2019, she worked tirelessly to help recruit members, both English and Spanish and was an iconic figure during the Third Generation of Helpers. Most notably known for her GoTW dominance just like Maurox, she won the award 11 times, once more than him. Her first win came in late August and she kept a 9 win streak up throughout September and October 2019. Her final victory came in mid November. She won GoTWs #47, #49, #50, #51, #52, #53, #54, #55, #56, #57 and #61. Although she left Help Force during the Helper Exodus of December 2019, she recently rejoined the Discord server, but is currently inactive. Because of this insane record and her extreme dedication to the Army, she is completely deserving of a place on this page.
Fxizaxx
Fxizaxx, or Faz, was one of Katty's very few rivals for the GoTW award during Autumn 2019. Likewise to Katty, she would attend segments regularly and recruit hard for the army, but struggled to catch the her nemesis. After many weeks of effort, she did finally break Katty's streak, with her GoTW #59 victory. This, added to GoTW #48 and #60 totals her successes to 3 occasions, earning her a place on this page. Faz became a Help Force Staff member in January, after sticking with the army through the Helper Exodus. However, when Spotty was couped from leadership, Faz left the Staff team and the server entirely, clearly hurt by the staff's actions. The decision was hers however, and although her Staff experience was short-lived, her GoTW Specialist award is a clear demonstration of the work she put in for the army.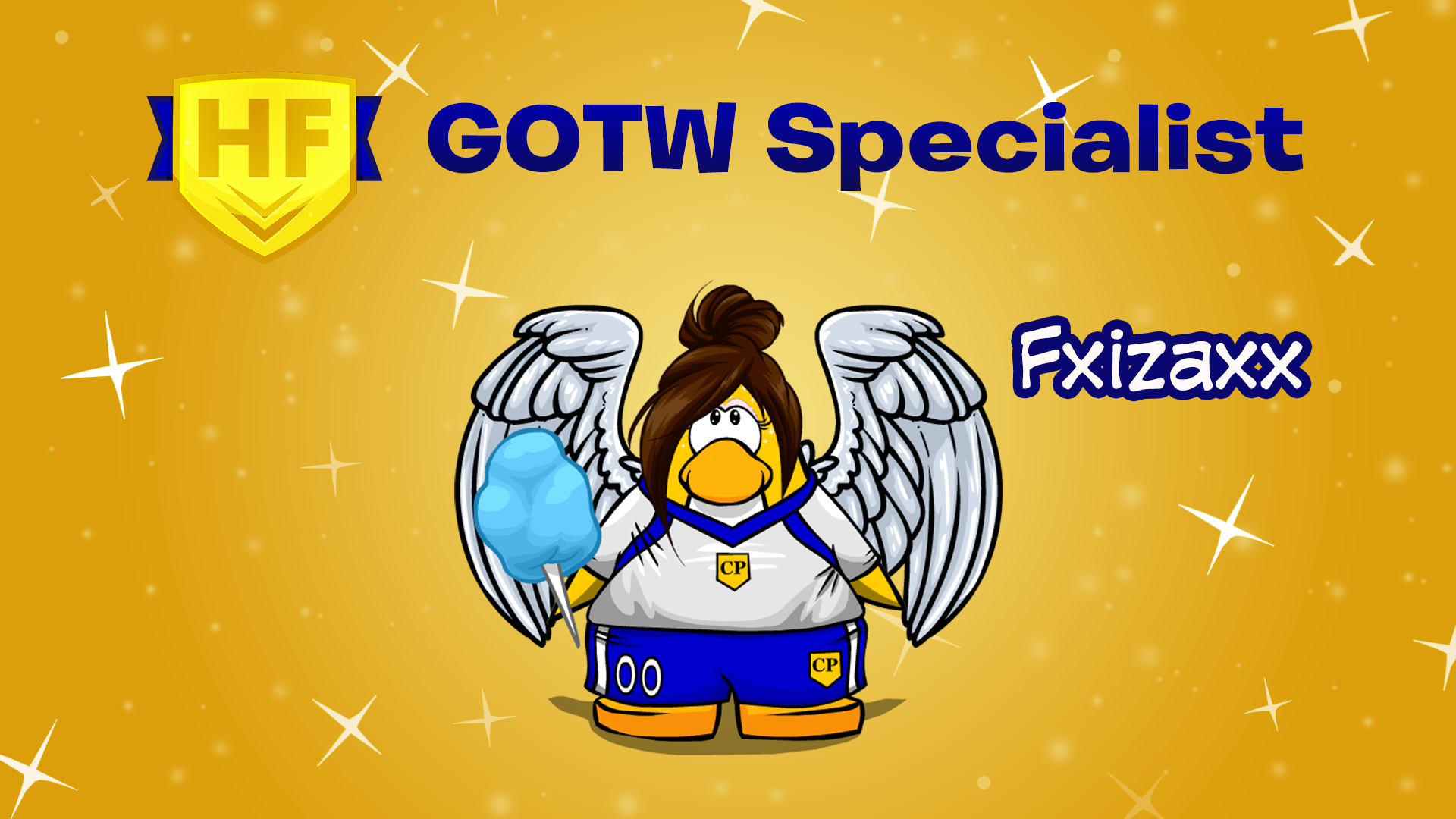 Azalea
Azalea, or SnowMirror, was a very vital member during the Helper Exodus and the transition to CPR in December 2019 and January 2020. Where others found difficulty adapting to the new recruiting methods, Azalea was one of the few who naturally worked the hardest in recruiting almost as soon as she joined. With the leaders being extremely busy during the transition period for the army, a handful of Azalea's GoTW posts were lost or not made, with only two of which being on the website. However, sufficient evidence has proven that Azalea won the award at least 4 times, if not more. She dominated the leaderboards during her reign at the top, not wanting to become a Staff member, but to continue to support the army. Azalea's contributions are up there with the best in Help Force's 2nd Era.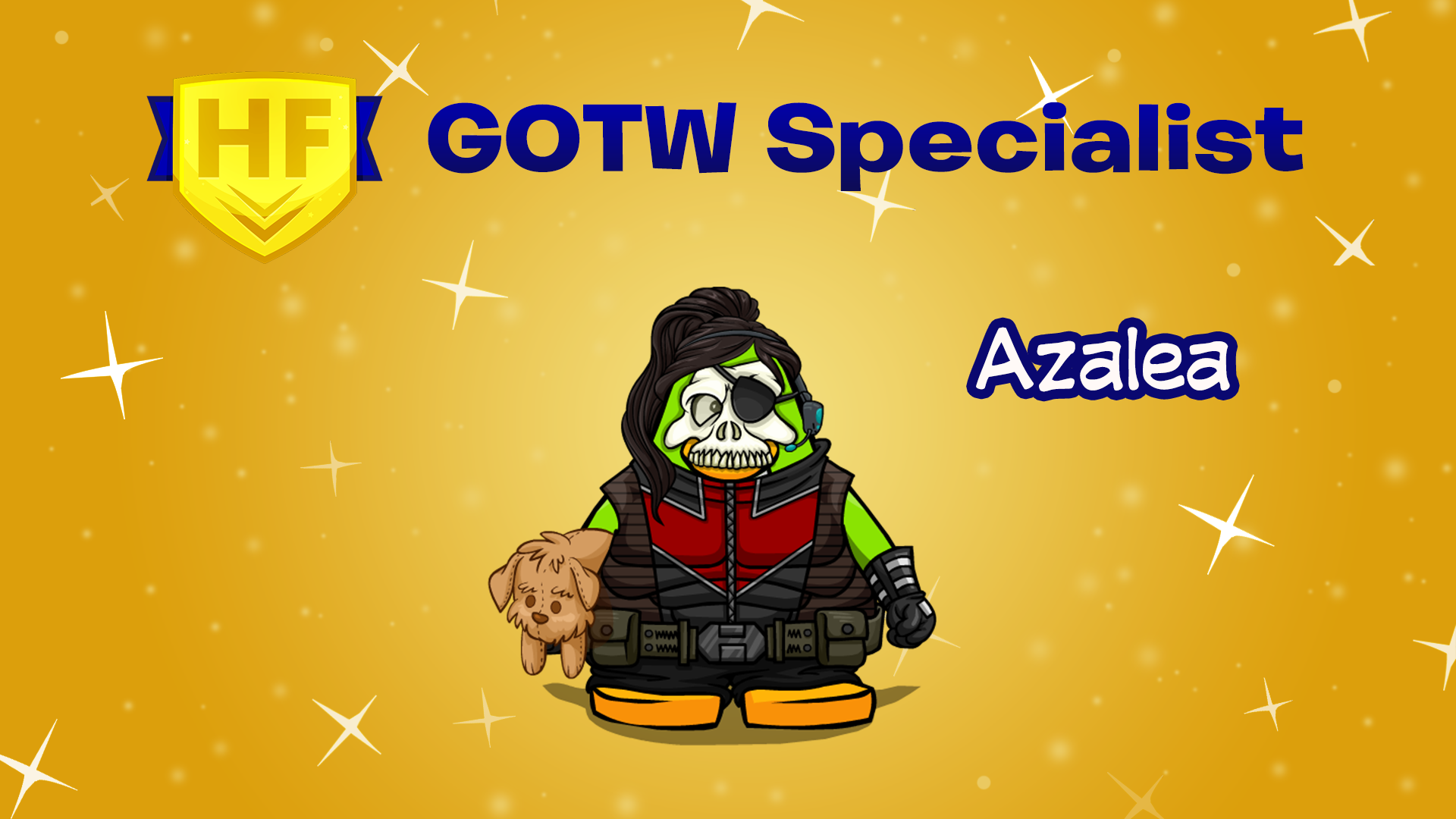 Aoao 6
Aoao's journey from his arrival in Help Force to where he is now has been quite extraordinary and matched by few others. An iconic member to all 2019 members and many of 2020, a determined man in the Commands section of the server and a committed member when his head's on the task. After winning GoTW's #44 and #45 even before Katty, he then became a moderator in August 2019 and Expert Moderator in September 2019. His hard work was seen by everyone as he hosted regularly and worked hard. He then however left Help Force during the Helper Exodus of December 2019, abandoning his Moderator role. It took him many months to return to Help Force, and after the announcement about GoTW Specialist, he sought out to win one final time with GoTW #89 and join this illusive club. One of the very hardest to beat in his prime, Aoao thoroughly deserves his place on this part of the Force.
Snowflake❄️Soft
Recruited by Spotty during CPO times in October 2019, Snowflake is known for her invaluable contributions as a troop. Being active in both the Spanish & English communities, she is always seen helping new members in and around the Help Force. She lost her way after the Helper Exodus in December but rejoined HF after 5 months in May 2020. Earning her first GoTW (#82) just a month after joining, she aimed to get rid of UGLY GREEN and win two more GoTWs (#85 and #92). Being a dedicated and an active troop since 2019, she excelled all activities with quality segment attending, dedication and hard-work. A master at recruiting and teaching members to recruit, she has, at many times boosted activity by gaining more members. Making a record of 201 recruits in a month, she is looked upon as a Recruiting God. Currently a High Command, she is always seen helping around. Make sure you throw a snowball at her!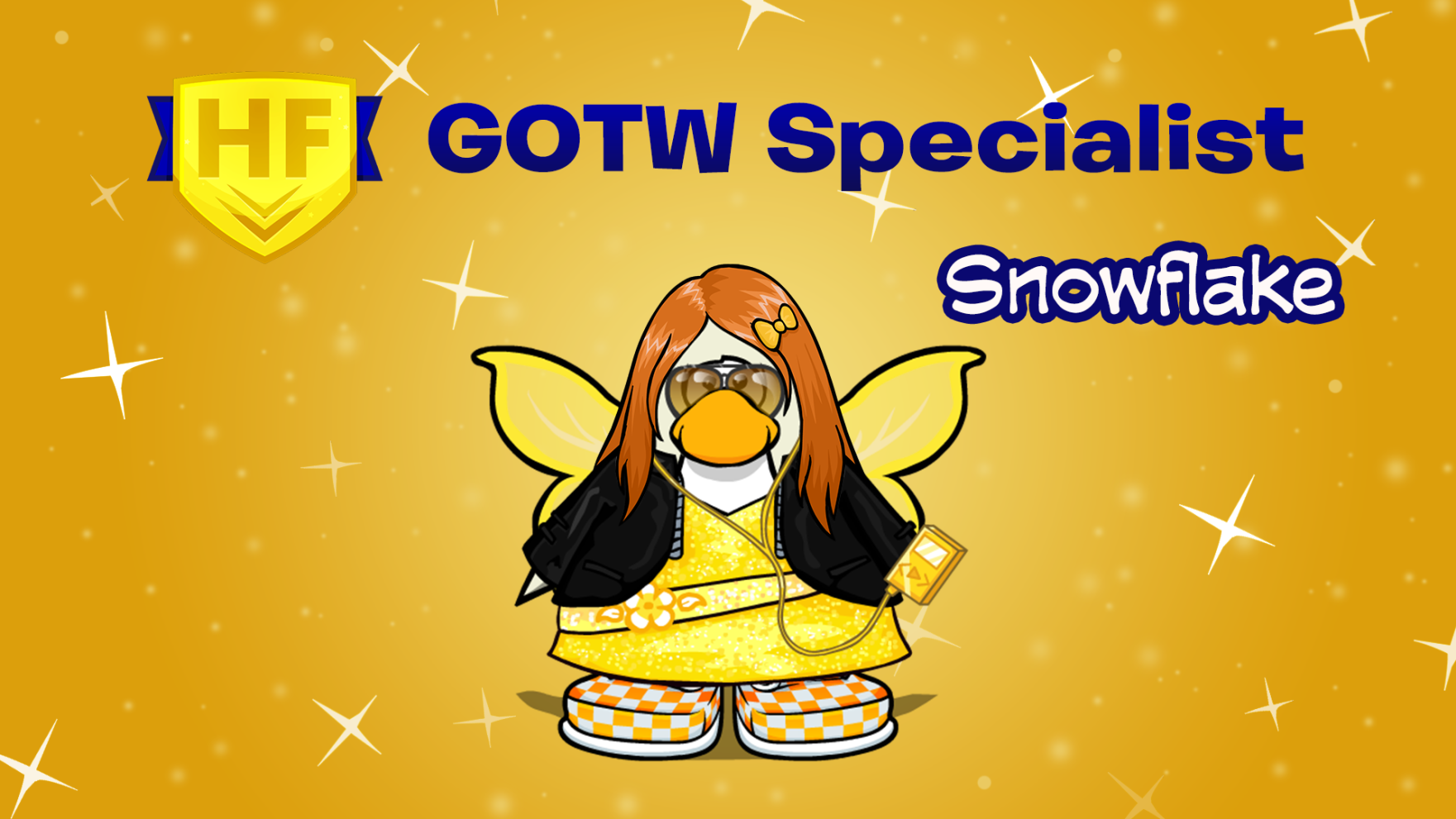 Do YOU want to be the next GoTW Specialist? Win the illusive GoTW 3 times and you can join the Elite winners!