Hey Helpers, welcome to CPA Today! CPA Today, brings you news from all across the CPA Community, with the latest ongoings in all the armies!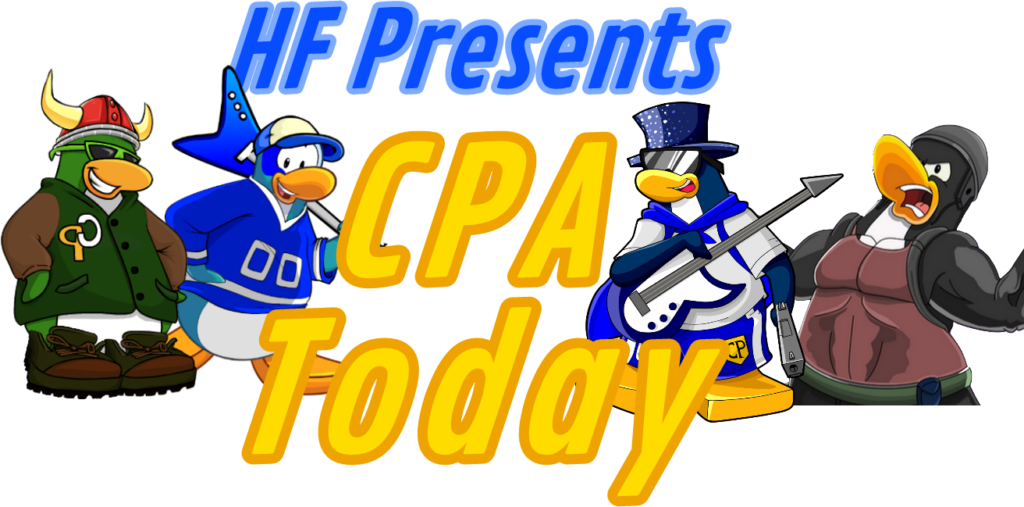 Army of Club Penguin – ACP
ACP had a 'coup d'etat' of ACP event which covered their most famous coups and dug into their history. their max was 54. they organised a white alliance vs black alliance branch battle in honour of the traditional battles back in 2013. another episode of their podcast Clover Chats Podcast was released and this was based on the new AoM community and the introduction of a new Minecraft server! in conclusion, they had a battle against Templars – their max was 57.
Blue Ravagers – BR
Cries Cult – CC
Cries cried!
Fire Warriors – FW
FW had a theme week which was between two teams mainly – team captain america and team iron man. each day they had different events such as skribbl, a hero takeover and events within CPR which mainly consisted of playing numerous games within the event. they also reached 1000 server members on their server which is an amazing achievement so congrats! there were also many major promotions and Ugly is now the leader in training in FW, along with Pran becoming second in command.
Help Force – HF
Apart from the usual events, HF had 2 special CPRewritten events called the Great Thefts. After robbing money from the game, the helpers are set to spend it on [REDACTED] Click here to see what they bought. Along with that, HF's staff members welcomed a promotion of 3ic Wynn as well as her 1 day promotion to 1ic, because of Rock Paper Scissors Demotion, a public staff game of rock paper scissors. You Lose, You get Demoted! HF is also at 4th Place once again but is much more closer to RPF than ever before!
Ice Warriors – IW
IW had a march murder mystery event which also resulted in many prizes being drawn such as nitro, art and custom roles! they also said farewell to Flamez and Orange, as they retired from their leadership role within IW. however we now see a new rise in leadership as Kally will now be taking up the role of leader, and their induction event was this week. We also saw a shift in the top ten placements as IW came 2nd place, with an overall score of [88.24], shifting them one place higher than the prior week.
Peoples Imperial Confederation – PIC
PIC saw two of their leaders retire this week: Sidie9 and Emma. They had a divisional battle this week between cops and robbers, as well as a fun game contest with the Ice Warriors.
Rebel Penguin Federation – RPF
RPF had an amazing total of 8 operations this week. They enjoyed their first theme week of the HTML5, with the theme being Alice in Wonderland. RPF held a Candytron 3000 to celebrate, as well as having a fun movie night.
Red Ravagers – RR
Red Ravagers had a busy time with the enormous amount nine events which is this week's record (along with ACP). They hosted multiple fun events such as fashion and igloo contests but also haven't forgotten about special trainings as they had a week filled with battles. First with Templars, then at the Order 67 event hosted by ACP and finally against our Blue Squadron last training session. RR finished the week at 10th place in the Shamrock Bulletin Top Ten, one place lower that previously. The army also saw a major change in the leadership this week – maxwell is back as a Red Commander!
Silver Empire – SE
SE's Red Empire division had a miner takeover event, maxing a good 23 penguins. They also had a fun cart surfer contest this week, as well as an octopus takeover, maxing 30 penguins. This week, SE kept their position in 6th place on the TT, provided by the Shamrock Bulletin.
Special Weapons and Tactics – SWAT
During last week SWAT hosted a total amount of four events. They achieved the highest max at the Practice Battle against Water Vikings that saw 25 agents online. They SWAT once again finished the week at the 8th place in ACP's Top Ten and they are already planning more training events for next week.
Templars CP – TCP
Templars hosted six events during the entire week, focusing on army trainings and battling. First they wen against Red Ravagers and at the end of the week against ACP. Their hard work ensured them 5th place in ACP's Top Ten ranking, two places higher than previosuly.
Water Vikings – WV
WV had a Civil War between their two divisions Atlantic and Pacific which maxed a whooping 24.Congrats to Pacific for securing another win!  EU Event, codenamed "Operation Kingdom" maxed 22.After that they had a battle against SWAT and 2 practice battles against HF and IW, they maxed 21,20 and 22 respectively. They also had an Ausia Speed Training Event, they maxed 20 in it.As WV said Goobye to 2 of their leaders Hydro21 and Pottasium who stepped down to the rank of Advisor, they welcomed Super and Guncotton who took up the rank of 2ic and Leader respectively.They also had 3 fun events, A Chess event,An Ice fishing tournament and a Movie night.
---
Thank you for tuning in to CPA Today! We hope to see you again very soon with lots more exciting news from the forefront of CPArmies. Until then!
CPA Today
Jayden, Joe, Lydia, Snowy, Swager, Wynn
Filed under: Club Penguin, Club Penguin Army, CP Armies, CPA Today, Help Force Club Penguin, Help Force CP, HF CP, HF of CP, Web Series Tagged: | ACP, Army of Club Penguin, Army of CP, Blue Ravagers, CPA Today, CPR HF, CPR Power Force, CPR Stamp Meetups, Cries Cult, Fire Warriors, Fire Warriors CP, Help Force, Help Force Army, Help Force Club Penguin, Help Force Club Penguin Rewritten, Help Force CP, Help Force CPR, Helpers Force CPR, Helping Force CPR, HF, HF CP, HF CPR, HF CPRewritten, HF Jayden, HF of CP, HF Wynn, HFCPR, Ice Warriors, IW, Jayden HF, Joe HF, Peoples Imperial Confederation, Rebel Penguin Federation, Red Ravagers, RPF, SE, Silver Empire CP, Snowy HF, Stamp Hunters CPR, Stampers Force CPR, Water Vikings, Water Vikings CP, WV, Wynn HF