Hey Helpers! Welcome to HF Insight!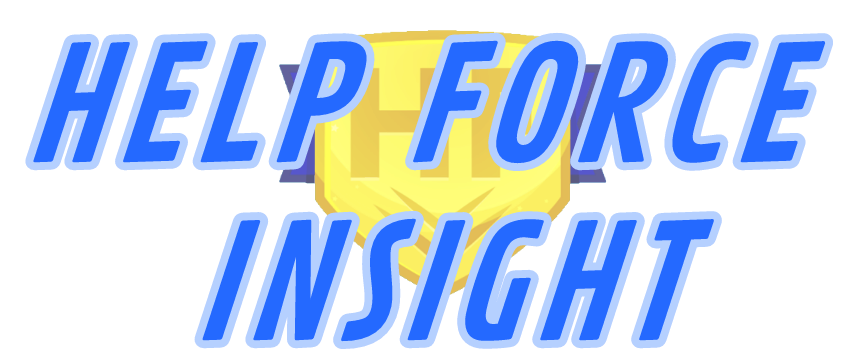 Table of Contents
What's been Happening
Week in Short
Mandal's GOTW Statement
Army Statistics for the Week
HF Insight Insider Information
What's Happening?
Welcome to What's Been Happening?! Here we will go through all the latest server updates for the week and of course we can't forget the casual HF Gossip! Let's find out What's Been Happening!
Ramadan Kareem Friends! As we approach the ending of the First Batch of the Blue Squadron Training Program, we have been preparing and practicing simultaneously to dominate more for events, battles, and more! Congratulations to all the new Squadron Graduates and a huge congratulations for our new Admiral Wynn!
Get a look to how the week was dominated!
---
Week In Short
Sunday, 11th of April 2021
Today we continued with Blue Squadron Training Program! Time came for Session 5, filled with history of HF, CP and Armies and also a simple quiz in the end! We had segments going through the day as we continue to prepare more and more! We also hosted a fun Among Us Session which was really amazing!
Monday, 12th of April 2021
Today Session 6 of the Training Program started! We also had a few segments and a SkribbleIO spectacular time! It was a decent and calm day.
Tuesday, 13th of April 2021
Krunker Krunker Krunker! Today was a very productive day covering up part 2 of Session 6, an amazing Krunker time and a [INT] LIGHTS! CAMERA! ACTION! led by Slushy, Rooboo, and Nell which saw a max of 45+! As usual segments going strong along the day!
Wednesday, 14th of April 2021
The Voyagers have come at bay! Today we organized a [EU] Operation: Voyagers led by Rooboo, Wynn and Barney! With a max of 44+ we had very much needed practice before tomorrow! We also hosted part 1 of Session 7 which was amazing and we had many segments throughout the day!
Thursday, 15th of April 2021
On Thursday the time has come for part 2 of Session 7. During the day we mostly focused on recruiting before [EU] PB vs Water Vikings led by Ayan, Barnito and Joe! With a max of 41+ we had a really amazing time and a great practice!
Friday, 16th of April 2021
Starting the day off with a [AUSIA/EU] UP, UP AND AWAY! led by Snowy, Barnito and Joe and with a max of 34+, we had a really fun time awaiting the final session and battle tomorrow! Following up segments for the day!
Saturday, 17th of April 2021
ROBBERS OF HF! WHERE ARE YOU? WE GOT A MISSION TO ACCOMPLISH! The day started with [AUSIA] THE GREAT THEFT MISSION ONE led by Wynn, Slush and ROOBOO and a max of 49+! We also had our final Session of the Blue Squadron Training Program which is Session 8 and it was a really good practice battle against Red Ravagers! Then the time came for [EU/US] THE GREAT THEFT MISSION TWO led by Snowy, Mayathefirst and ROOBOO which was super fun with a max of 40+! Congratulations to our new Admiral Wynn!
---
Mandal's GOTW Statement
Mandal: Well my advice on winning GoTW would be that, it isn't that hard, trust me! All u need to do is go in a planned way. So, at the beginning, just remember to try and attend everything u can and do everything that can get u sapphires. This obviously includes getting many outside segment recruit everyday as they give 20 sapphires each! So this way in the beginning, don't leave things to chance, and keep getting as many sapphires as u can. Then as the week goes keep doing '$lb -w' in #bot-commands often everyday to know who all are close to u to see how much more u need to work to stay at Number 1. And remember, the most important thing is who in Number 1 on that weekly sapphires leaderboard by the end of Sunday, little into Monday, even if u aren't in the middle of the week, u can be just that even towards the end if u wanna! That's always quite possible if u have the desire and willing to put in a bit more effort!
---
Army Statistics for the Week
Thanks to the TOP TEN ARMIES by ACP, here are the statistics for the week!
---
Inside the HF Insight Insider Information
We recruited 200+ Helpers from 11th of April – 17th of April! Welcome all you new amazing helpers!
If you have any insights about HF make sure you DM ROOBOO#8738!
Well, that's all we have for today! Join us next week as we take a look at the newest events that unfold. Keep unleashing the power of helping!
---

Filed under: Best CP Army, Club Penguin Army, CP Armies, Help Force Army, Help Force Club Penguin, Help Force CP, Help Force Insights, HF CP, HF of CP, Web Series Tagged: | Best CP Army, Club Penguin, Club Penguin Army, CP Armies, CP Help Force, CPR Help Force, CPR Helper Ice Fishing, CPR Helper Surfer, CPR Helpers Force, CPR Helpers Surfing, CPR HF, CPR Power Force, CPR Stamp Meetups, GoTW Interview, GoTW Mandal, Help Force, Help Force Army, Help Force Club Penguin, Help Force Club Penguin Rewritten, Help Force CP, Help Force CPR, Help Force Insight, Help Force Insights, HF, HF CP, HF Mandal, HF Marshal, HF of CP, HF Rooboo, HF Statistics, Insight, Mandal CPR, Mandal HF, Mandal statement, Rooboo HF, Stamp Hunters CPR, Stampers Force CPR, Web Series Tagged: | Armies of Club Penguin, Web Series Tagged: | Army Statistics, Week In Short