Greetings Friends! today we logged onto Club Penguin Rewritten – ASCENT and successfully played a friendly battle against SP in which we dominated and had a fun time with huge respect to them for a good game we call it! We did some stunning tactics and formations around the Town, Pet Shop, and Ice Berg! Led by Maya, Snowy, Wynn, and ROOBOO. Thank you all for attending!
MAX: 40+
Comment below if you attended the event!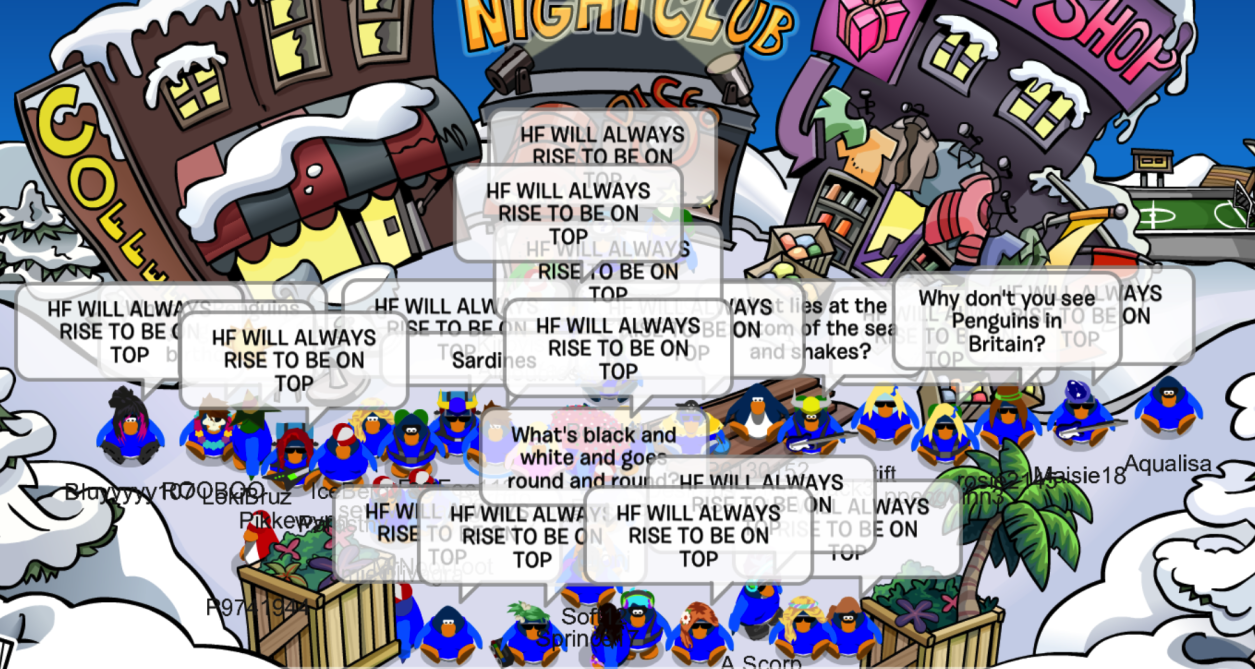 ---
Unleash the Power of Helping! 
Till next time!

Filed under: Best CP Army, Club Penguin, Club Penguin Army, CP Armies, EU, Event Posts, Help Force Army, Help Force Club Penguin, Help Force CP, HF CP, HF of CP, Official Events Tagged: | Battle vs SP, Best CP Army, Blue Guitars CPR, blue letterman jacket gang, blue letterman jacket gang cpr, Blue penguins cpr, Club Penguin, Club Penguin Army, Club Penguin Battles, Club Penguin HF, CP Armies, CP Help Force, CPR HF, EU, Event CPR, Event Posts, Fun Event CPR, Help Force, Help Force Army, Help Force Club Penguin, Help Force CP, Help Force Events, Helpers Force CPR, HelpForce CPR, HF, HF Army, HF CP, HF CPR, HF CPRewritten, HF Event, HF of CP, HFCPR, INT, Maya CPR, Maya HF, Official Events, Official Events Tagged: | Balloon Event, Official Events Tagged: | Battle PIC, Official Events Tagged: | Best CP Army, Official Events Tagged: | HF CPR, Official Events Tagged: | Nelly, Rooboo CPR, Rooboo HF, Snowy CPR, Snowy HF, SP Army, US Tagged: | Army HF, US Tagged: | Best CP Army, Wynn CPR, Wynn HF