Hello Helpers! Today we logged on to Club Penguin Rewritten, Ascent server for an Igloo Raid event! we did some amazing tactics and forms in Town, then went through everyone's igloos. Thank you Nell, Joe, Wynn, Rooboo, and Ru for leading, and thank you all for attending!
MAX: 43+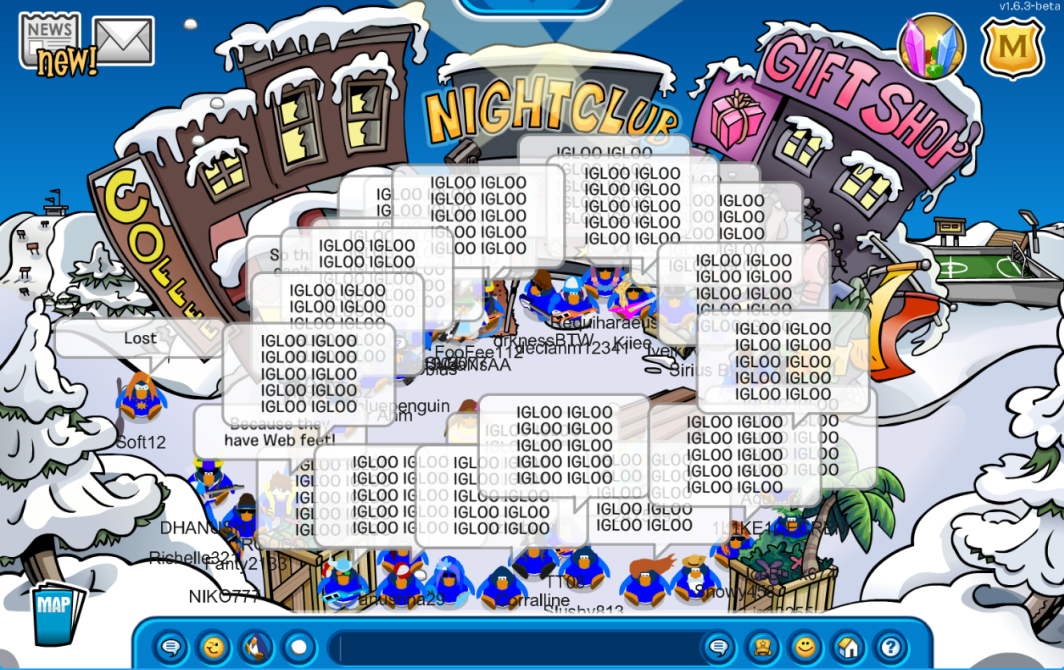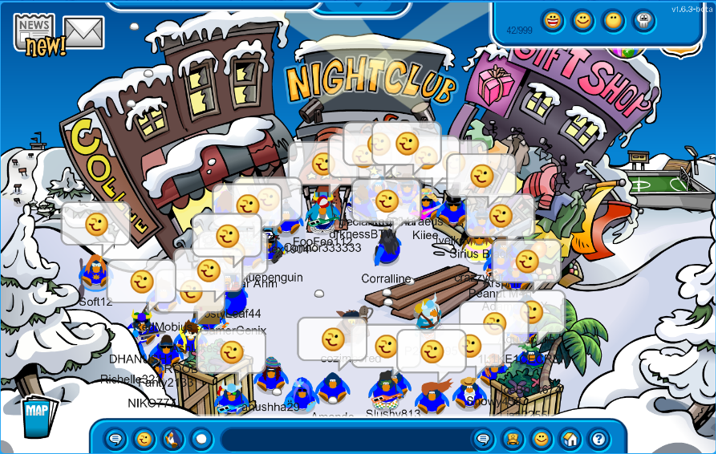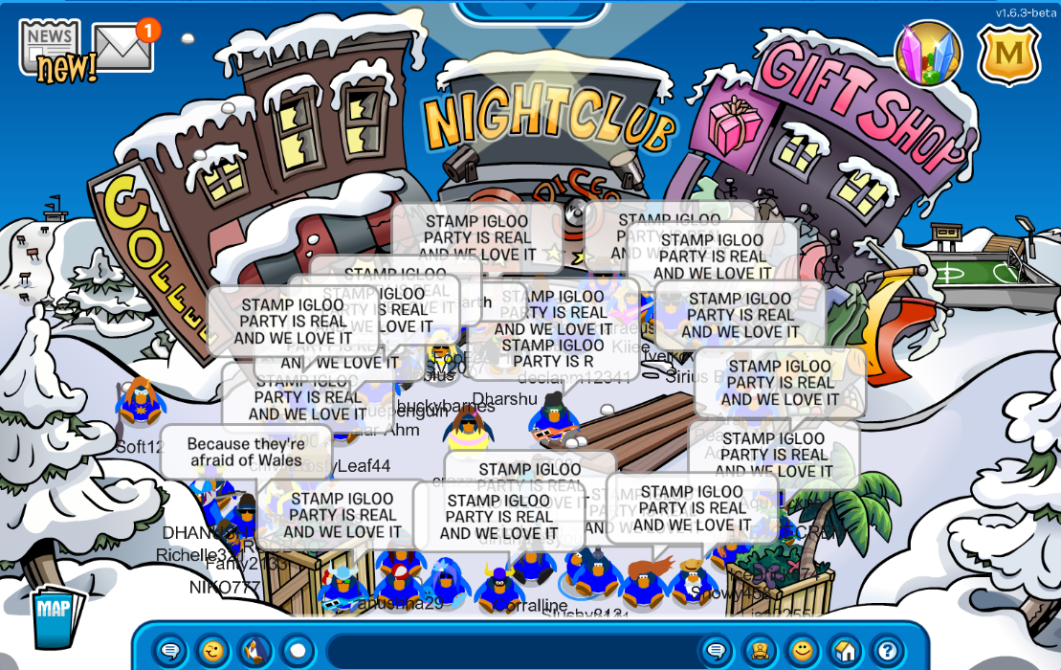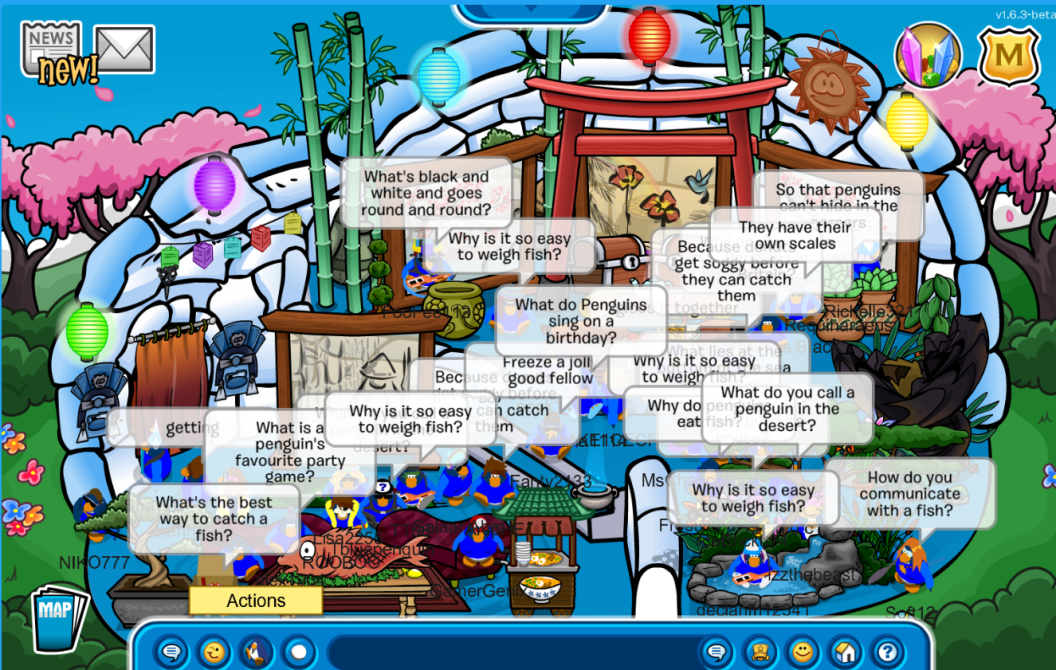 Max pic: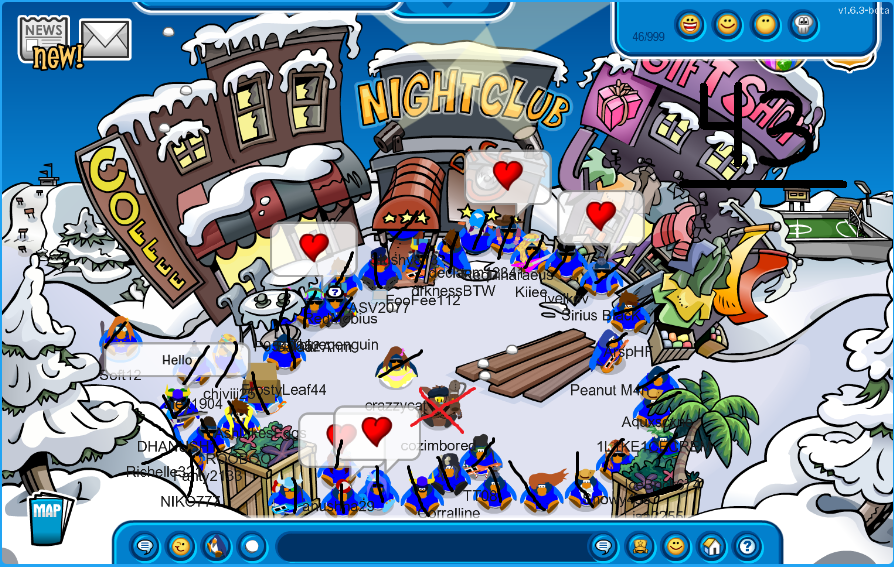 Note: the penguin "crazzycat" is a Help Force member, see here 
Unleash the power of helping!

Filed under: AUSIA, Event Posts, Help Force CP, Official Events Tagged: | Armies of Club Penguin, blue letterman jacket gang, blue letterman jacket gang cpr, Blue penguins cpr, Blue Penguins Gang, Blue Penguins Gang CPR, Club Penguin HF, CP Armies, CP Help Force, CPR Help Force, CPR Power Force, CPR Stamp Meetups, CPRewritten, Help Force, Help Force Army, Help Force Club Penguin, Help Force Club Penguin Rewritten, Help Force CP, Help Force CPR, Helpers Force CPR, Helping Force CPR, HF, HF CP, HF CPR, HF CPRewritten, HF of CP, HFCPR, Igloo Raids, Igloo Raids CPR HF, Igloo Stamps, Joe HF, Nell HF, Rooboo HF, Ru HF, Stamp Hunters CPR, Stampers Force CPR, Wynn HF