Hey Helpers! Today we all logged onto CPRewritten on the server Crystal for our round 1 match in the Legends Cup XI tournament. Led by Barnito, Nell, Jayden, and Joe, we fought valiantly and secured the victory!
Sadly our opponents the Underground Mafias Army, forfeited the match in the first room, and so now will be moving on to the quarter finals!
MAX: 51+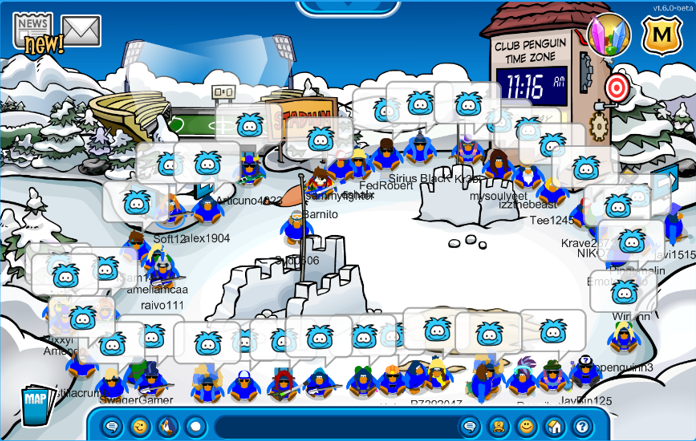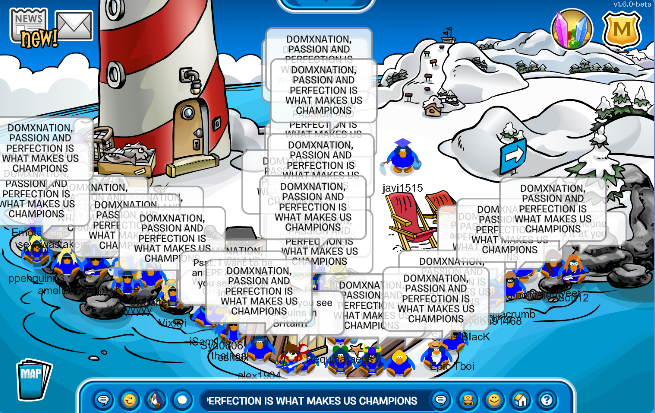 Max pic:
---
Battle Attendees: Krebi, Desireus, Morty, gamerrichi, Zenishira, AbsoluteTrash123, WiminHolo, 𝓑𝓮𝓪𝓼𝓽𝓸, _Anthony, Jayden, Eatthetoast, Master Yoda, ChafChaf1234, Vedant, mantiuxx, PinguMaliz, ROOBOO, Xtra, Snowflake Soft ❄, Wolfi_anme_Dolfi, Diwix, Mayathefirst, FooFee112, Wynn, Mandal, Swager, Mhm™, tutz, Phoenix!, JayBin125, TheDiscordMinecraftGod_999, Amelia, Walver, ⩞ DJ wala PANDA ⩞, alex1904, Amy Santiago, thetical, Eshal, stixalli, TinyLegs, NIKO, imacrumb, javi, SiriusBlack3, Vixx, Tboi, Syd, Aqualisa, Robert, Rai, Archana, Mama Froppy 🐸, MarSeeOh, ꧁ঔৣ☬✞Iήsͥⱥnͣeͫ✞☬ঔৣ꧂, sophie_sapphire, Skillz, Sam Chilles, 
Unleash the power of helping!
#BlueSummer

Filed under: Club Penguin Battles, EU, Event Posts, Help Force CP, Official Events Tagged: | Armies of Club Penguin, Barnito HF, Battle CPR, Blue Guitars CPR, blue letterman jacket gang, blue letterman jacket gang cpr, Blue penguins cpr, Blue Penguins Gang, Blue Penguins Gang CPR, Club Penguin HF, CP Armies, CP Help Force, CPR Help Force, CPR Helpers Force, CPR HF, CPR Power Force, CPRewritten, Help Force, Help Force Army, Help Force Club Penguin, Help Force Club Penguin Rewritten, Help Force CP, Help Force CPR, Help Force vs Underground Mafias Army, Helpers Force CPR, Helping Force CPR, HF, HF Battle, HF CP, HF CPR, HF CPRewritten, HF of CP, HFCPR, Jayden HF, Joe HF, LCXI, Legends Cup XI, Legends Cup XI Round 1, Nell HF