Hey Helpers! Welcome to HF Insight!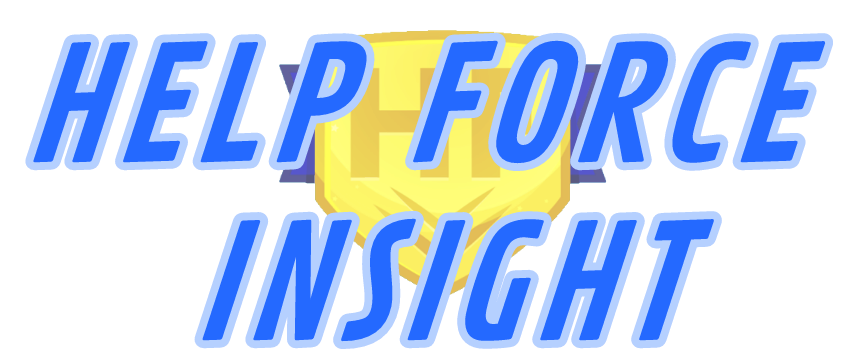 Table of Contents
What's been Happening
Week in Short
Walver's 5th GOTW Statement
Army Statistics for the Week
HF Insight Insider Information
What's Happening?
Welcome to What's Been Happening?! Here we will go through all the latest server updates for the week and of course we can't forget the casual HF Gossip! Let's find out What's Been Happening!
This week we welcome back our creator and commander, Ayan. We also celebrate the birthday of a wonderful and very kind commander in which we call our queen, Nelly Belly Jelly! Nell825 of course.
This week we open the votings for HF 13 Summer Session! The list will be announced next weekend with a party woohoo!
---
Week In Short
Sunday, 5th of September 2021
Sunday always shines with Mega Events and what could be more suitable than the [AUSIA] OPERACIÓN: OLÉ which was led by Wynn, Scorp, Yoda, Mandal, and Desireus and had a max of 27+!
Monday, 6th of September 2021
Today was a break day while having numerous fun events and also Session 3: Advanced Tips and Tricks of the Blue Squadron Training Program!
Tuesday, 7th of September 2021
We took flight today with the amazing [EU] OPERATION: TAKE FLIGHT which was led by Wynn, Mandal, and Scorp, and had a max of 23+!
Wednesday, 8th of September 2021
"
When you put the whole picture together, recycling is the right thing to do
." Today we had a very great event which happened during International times:
[INT] REDUCE REUSE RECYCLE
. Led by Maya, Snowy, Beasto, and Diwix, it had a max of
23+
!
Thursday, 9th of September 2021
Thursday Break Day! Today we had the Blue Squadron Session 4: Brainstorming and Trivia! We also had many fun events and games happening in Help Force.
Friday, 10th of September 2021
Friday Yay Day! Today we had an operation which helped us go back to the battle days! It was the [AUSIA] OPERATION: HUBBA BUBBA which was led by Maya, Snowflake, Desireus, and Alex, and had a max of 30+!
Saturday, 11th of September 2021
HAPPY BIRTHDAY QUEEEEEEN! Today we CELEBRATE the birthday of an amazing person, friend, and commander: Nellyyyy! What would be more suitable than throwing her a surprise event with a party and some cakes of course.;) We had the amazing [EU] COMMANDER'S GALA which was led by Maya, Snowy, Wynn, Rooboo, and Phoenix and had a max of 36+! We also had Session 5 Part 1: Recruiting of the Blue Squadron! We celebrated Nelly's birthday once again with a party there haha! Many cakes and music woooo! If ur reading this Nelly: ur amazing :))
---
Wavler

's 6th GOTW Statement 
Walver: Hello helpers! Yet another GoTW! 5th in a row, 6 total I'm more than halfway there to break the record To all the troops, you should definitely go for gotw whenever you can, and it's not just about winning it or not in my pov, but it's about the fun competition whether you win it or not. I highly encourage you all to go for it and if you need any help or tips, my dms are always open
---
Army Statistics for the Week
Thanks to the TOP TEN ARMIES by CPAN, here are the statistics for the week!
---
Inside the HF Insight Insider Information
We recruited 300+ Helpers from 5th of September – 11th of September! Welcome all you new amazing helpers!
If you have any insights about HF make sure you DM ROOBOO#8738!
Well, that's all we have for today! Join us next week as we take a look at the newest events that unfold. Keep unleashing the power of helping!
---

Filed under: Best CP Army, Club Penguin, Club Penguin Army, CP Armies, Help Force Army, Help Force Club Penguin, Help Force CP, Help Force Insights, HF CP, HF of CP, Web Series Tagged: | Best CP Army, Club Penguin, Club Penguin Army, CP Armies, CP Help Force, CPR Help Force, CPR Helper Ice Fishing, CPR Helper Surfer, CPR Helpers Force, CPR Helpers Surfing, CPR HF, CPR Power Force, CPR Stamp Meetups, GoTW Interview, GOTW Specialist, GoTW Specialist Walver, GoTW Walver, Help Force, Help Force Army, Help Force Club Penguin, Help Force Club Penguin Rewritten, Help Force CP, Help Force CPR, Help Force Insight, Help Force Insights, HF, HF Admiral, HF CP, HF Marshal, HF of CP, HF of CP Tagged: | Best CP Army, HF of CP Tagged: | Walver CPR, HF Rooboo, HF Statistics, HF Walver, Insight, Rooboo HF, Stamp Hunters CPR, Stampers Force CPR, Walver HF, Walver Interview, Walver Statement, Web Series Tagged: | Armies of Club Penguin, Web Series Tagged: | Army Statistics, Web Series Tagged: | Best CP Army, Week In Short