Howdy Helpers! Welcome to the new edition of Faces of the Force! In this series we are interviewing prominent members of HF and asking questions about both their army career and personal live. Every active Helper has a chance to be invited! With another Sunday comes the new FotF edition so please give an applause to one of our most charming members… Plotter!
Plotter is a very active member of AUSIA division for such a long time it feels like forever. You will easily recognize him by the goose in his profile picture and honk in the name! Plotter's current rank is Commando Brigade but you can spot him in Awards Winners section thanks to winning the recent Card Jitsu Tournament! Hope you will find some time to talk to him soon if you haven't because Plotter is another wonderful and kind person with lots of interests! Don't forget to make him play on ukulele in the voice chat!
---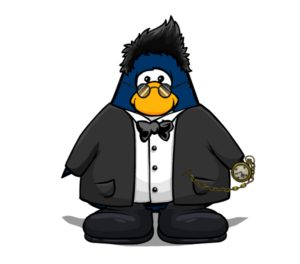 Wynn: Hi Plotter, I'm happy to have you here! How are you feeling today?
Plotter: I'm doing grape today!! Thanccs a lot for having me!
Wynn: Pleasure is mine! First, I wanted to ask you how long have you been in HF already? It feels like forever!
Plotter: HAHA yehs it has been quite a while since I joined HF. I joined on 12th June 2020 when I was asking people around on how to get a duck float from the catalogue HAHAHA
Wynn: Wow, nine months! That's incredible! Do you remember who invited you?
Plotter: Yehss, I was invited in here by the one and only Nelly surprisingly!
Wynn: Awwww
Greetings Nell if you are reading this!
Do you remember your first moments in HF Plotter? Did you become active right away or no?
Plotter: My memory hasn't failed me yet HAHAHA! I was quite hesitant to speak in the chats at first because I didn't want to push people's buttons by saying something I shouldn't have but I participated in a lot of the fun events that were hosted most of the time, until the school break ended that is.
Wynn: I was quite shy too, weird to realize how we change over time… Do you think you benefit from being in here for so long? Did you learn something, meet somebody who is special to you?
Plotter: I have changed so much in that huge span of time. I gained so much from being in the server and learning more about so many different people. I personally feel like I even had a personality makeover by being active in the server HAHAHA. I managed to become so much more approachable and affectionate towards others and I definitely became more open and accepting. To be very honest, everyone who I meet is very special to me in their own way, I have unique conversations with everyone I talk to on the server and I enjoy spending time talking to them so much.
Wynn: OMG, I could literally say the same! I really don't know who would I be if i never joined. Is that what you think is the most important part of HF? The people?
Plotter: I agree! I wouldn't be able to become the way I am now without HF. I mainly think that's the most important thing and the best thing about help force. The people I meet here help me so much and I get to build more of my character through everyone else's personalities. Bonding and socializing with other people was something I was never good at and a lot of the people in this server have helped me to become so much more vocal and empathetic towards anyone and everyone. I even managed to learn how to deal with bullies and my own emotions that go out of control quite often haha. Besides all that, the other part of me loves HF for the games we play together hahaha, I loved winning the Card Jitsu tournament that happened recently.
Wynn: Conga rats again! Also, what you are saying is so beautiful
Can I ask you who are the persons that you look up to the most or who taught you a lot?
Plotter: Hehe thancc you so much!! I really look up to Vixx, Planet and Juanita especially. They all take care of me so much and I honestly apologize to them way too much for tolerating me. Even though I feel like I trouble them too much, they always have my back and are willing to keep me company. Vixx is so relatable and fun to talk to in my opinion, she really takes care of everyone who she loves and she does it well. Planet just has her own way of making everyone smile, we all have rough patches and talking to her just makes it so much better as well. Talking to Juanita at any time of the day is just so fun and it really keeps me going because she always manages to ask me how I'm doing.
Special mention to Hoodrich as well, he doesn't say much to a lot of people but he is a really nice guy because he isn't quick to judge and very down to earth. People have other opinions but these are mine and I mean whatever I say.
Wynn: I'm really happy for you, that you made so many wonderful friendships
I agree, people are the true essence of Help Force! What do you like to do when you are not spending your time in here though? Any hobbies besides being good at Card Jitsu?
Plotter: AHAHAH I think winning the competition was just a lucky day. I spend my time doing loads of other stuff, I have some nice hobbies that I indulge in from time to time. I play my violin and ukulele, I do a lot of sports like swimming and a whole lot of football, I draw a lot of things like space shuttles and prototypes… basically a lot of hands-on things and I LOVE moosic. I listen to all kinds of genres so I can just vibe with anyone really. I take pride in a lot of these hobbies and they keep me busy when I'm stressed or bored. I stopped a lot of them for a long time so im planning to get back into them.
Wynn: You have so many of them, I really admire that! You should play something for us in the voice chat
Do you have a song that describes Help Force for you?
Plotter: HHAHA I honestly think I have way too many but I like learning about different things all the time. I also have played a little for a select few people in vc before hehehe. I might increase the number of people I play for soon enough. There is this one song that I love and it reminds me of HF whenever I hear it, it's called Oblivion by Lily Potter. It sounds so soothing and more comforting compared to what I listen to usually. This song is special because it reminds me of having a fun family picnic and if I could, i would love to have a picnic with the lovely people in the server. The song just keeps me thinking of a good day I would always look forward to whenever I feel like im stuck in a bad time regardless of the time.
Wynn: That cherful ukulele sounds are really soothing! By the way, aren't geese included in your interests? What's with that goose and honking all the time? 
Plotter: OMG YEHSSS, it definitely feels like I grew into the goose character and so many people know me by my goose influenced profile picture and username. I honestly don't remember how I became this full time goose guy in HF but I remember just laughing so hard at a goose meme that I just embodied it for the rest of my time in the server. Being this goose gives an extra touch of looking and sounding approachable for me, the younger people are always feeding me bread through the emojis.
Some people have mentioned to me that me being this way brightens up the atmosphere in the chats. If it helps people even in the slightest way, I'm willing to keep it as long as they want. On top of everything I just really love geese, even though they get violent sometimes, they are still so cute and I'm the only exception HAHAHA. The only goose that will ever say that peace was an option.
Wynn: Hahahaha, me too, when i see that goose I think about you! And you are as cute as it
Ok, for the last question – is there anything you want to tell to our readers?
Plotter: I thancc you from the bottom of my heart for just accepting me for the way I behave and being there for me whenever I need. I love all of you for simply saying hello to me whenever I'm online and it makes me feel so special. I love being this goose and I'm honoured to be loved by so many people in the server. As I always say, if you have anything that's troubling you or anything you want to share about like facts or pets, just dm me and I'll be happy to entertain whenever.
Wynn: And thank you too, for both being such an amazing part of our Help Force family and for joining me today! I really hope we will hear you playing in the voice chat one day! Have a good evening!
Plotter: Ahhh yehs of course, I have gained so much confidence from all the people, just ping me whenever you want and I'll make time to serenade you in vc HAHAHA. I appreciate everyone for being part of my amazing family and I had a grape time answering the questions!!
---
And that's all for today! We hope you had fun and don't forget to join us next Sunday for another fresh interview! Thank you for your time Plotter and thank you everyone who follows us each week! Please leave a comment sometimes and don't forget to catch Plotter in the server to say hi to him!
---
Unleash the Power of Helping!

Filed under: Best CP Army, Club Penguin, Club Penguin Army, CP Armies, Faces of the Force, Help Force Army, Help Force CP, HF CP, HF of CP, Web Series Tagged: | CP Armies, CP Help Force, CPR Help Force, CPR Helper Surfer, CPR Helpers Force, CPR HF, CPR Power Force, Faces of the Force, Faces of the Force Plotter, Faces of the force Wynn, FotF, FotF Plotter, Help Force, Help Force Army, Help Force Club Penguin, Help Force Club Penguin Rewritten, Help Force CPR, Helpers Wynn, Helping Force CPR, HF, HF CP, HF Interview, HF of CP, HF Wynn, Penguin Plotter, Plotter HF, Poltter, Stamp Hunters CPR, Stampers Force CPR, Wynn FoTF, Wynn HF, Wynn Interview