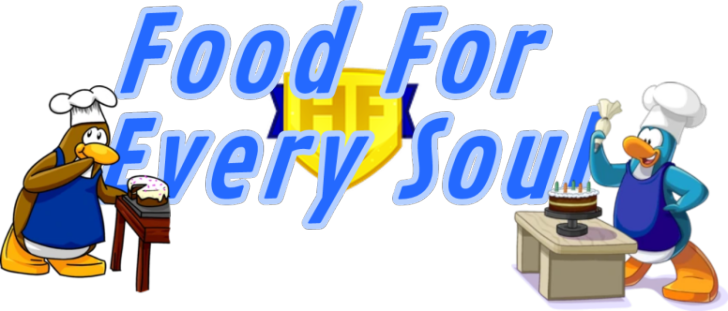 Welcome back Folks!!! Welcome to our Second edition of Food for Every Soul a series by Maya and me where we interview people from Help Force about their favorite and famous recipes! For our second post, we decided to interview the talented,Sleep deprived, funny, all-loving goose Lieutenant General, Plotter!!!!
We asked him some questions about this recipe:
What kind of recipe will you be talking about today?
Plotter: I'll be sharing a nice way to make omelettes
.Well its really simple and you can make it at any time of the day
---
Can you tell us why you like the recipe and maybe why it's important to you? 
Plotter: Ahhh. My mum actually started teaching me how to cook food on my own and it was one of the first things that she taught me how to make. I started changing a bit of her recipe afterwards and now it's mine.
---
Here comes the best part the Recipe!!!! ( As listed by Plotter )
OMELETTE
» Crack an egg into a cup.
» Put in some milk, preferably 2-3 tablespoons so it doesn't become too runny.
» Add a pinch of salt.
» Whisk them together until slightly frothy.
» Put some oil or butter into a pan and wait till it heats up.
» Pour the mixture in and fry it into an omelette.
» Add seasoning like more salt and pepper.
---
Any tips or tricks you would wanna share with us?
Plotter: The recipe is really versatile so you can change a lot of things like how you want to prepare the omelette when frying it or what you want to put in the mixture.
I use a cup to mix everything together because it's easier to froth with a fork and I personally use butter when frying because it tastes better.
---
And with that folks, we've reached the end of the post. We know you wanted to read more xD but we will be back next time with more fresh and delicious content!!!
If anyone would like to share a recipe with us, DM either of us with your ideas!!
Bon Appetit! <3
---
Keep Unleashing The Power Of Helping!!
Filed under: Best CP Army, Club Penguin, Club Penguin Army, Food For Every Soul, Help Force Army, Help Force Club Penguin, Help Force CP, HF CP, HF of CP, Web Series Tagged: | Amy HF, Bon Appetit, Breakfast, Butter, Club Penguin HF, Comfort Food, CP Help Force, CPR HF, delicious content, Eggs, Family Recipe, Food for Every Soul, Food for Every Soul HF, Food HF, Help Force, Helpers Force CPR, HF, HF Amy, HF CPR, HF CPRewritten, HF Maya, HF Plotter, HFCPR, Honky, ingredients, Interview, Maya HF, Omelette, Plotter HF, Recipe HF, Seasoning, Sleep Deprived