Hi Helpers! Today we logged onto CPR for a splendid U-Lead event! We started at the Town wearing Miners Hats and then moved to Iceberg, Inside Mine and Cave Mine. Every member who had volunteered did a few tactics! Congratulations everyone for the amazing job and thank you for coming! Till the next time!
Max: 60+
Comment below if you attended the event!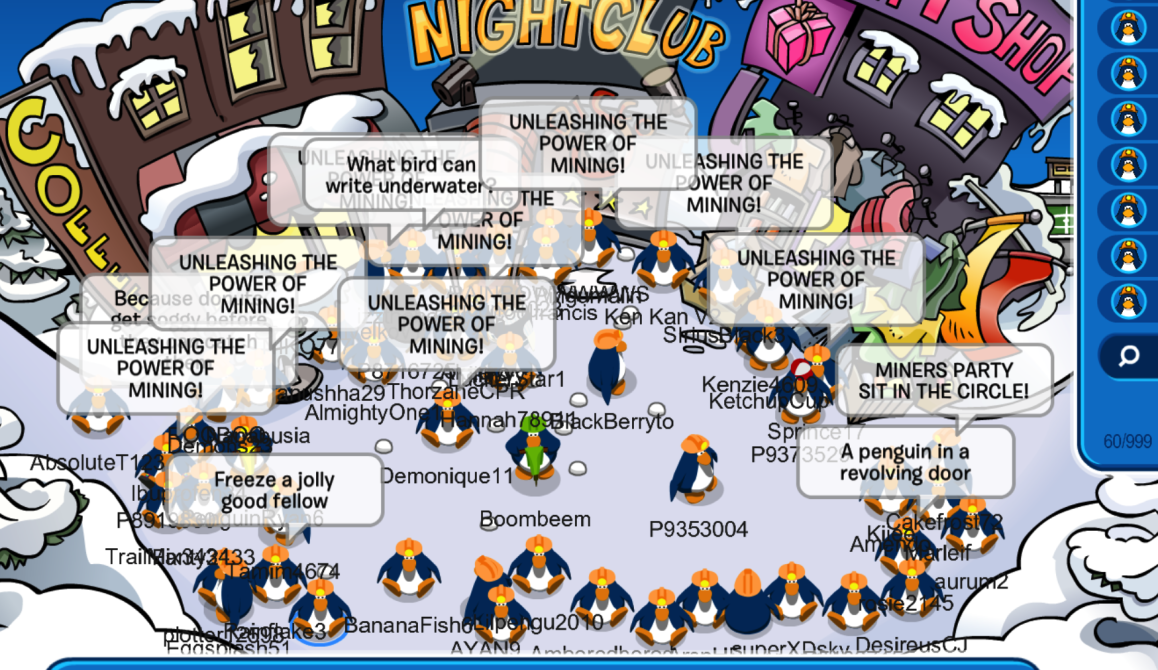 ---
Unleash the Power of Helping!

Filed under: AUSIA, Event Posts, Help Force CP, Official Events Tagged: | Armies of Club Penguin, Blue Miners, Blue penguins cpr, Club Penguin HF, CP Help Force, CPR Help Force, CPR Helpers Force, CPR HF, CPR Miners, CPRewritten, Help Force, Help Force CPR, Helpers Force CPR, HF, HF CPR, HF CPRewritten, HFCPR, Mine Abomination, Miners CPR, Miners Party, Miners takeover, U-Lead, U-lead CPR