Hello helpers, or should i say crabs, this evening we logged onto Club Penguin Rewritten for our Invasion of Sled. Unfortunately due to the lack of judges it was deemed invalid, regardless we still had a lot of fun doing some nice tactics and formations, Thank you all for attending!
MAX: 27+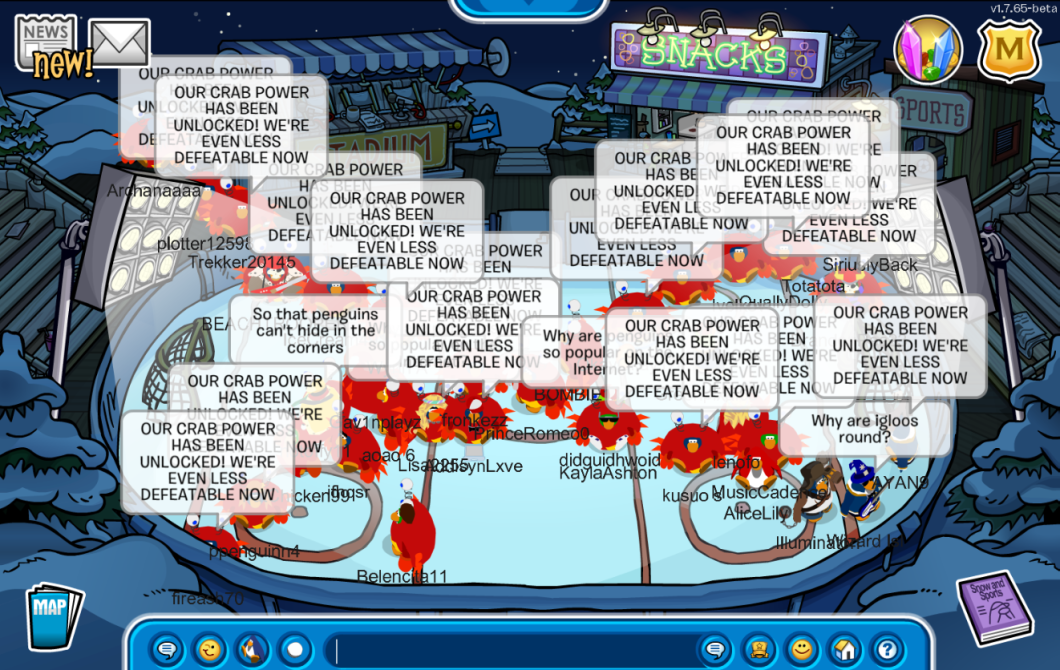 Max pic:
Note: the penguin "Illumination" is a confirmed Help Force member
Unleash the power of helping!

Filed under: Event Posts, Help Force CP, Official Events, US Tagged: | Armies of Club Penguin, Blue CP Hoodie, Blue CP Hoodie gang CPR, Blue penguins cpr, Blue Penguins Gang, Blue Penguins Gang CPR, Club Penguin HF, CP Armies, CP Help Force, CPR Help Force, CPR Power Force, CPR Stamp Meetups, CPRewritten, Crabs HF, Help Force, Help Force Army, Help Force Battle, Help Force Battles, Help Force Club Penguin, Help Force Club Penguin Rewritten, Help Force CP, Help Force CPR, Vengeance Alliance