Hello Helpers! Today we logged onto CPR for a Mining Event! It went wonderfully and we did a great deal of tactics and had a lot of fun at the Town, Cove and Barney's Tour. Thank you for leading Barnito and Amy and thank you all for coming! Great job!
Max: 53+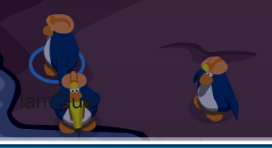 Total Max: 50+3 = 53 
---
Unleash the Power of Helping!

Filed under: AUSIA, Event Posts, Help Force CP, Official Events Tagged: | Amy CPR, Amy HF, Armies of Club Penguin, Barnito CPR, Barnito HF, Blue Miners, Blue penguins cpr, Blue Penguins Gang, Blue Penguins Gang CPR, Blue Penguins Takeover, Club Penguin HF, CP Help Force, CPR Help Force, CPR Helpers Force, CPR HF, CPRewritten, Help Force, Help Force CPR, Helpers Force CPR, HF, HF Amy, HF Barnito, HF CPR, HF CPRewritten, HF Wynn, HFCPR, Mine your own business, Miners CPR, Miners Party, Miners takeover, Mining on CPR, Wynn CPR, Wynn HF