Hey Helpers! Today we logged onto CPATG – Zipline for the very first Team Ice Cream vs Team Pizza Branch Battle which resulted in a win for Team Ice Cream! The Battle went very well with amazing tactics, bombs and formations. The Event took place in various rooms such as the Plaza, Cove, Beach, Pet shop & Ice Rink. Good Job Helpers!
MAX: 35+
Make sure you comment below for promotions!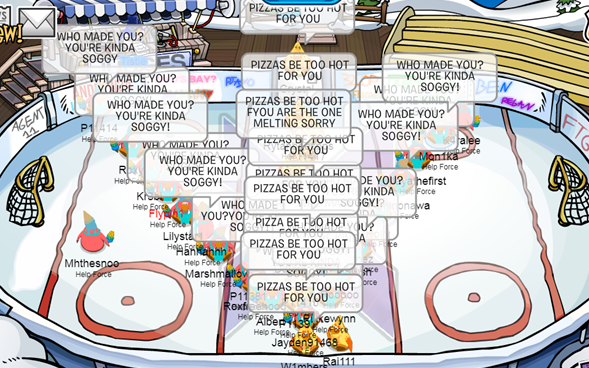 Room 1: Plaza This room was great from both teams. Ice Cream had a big size advantage and although they had a simple chat bar line formation, they still performed good and quick tactics. Pizza's reverse T formation although slightly uneven was enough to prevent a lot of the damage from Ice Cream, and for this I feel it fair to award a draw. Similar speeds and Pizza doing enough to prevent losing this room.
Room 2: Cove A decent room again, but Ice Cream froze Pizza in their tracks and entered far quicker. They then had a solid formation and were doing quick and strong tactics to put pressure on Pizza. This was a clean victory for Ice Cream here.
Room 3: Ice Rink Another great room and Ice Cream went with the same tactic again. Rush into the room and make a strong formation. Pizza once again were stunned and found it hard to make a comeback, with Ice Cream maintaining their speed to win a second room in this battle.
Room 4: Pet Shop This was an interesting room, with both teams showing potential of winning it. Unfortunately for Pizza their formations were blown apart by Ice Cream's dominant size and despite best efforts they were unable to counter this with their resources. This caps off a victory for Team Ice Cream with one room remaining.
Room 5: Beach But now Pizza really went and fought. Pizza had a formation which blocked part of Ice Cream's plus formation which was to their benefit, and Ice Cream's horizontal line made them look shrunken. Disjointed and messy in parts for this room, but it was enough for Pizza to scrape a draw here.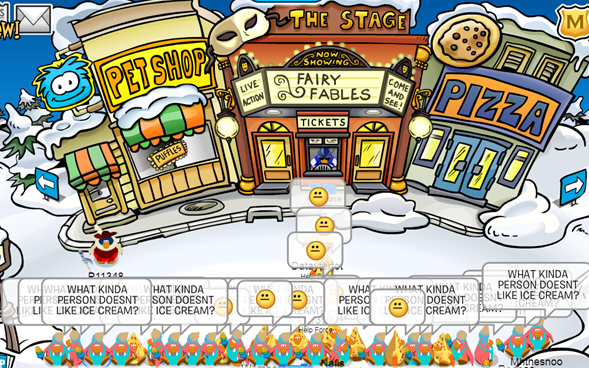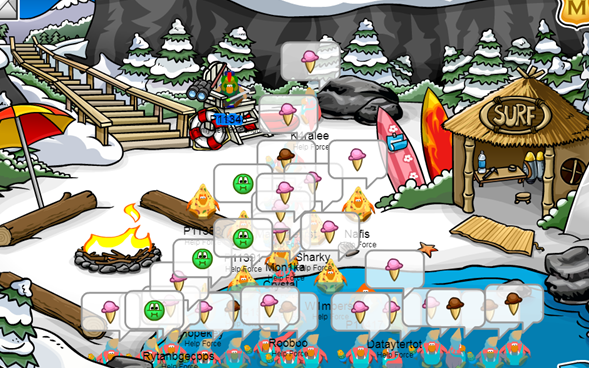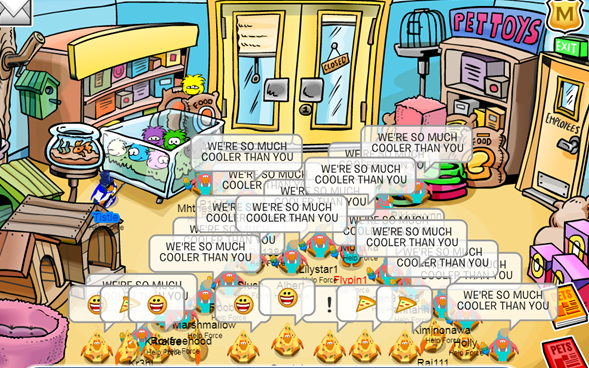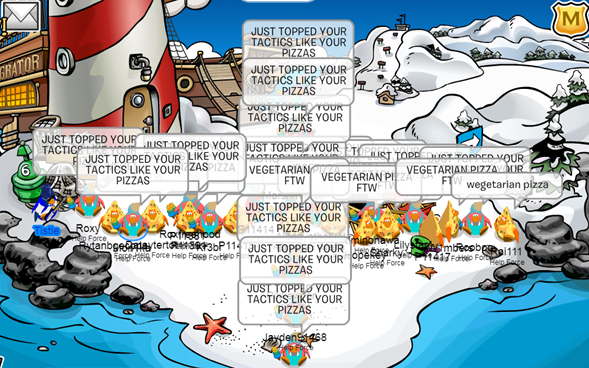 Thanks for attending this event, We hope to see you again!
Unleash The Power Of Helping!
Filed under: Event Posts, Help Force CP, Official Events Tagged: | CPR Helper Ice Fishing, CPR Helper Surfer, CPR Helpers Force, CPR Helpers Surfing, CPR Power Force, CPR Stamp Meetups, Helpers Force CPR, Helping Force CPR, Stamp Hunters CPR, Stampers Force CPR