Greetings Fam… Today the helpers logged onto CPRewritten – Zipline for the event wearing the apron and serving coffee for penguins all over the island.
The event led by Ru, Diwix, and Plotter was well-guided even for new helpers and everyone had loads of fun.
Everyone performed very amazingly as we charged from Town, Coffee Shop, Stadium to Iceberg.
Have a glance at it below and make sure to join us for future fun events! 💙
MAX: 31+
Comment below if you attended the event!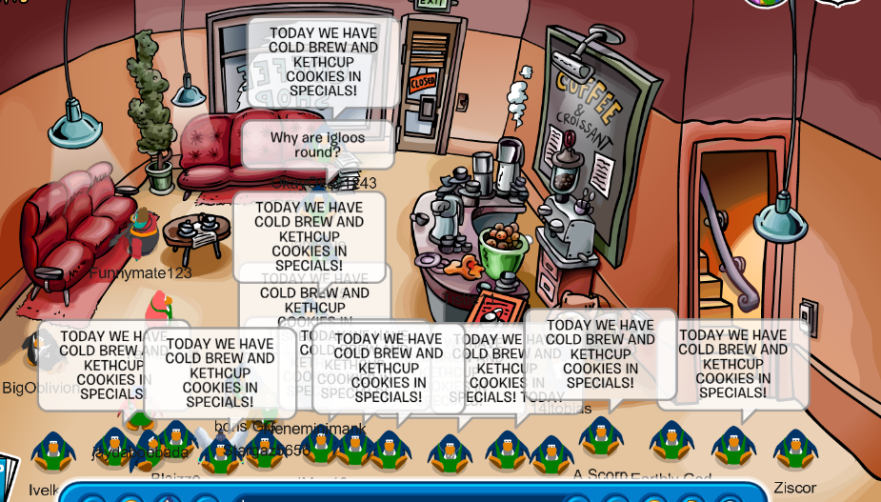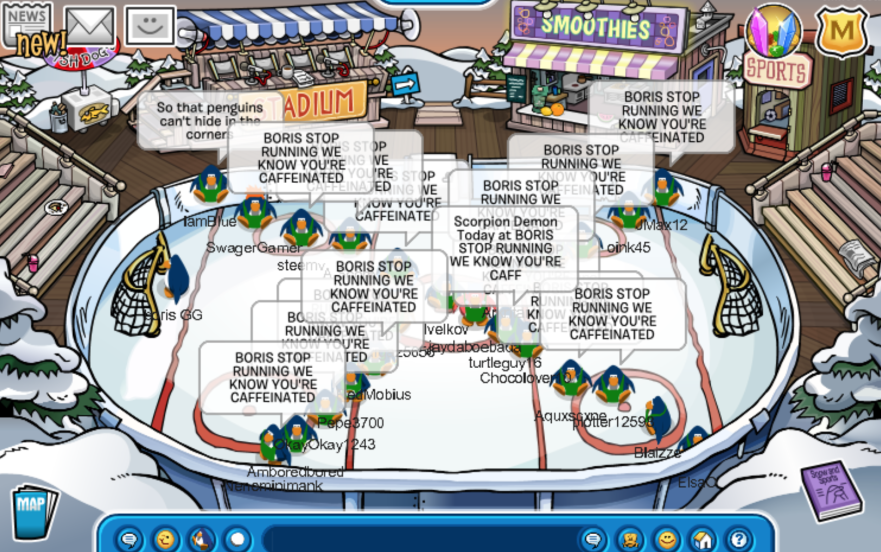 Unleash the Power of Helping!
---
Filed under: AUSIA, Event Posts, Help Force CP Tagged: | Blue Army, Blue Force, Blue Helpers, Blue Team, Bluestorm, Club Penguin Armies, Club Penguin Army, Club Penguin Coffee Penguins, Club Penguin Events, Club Penguin Team, CPR Blue Guitars, CPR Blue Jackets, CPR Stamp Heist, Diwix, Events, Help Force, Helpers, HF, Plotter, Ru, Stamp Heist