A very good day, Helpers! February 2021 Catalog has just been released and I've been summoned to do a guide for all of you! Let's see the secrets behind these clothes!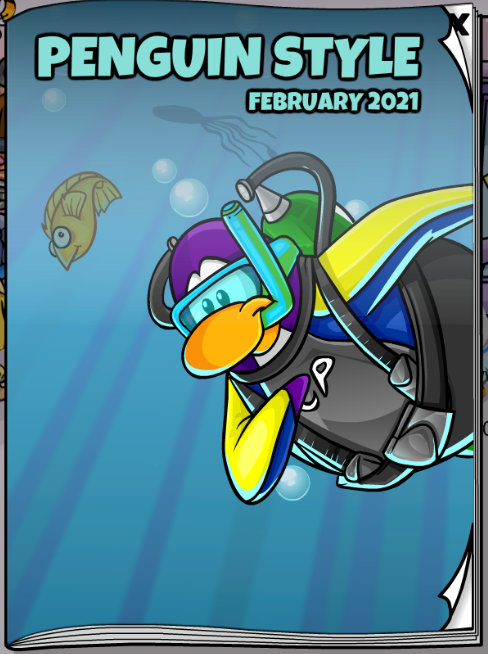 On the fifth and sixth page of the catalog, we have the MP3000, the Kitty Cat Eyes, the Kite, and Ice Skates!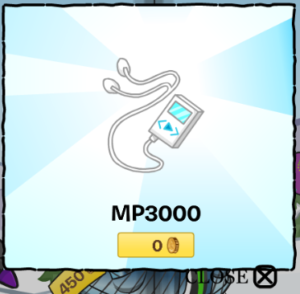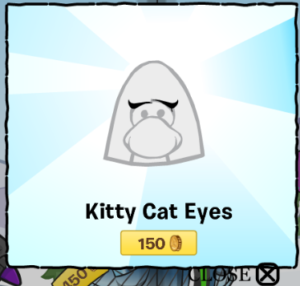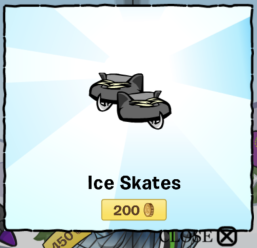 Next page we have the White Diva Sunglasses, Wool Socks, Green Grid Hoodie, and Blue Sneakers.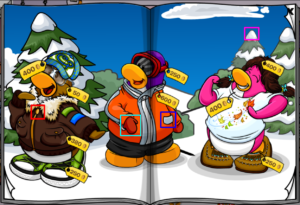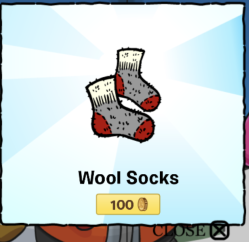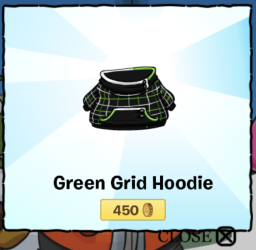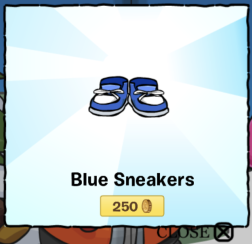 Over here, we've got some sea-diving secrets! From the top, we have the Blue Letterman Jacket, and we have the Black Hoodie and the next page we have a Cozy Winter Coat!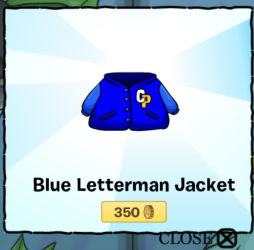 Next, we have the Festive Hat, a Mask, and a Snowy Night Boots on the buckle of the third penguin.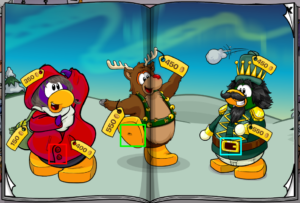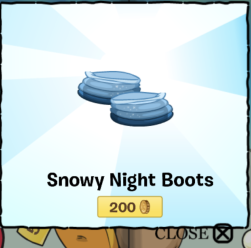 On this page, we have a few sweet belated Christmas presents, a Hot cocoa , a Classy Holiday outfit , a Book of Carols.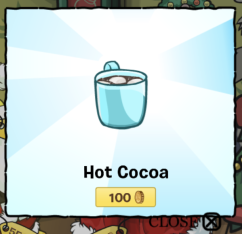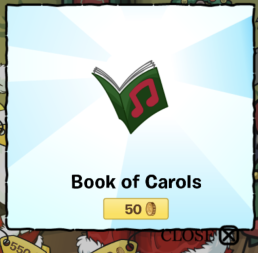 Another sweet belated Christmas gifts, we have a Snowy Night Parka (wear it with the Snowy Night Boots and dance to do a snow angel on the floor), a Green Plaid Scarf, followed by a Red/Blue Viking Helmet, Pink MP3000 player and a Holiday Topper.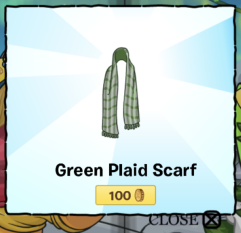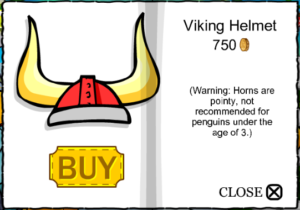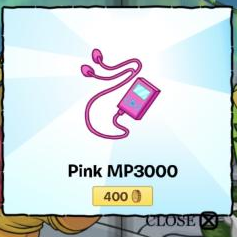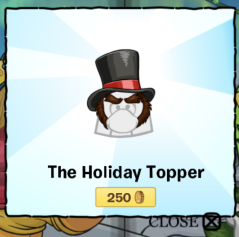 Followed by the dark side, we have a G-Tech Glasses, Elite Tactical Armor and Tough Enough. Even though the Tough Enough sells wide in the open, a double surprise is still nice.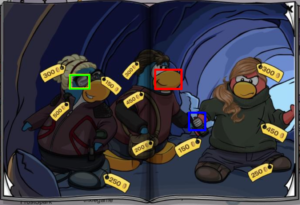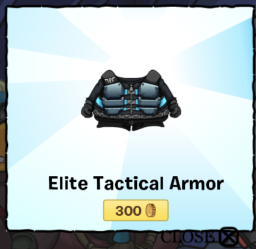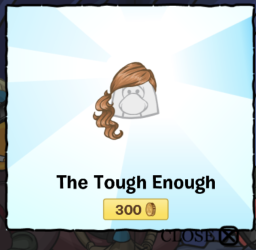 Moving on, we have two secrets on this pages, The Gretel and The Dude.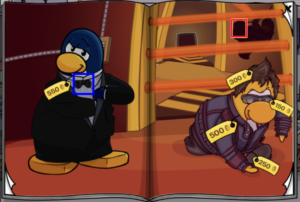 Lastly, we have 4 secrets. The Esquire, Leather Outdoor Jacket, the Blue Dragon Feet and The Curly Pie.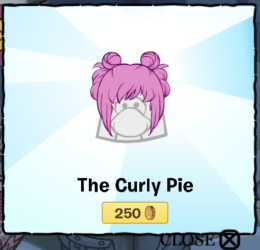 (All items located are from your left< to right >)
That's all we have now, thank you for your attention! Til' the next catalog! For now, Unleash the Power of Helping!
---
Filed under: Best CP Army, Club Penguin, Club Penguin Army, Club Penguin Guides, Help Force Army, Help Force Club Penguin, Help Force CP, HF CP, HF of CP, Rainbows Stamps and Catalog Guide, Stamp Helping Army, Web Series Tagged: | Clothing Guide CPR, Clothing reveals catalogue CPR, CPR Catalog HF, CPR Secret Guide, CPR Secrets, CPR Stamp Catalog, CPR Stamp Guides, CPR Stamps, HF Catalog Secrets, HF Clothing Guide, HF CPR Clothing, HF Stamps, Stamps CPR