Hey Helpers! Today we logged on CPR for the EU division's Leprechaun Event!
We began in the Blizzard – Plaza and despite the login queue's of around 200+ the event was a huge success and we achieved more than the expected max. Make sure to comment if you came for a promotion!
Max : 30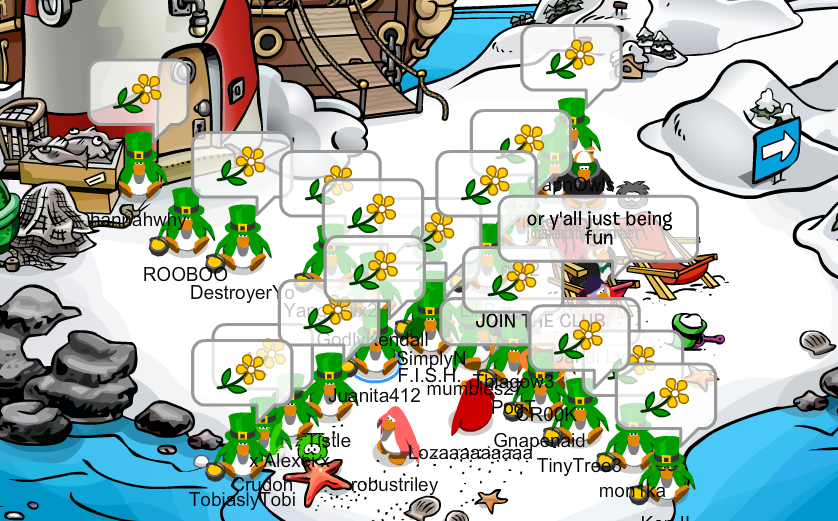 Comment Below if you attended !
Filed under: Club Penguin, Club Penguin Army, Event Posts Tagged: | CPR Helper Ice Fishing, CPR Helper Surfer, CPR Helpers Force, CPR Helpers Surfing, CPR Power Force, CPR Stamp Meetups, Helpers Force CPR, Helping Force CPR, Stamp Hunters CPR, Stampers Force CPR