Hey Helpers! Penguin Saloon has just released and has brought wonderful items for the game. Let's take a look at them!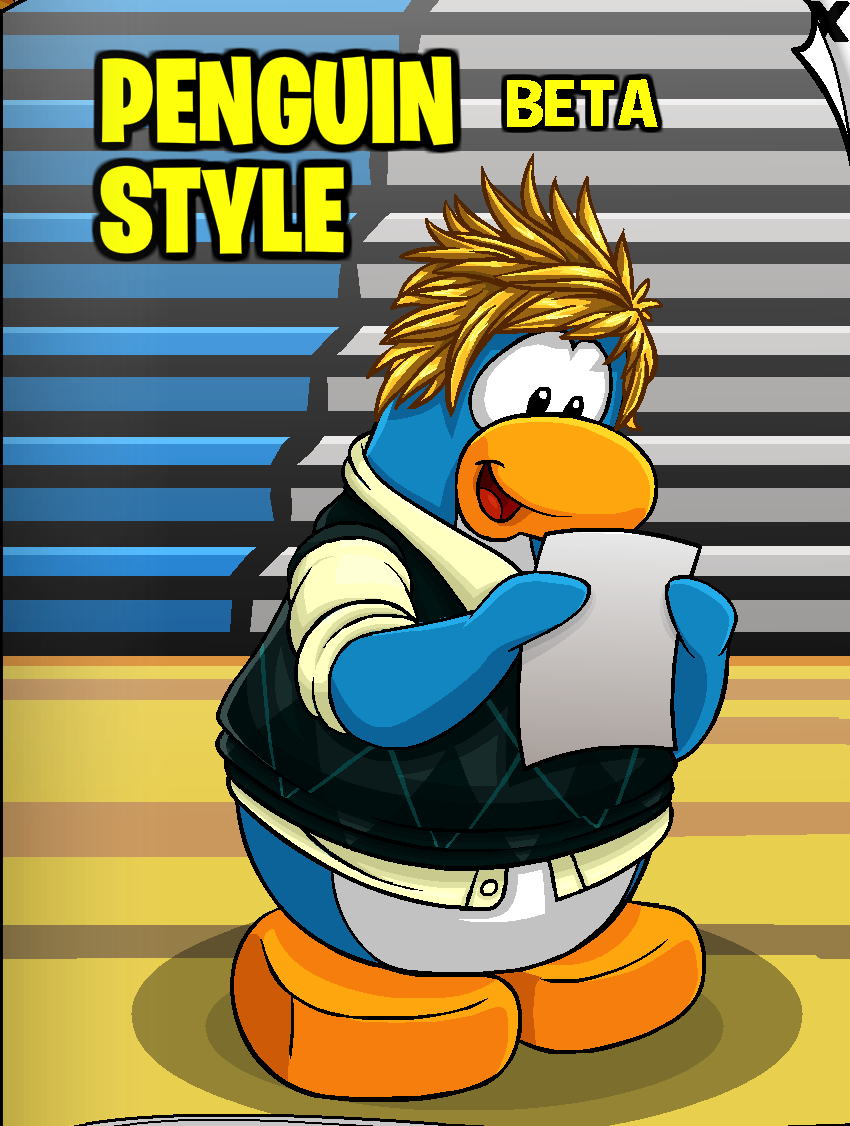 Here is your guide to the catalog for this month!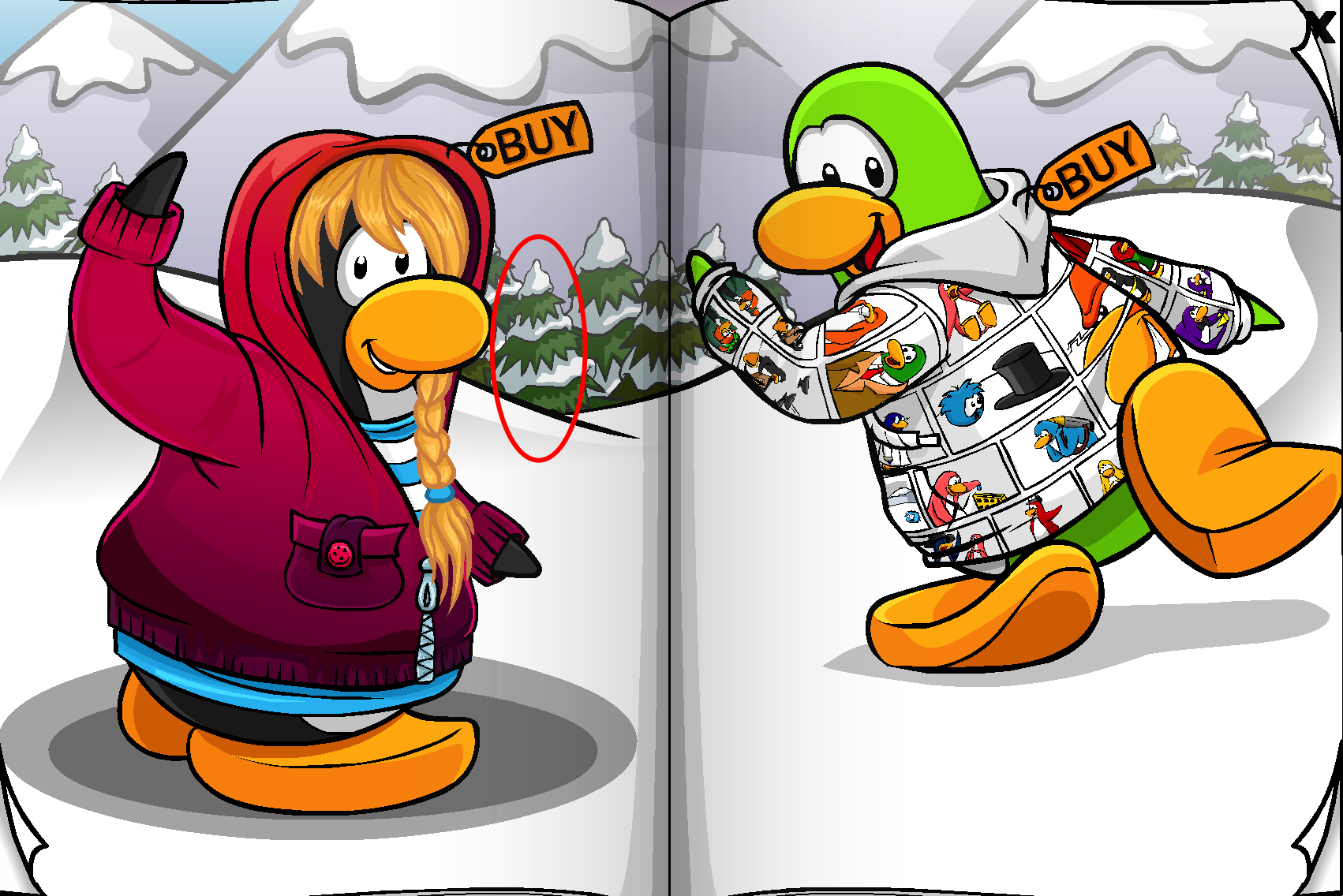 On the first page, the secret items are the Ring Master's Hat for 150 Coins, Curly Moustache for 50 and finally the Ring Master's Outift for 350 Coins.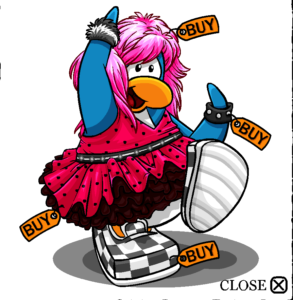 On the next page we have The Shockwave for 550 Coins, Spikester Cuffs for 170 Coins, Pink Polka-Dot Dress for 350 Coins and finally the Black Checkered Shoes for 300 Coins.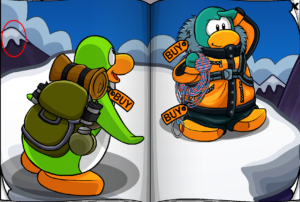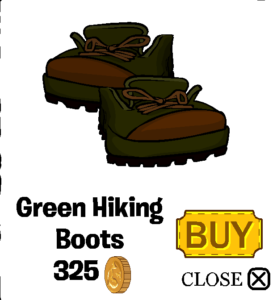 The next page has one item and it is the Green Hiking Boots for 325.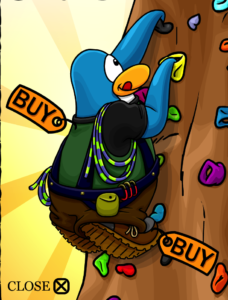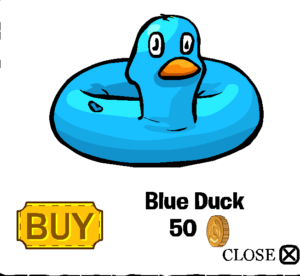 The next page has 2 secret sections! Inside them is the Mountain Climber Gear for 550 Coins and Hiking Boots worth 325 Coins. In the other section we have a Blue Duck for 50 Coins.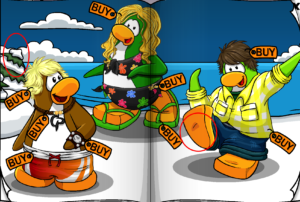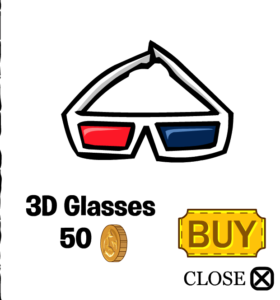 Next up are 2 items in 2 sections. An Acoustic Sunburst Guitar worth 500 Coins and 3D Glasses for 50 Coins.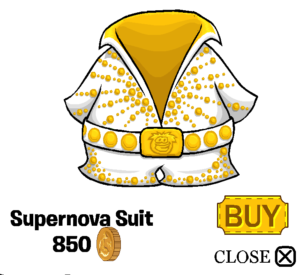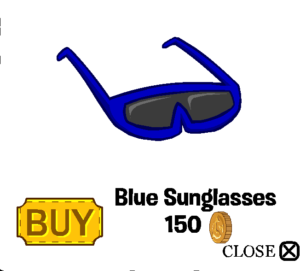 On the music page, we have 3 more items in 3 more sections. You can get the Supernova Suit for 800 Coins, the Blue Sunglasses for 150 Coins and The Rocker for 750.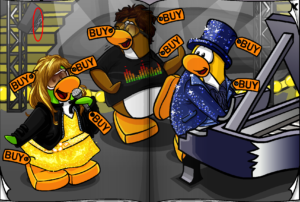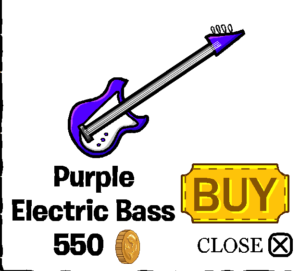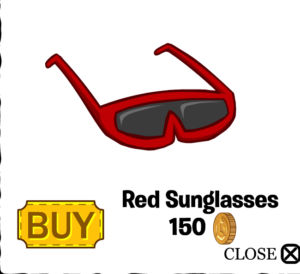 On the next page is a beautiful Purple Electric Bass worth 550 Coins and the Red Sunglasses for 150.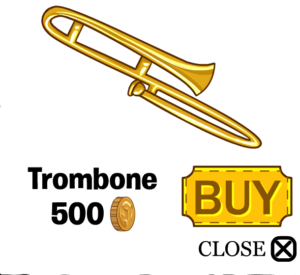 Next up is a Trombone worth 500 Coins.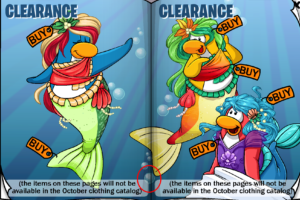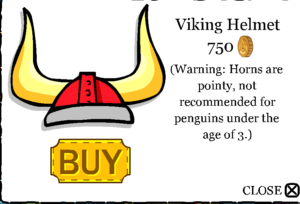 Finally we have the iconic Viking Helmet for 750 Coins!
That's all the items we have for you guys from the Penguin Saloon Beta Clothing Catalog! For now, Unleash the Power of Helping!
Filed under: Club Penguin, Club Penguin Guides, Help Force CP Tagged: | CPR Helper Ice Fishing, CPR Helper Surfer, CPR Helpers Force, CPR Helpers Surfing, CPR Power Force, CPR Stamp Meetups, Helpers Force CPR, Helping Force CPR, Stamp Hunters CPR, Stampers Force CPR