Hot Sauce

vs

Yellow Chilis

Room 1: Plaza – Hot Sauce entered this room with a bang, a quick bomb and a solid formation to begin the battle. They also had a vast max advantage throughout the battle, making it a matter of good tactics enough to be dominant throughout. Yellow Chilis had better words tactics in this room, but overall this room was comfortably won by Hot Sauce.

Room 2: Outside Mine Another interesting room with good tactics by both teams. Despite Hot Sauce's dodgy Diamond Sword impression, they still managed to have enough strength to overpower Yellow Chilies with a convincing bomb towards the end of the room. They now lead by 2-0.

Room 3: Pet Shop This room began with a double diagonal line formation which was interesting to see. Yellow Chilis gave a successful demonstration of Fatal 4 but in the end once again Hot Sauce's max and general tactic quality was too powerful for Yellow Chili's improved tactics as they win the battle with 2 rooms remaining.

Room 4: Town Another equal entrance here but this was much clearer that Hot Sauce were strolling away with victory. They had varying formations and their emoji tactics were of better quality in this room. Yellow Chilis had witty remarks, but not enough people to do them. This saw another one sided room.

Room 5: Iceberg Another generic room followed the same suit that the predecessors saw, with Hot Sauce's bombs and formations proving too powerful for Yellow Chilis. Once again their word tactics were good, but overall this was an uphill battle which they fought valiantly and were unlucky not to snatch a room.
MAX: 28+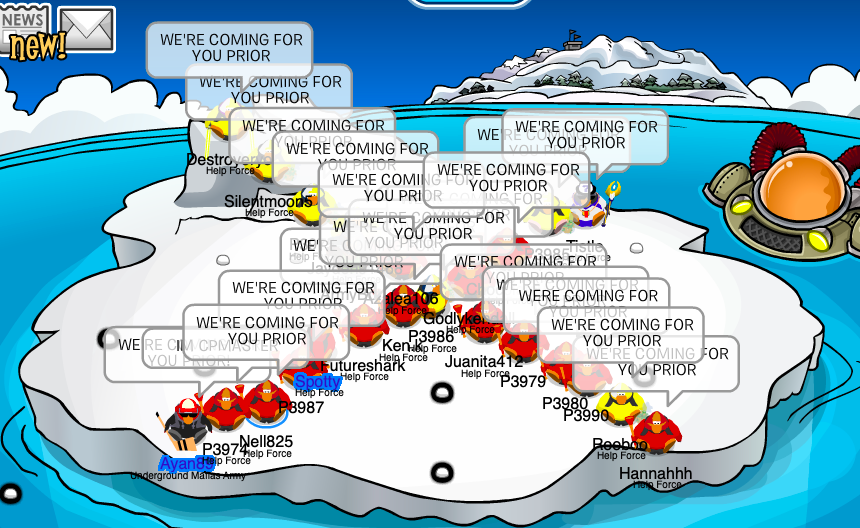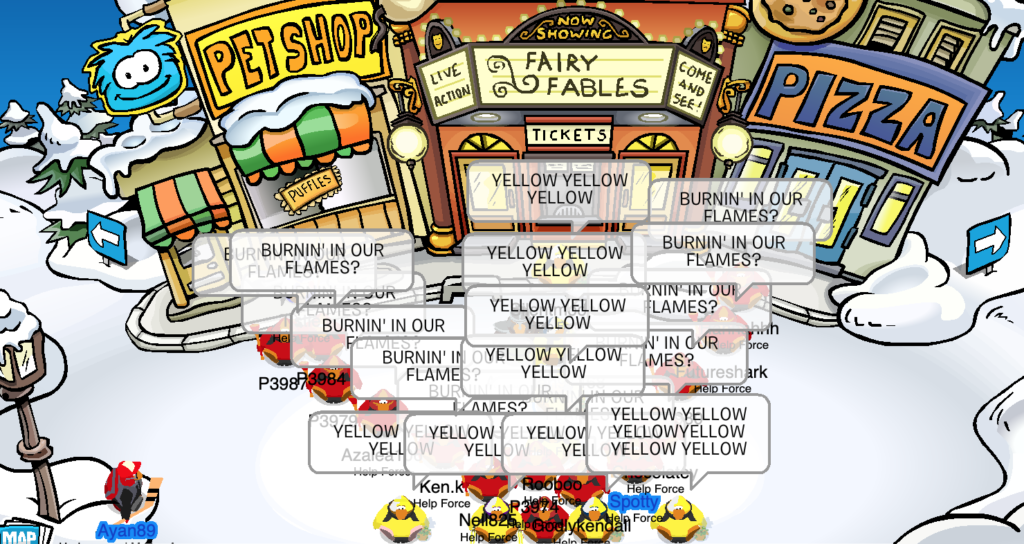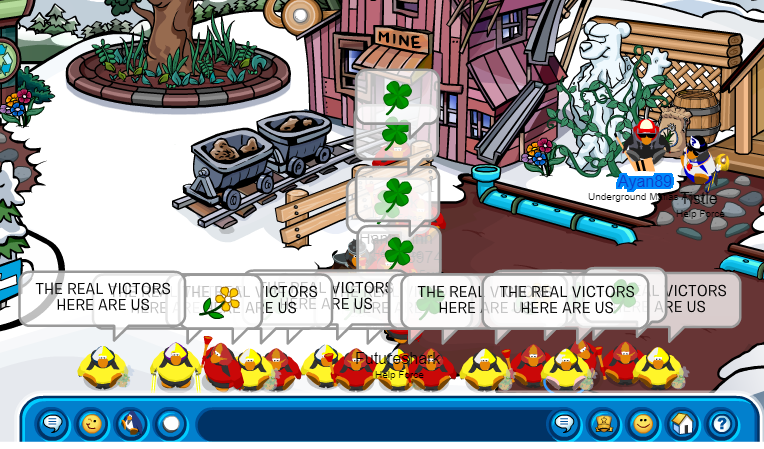 >>COMMENT BELOW IF YOU ATTENDED<<
Filed under: Event Posts, Help Force CP, HF CP, Official Events Tagged: | CPR Helper Ice Fishing, CPR Helper Surfer, CPR Helpers Force, CPR Helpers Surfing, CPR Power Force, CPR Stamp Meetups, Helpers Force CPR, Helping Force CPR, Stamp Hunters CPR, Stampers Force CPR