Welcome to Spotty and Lottie's Tea corner!
This is gonna include an insight to the inside of Help Force and two of its main leaders. This way you can get a better understanding and good look at what we actually do in our spare time!

[Please note some swearing or dirty jokes may be included]
Somewhere deep in the British Countryside
Spotty: Hey Lottie, I've just thought of a great idea!                                                               Lottie: Oml spotty what is it?
Spotty: We can do a series on the website about us. Shad and Moon thought of the name: Spotty and Lottie's Tea Time.
Lottie: You want to talk about tea…? I don't really like tea, I prefer hot chocolate..               Spotty: NO THE OTHER TEA

Lottie: OML YAAAAS! So what will be included in this series of ours?                                 Spotty: Well every two weeks we will give an insight into what we get up to when we aren't leading Help Force. We can also have a guest appearance each week too!
Lottie: I ayan that. So who should our first guest be..? 1 second later…
Spotty and Lottie: Ayan!
So there you have it. Every 2 weeks we will publish Spotty and Lottie's Tea time where we will show an insight look into our dms and what we get up to in those 2 weeks. Starting from next week, each week we will have a special guest, which we will chat with and next weeks guest will be none other than the Help Force Helping Friends leader Ayan! You'll be able to see what happened in the Tea Corner with Ayan in next weeks post. However, before that we have some interviews with both Spotty and Lottie.
Spotty:Omg we need to interview each other for our new blog series!
Lottie: We so do, i'll go first!
Lottie:Hello there Spotty803 aka Spotty cow may I interview you for the web?
Spotty: Looool ofc 😉
Lottie: Ok first question, why r u a cow?
Spotty: LMFAO COWS R THE BEST

Lottie:Oh ok sheep's r better, anyway moving on…
Spotty:No, we make burgers

Lottie:What else do you do besides Help Force leading and sleeping
Spotty:Eat, I eat.
Lottie: Oh ok, lovely to see u do basic life needed Siri es.
Lottie:What
Spotty: LOOL
Lottie:Necessities**
Spotty:I-
Lottie:Right next, How do u feel aboutAyan?
Spotty: Well you see, He's a bit of a stick.
Lottie:

Spotty: Like he's an actual stick
Lottie: a stick or a dick?
Spotty: Both
Lottie:ok lovely, continue.
Spotty:And he can't English and mwahs people.
Lottie:LOL lovely, okay final question.
Spotty: LOL
Lottie: Who is ur favourite help forcer and why
Spotty: No one, jk. Lottieeeeeee bc she's awesome

Lottie:Aw so sweet
Spotty:And Juanita and Moon
Lottie: LOL, anything else you'd like to say to the fans?
Spotty: ILY ALLSPOTTY FORCE FOLLOWERS
HOWEVER
I HATE U ALL BC I LOST BEST LEADER

Lottie: Lovely
~~~~~~~~~~~~~~~~~~~~~~~~~~~~~~~~~~~~~~~~~~~~~~~~~~~~~~~~~~~~~~~~~~~~~~~~~~~~
Spotty: Hey Lottieeee!
Lottie: Hi Snotty
Spotty:
So Lolliepop aka Ayan's current gf what do you do with your life except hf?
Lottie: I sleep lots, uh sleep, hm I also eat and go to school

Spotty: Ngl sounds like my life
So currently you have quite a few relationships.. wanna go into detail in them all?
Lottie: Hm sure cOughS so rn I have… uh…Moon, who is my ex-wife and now fiance, she kinda smells but its chill. i got hannah i think tbh idk what happened there… same with faz
Then Ayan ofc, and we like to mwah lots.
Spotty:I- that's a lot and I thought I was bad geez…
Lottie: Wow rude, least i dont have 25 kids
Spotty:
I'm a good mother tyvm
Lottie: I never said that

Spotty: Anyways, what do you love most about hf? except working with me
Lottie: Hmmmmmmmmmmmmmmmmmmmmmmmmmmmmmmmmmmm, i like to talk to people and chill out coz its fun
Spotty: Sounds very fun that
Lottie: Yes
Spotty:Well we can't chat for too long! You gotta go back to all ur relationships 😉 
Lottie: Yes that is right I need to go uh make kids

So there you have both of the interviews, which hopefully helped you get to know the both of us a bit more! Every post we will include screenshots of what we both get up to when we aren't leading Help Force.
Here are this weeks screenshots: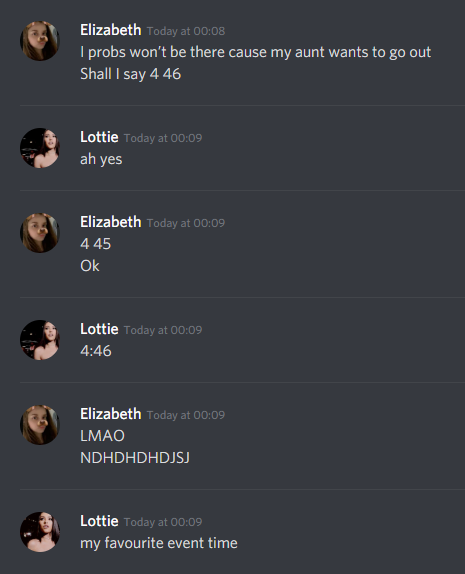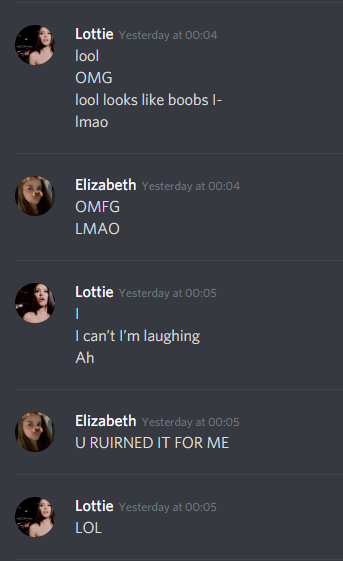 Thats all for this first edition of Spotty and Lottie's Tea Time. We hope you all enjoyed reading it and would love to hear your feedback in comments. See you all in two weeks for the next edition of Spotty and Lottie's Tea Time!
~Spotty and Lottie
Filed under: Get to Know your Staff, Help Force CP, HF CP, Spotty and Lottie's Tea Time Tagged: | CPR Helper Ice Fishing, CPR Helper Surfer, CPR Helpers Force, CPR Helpers Surfing, CPR Power Force, CPR Stamp Meetups, Helpers Force CPR, Helping Force CPR, Stamp Hunters CPR, Stampers Force CPR