Howdy Helpers!
This Sunday saw Help Force log in at EU time to Zipline CPR for a weekly Division Battle between Hot Sauce and Yellow Chilis! This event was well attended and extremely close to call a winner upon! Leaders Moon and Juanita displayed innovative tactics and formation to a high standard making it extremely difficult to call a winner. Here was Judge Tistle's verdict on the event:
Yellow Chilis vs Hot Sauce – Division Battle
Room 1: Snow Forts– Hot Sauce entered with a bang a quick bomb and varying emojis, with Yellow Chilis hot on their tails with an impressive V formation and powerful words. Their max being 4 larger won them this room, but only just.
Room 2: Beacon – Both teams were slow upon entering this room and had a similar first formation. Yellow Chilis had strong word tactics again but were lacking in emojis, which Hot Sauce contrasted. Despite a minor max difference, Hot Sauce's form was on top of Yellow Chilis' meaning that their tactics were more visible and won them this room.
Room 3: Hidden Lake – Another slow entrance but both sides were strong in other areas of their tactics. Yellow Chilis bombarded Hot Sauce with words and a powerful formation to win this room.
Room 4: Dojo Courtyard – Similar to the Beacon, both sides copied formations in this one. Despite Hot Sauce not changing formations or bombing in this room. Yellow Chili's emojis, words and max were superior in quality and size and secured them the victory with one remaining room.
Room 5: Dance Club – This room was the strongest from both sides, despite multiple blocked tactics. The formations were on point but with Hot Sauce displaying strong emojis and a solid bomb in the middle. Due to this they secured a consolation room.
Final Score: Yellow Chilis 3-2 Hot Sauce
MAX 19+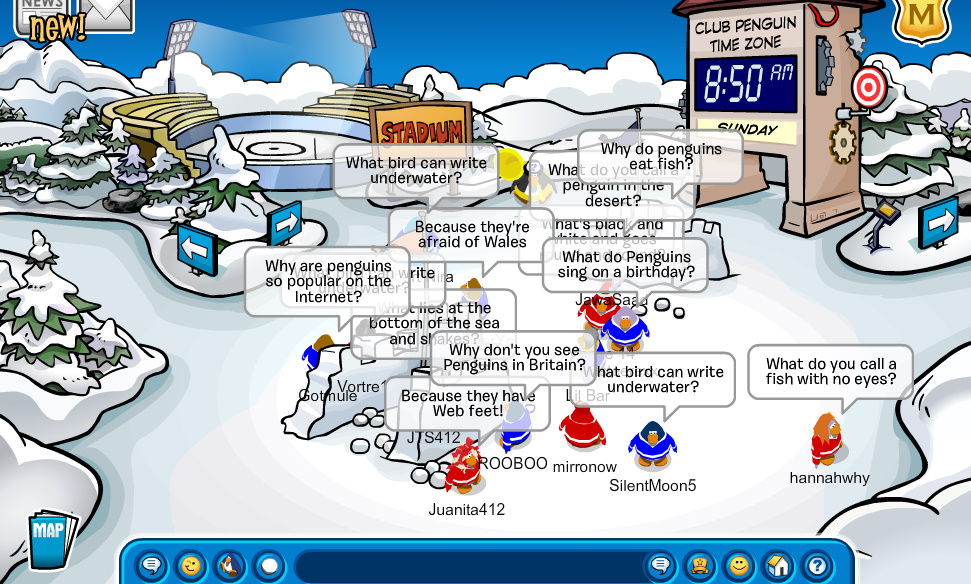 Comment below if you attended!
Filed under: Club Penguin Battles, Event Posts, Official Events Tagged: | CPR Helper Ice Fishing, CPR Helper Surfer, CPR Helpers Force, CPR Helpers Surfing, CPR Power Force, CPR Stamp Meetups, Helpers Force CPR, Helping Force CPR, Stamp Hunters CPR, Stampers Force CPR