Welcome back to the Help Force Vibes! This is a blog where it has amazing people, fun vibes, and interesting answers. The main idea of this post is getting some associations with what people are known by! Today, I have brought a very sweet and humorous HF troop with me! Read the blog to know more.

Sanya joined the Rebel Penguin Federation as her first army in March 2017. He earned a staff rank in RPF, but retired after a year there. In April 2020, he enlisted in the Army of Club Penguin, following many of his friends requesting him to do so. He joined ACP as a Private and ranked up to Supervisor. Private is the lowest rank in ACP, so ranking up from that to Supervisor in January 2021 is quite an achievement. As a Supervisor, Sanya kept eye on almost all the aspects of ACP, suggesting innovative changes that helped ACP grow a lot. From defeating the Ice Warriors in Fright or Fight to maxing a whopping 113 to beating the undefeated RPF in the March Madness Semi Finals, Sanya was a part of the ACP team that achieved a lot of things. He finally retired from ACP in August 2021. Here's an extremely intelligent quote from his retirement post:
The elephant goes moo for one last time…
Sanya first joined HF on April 27th, 2020 as a visitor. Following his retirement from ACP, sometime during September- October 2021, Sanya officially enlisted in the Help Force. As heard from Sanya, he loves being a local in armies. Sanya is a true local, as he attends every event he can and knows all the inside stories. At the same time he makes sure to not cause drama/make the chat cringe by whining about things. He's the pinnacle of a HF local. He even found himself imprisoned in Wynn's basement since the start 2022. The imprisonment was done to prevent such a perfect local from running away. Let's find out more about him from an interview!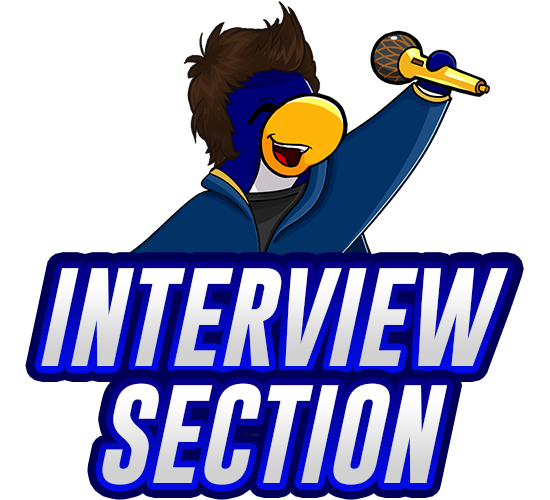 Hello Sanya! How are you today?
I'm doing well today just woke up haha
oop yeah, timezones suck tbh
I heard that you were known as the Ausia Queen of ACP, can you tell me the story behind that?
I'm not entirely sure where that came from, But I just tried my best to make my AUSIA fun for my troops when I was leading it and I always threw in jokes and funny tactics whenever I led haha, But i do remember that alot of my own troops did enjoy my leading and it made me very happy that they did
aww thats sweet, sounds fun! Is there a reason you retired, if you are willing to share?
I guess it's more of a loss of interest in CPA cause I'm not really interested in CPA anymore and plus most of my friends are retired so I felt like it was time for me to go
ohh damn, yeah I feel like thats how a lot retirebesides school or irl
Are you iconic by or known for liking to make delicious Indian food?
to my friends and family yes cause I cook alot of indian food in my house haha 😂 there's this nice indian auntie who owns an indian store where I buy ingredients from her so I could cook indian food
Omg that looks amazing, cooking is so fun ngl ❤️ What is your favorite dish to cook?
Butter chicken and naan!
I LOVE EATING THATT 😭 im hungry noww
As we brought up the idea of food, hows Wynn's basement? Does she feed you? 🤣
She feeds me canned corn
And I can tell you wynns computer screen is brighter than her future….
canned corn is the best, fight me if ur opinion is otherwise
Is her future dark because she's the highest rank of a club penguin army?
She's gonna remain at the highest rank before sanya escapes this basement which isn't based at all
oh boy, I can already see wynn's basement as top 10 tourist places in the world 😂 hopefully you escape
It's known as one of the darkest places in the world, the only light that comes out is from wynns computer screen and it reminds me of the sun
That is why I say wynns computer screen is brighter than her future
I- that sounds like my life right now, dark, but only shows light when going on discord to a club penguin army just to have the nostalgia of my childhood
You always have the role HF local whenever you boost the server, is that because you spent your time mostly in HF these days when on discord?
I usually spend my time on the HF server just joking or trolling or talking with my friends, Plus nowadays I spend my time on discord in HF or in my irl friends personal server where they troll omegle or do crazy stuff  or anime servers where I talk about my favorite anime or manga
ohhh, you are lovely to see in chat tbh 💖 Very nice to hang out with your irl friends once in awhile!
A question from Scorp, can you explain in great detail about the moped and moped accidents?
It means when someone is gone for a long period of time we would joke around and say they got into a moped accident 😭
LOL DAMN 💀 Optimistic isn't it, welp
Last but not least, What do you think of ACP's drop in the top tens?
🤐
what a great say in that 🤣
Before we end, is there anything you would like to say to the amazing readers of this blog?
#SanyaOwns
Well, that wraps it up. Much appreciated to Sanya for being so sweet to take part of this interview and also to you guys for taking out a part in your day to read this blog! Thank you to Ru and Scorp for helping me with the questions, because honestly I couldn't have written this blog without them, purely because of my skill issue. ANYWAYS- maybe one day Sanya will escape from Wynn's basement, and she shall build a restaurant that sells Indian food just for staff. Or Wynn can give staff free canned corn everyday because food is non-existing in this hellhole. With all that said.. more excitement, more blogs, and certainly more iconics coming soon! Croissant Flaked 🥐

Filed under: Help Force CP, Help Force Vibes, Web Series Tagged: | Columns, Help Force, Help Force Vibes, HF, Nervous, NervousZippo, Sanya, Scorp, Web Series, Zippo