Hello Helpers! Welcome back finally to another edition of Food for Every Soul by myself, Mayathefirst! In this series I interview people from the Help Force about their favorite and famous recipes. For this one, I decided to interview our HF Junior Staff Major General: DanPlays! 
I started off by asking Dan some questions about the recipe he decided to share with us today!
---
Welcome Dan to the interview! Can you tell us what recipe you will talking about today?
Dan: I am taking about grandma cookies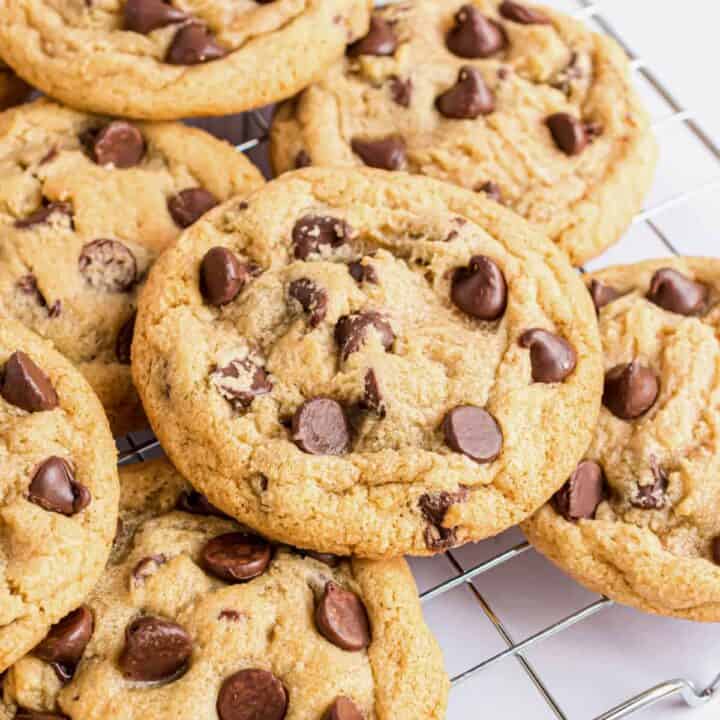 ---
Can you tell us why this recipe is important to you? Is it a family recipe, and is there any history or story behind it?
Dan: it is important bc my mom used to make them for me and my family do I wanted to make them
---
Here comes the best part, the Recipe! (As explained by Dan)
Ingredients
» 200g softened butter
» 300g soft brown sugar
» 2 tsp vanilla extract
» 2 eggs
» 300g self raising flour
» 80g cocoa powder
» 1 tsp baking powder
» 300g choc chips
STEP 1 Preheat oven to 180 c/ gas 4
STEP 2 Cream butter and sugar until light and fluffy, then beat in vanilla extract and eggs
STEP 3 In a separate bowl sift flour, cocoa and baking powder together
STEP 4 Add flour mix to the creamed mix in stages( a third at a time) mix well. fold in choc chips until just combined.
STEP 5 Spoon a tablespoon of the mixture on to a baking tray and just let it drop off the spoon, repeat until you have used up all the cookie mixture.
STEP 6 Bake in preheated oven for 12 minutes, when you remove the cookies from the oven they will still be soft, leave to cool completely on the baking tray, where they will continue to cook slightly, when completely cold move to a cooling rack. then enjoy Mmmmmmmm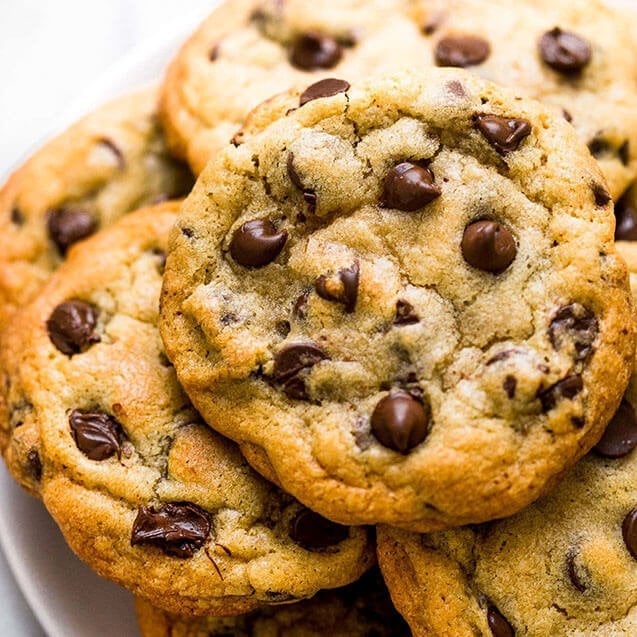 ---
Do you have any tips or tricks on making it or why people may like this recipe, or any memories from it? 
Dan: This is a top tip. Get a fork and put it in the cookie and if you see some of the dough is on the fork then leave it I the oven for abit. Wait 3 mins then check again if the fork is clear then it is done. And another one is you can use anything (chocolate bars , chocolate chips, coco powder etc) but enjoyy
---
Thank you Dan for this amazing recipe!
With that, we've reached the end of the post. I know you wanted to read more XD but I will be back next time with more fresh and delicious content. If anyone would like to share a recipe with us, DM me with your ideas!
Bon Appetit! <3
Keep Unleashing The Power Of Helping!
Mayathefirst
Filed under: Food For Every Soul, Help Force Army, Help Force Club Penguin, Help Force CP, HF CP, HF of CP, Web Series Tagged: | cookies, delicious content, Food for Every Soul, Food for Every Soul HF, HF Cabinet Secretary Maya, HF DanPlays, HF Major General DanPlays, HF Maya