Welcome back fellow helpers to another week of Face of the Force! I would like to introduce a familiar face, one you have seen floating around. He's one of the active bodies in the staff and hosts many fun events. He has been titled Gamer of the Week and also a recruiting legend. You can see him often coming after Winter Storm, another recruiting legend. Introducing the one and only, Walver!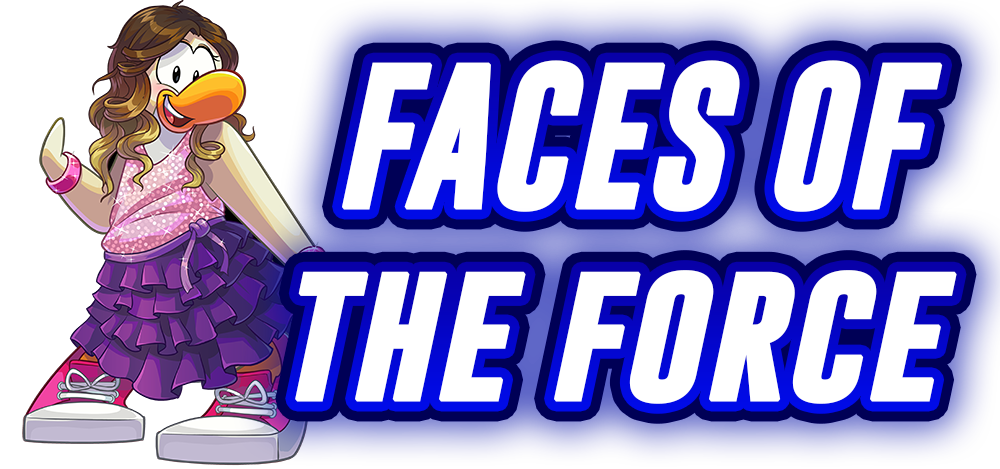 Walver is a gemini and loves the color dark blood red. He loves talking to people and is a friendly face that you would be sorry to miss! He used to play a lot of handball before the pandemic hit. You would also find Walver snug up cozy with a book in his hands. Waiver is a trooper who has been with the Help Force for quite a while! He's experienced quite the battle and the journey. Let's see what stories are in it for us!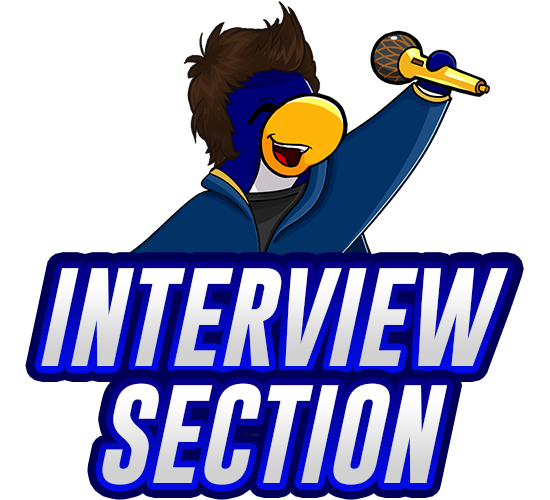 Hi Walver! How are you doing today?
Hello! I'm doing good, thanks!
Tell me, how did you happen to join help force?
I was playing the original club penguin when I was young, then I decided to visit it again more than a year ago, I was in nightclub trying to get the stamp and after I was AFK lucky me found a group of penguins helping and I got the stamp! Then I saw someone.. I think Diwix talking about discord, so I looked up stamp segments on Disboard and found HF.. truly a lucky day!
That is amazing! How long has it been since?
I joined in November 2020.. about a year and a half!
Oh wow, and since then you've been climbing and climbing~
Hahah yess I got addicted from day 1 xD
What is the best thing you found about the Help Force?
The awesome community, the amazing people I met here and the friends I made is the first reason I loved HF and became active, it's the best thing about HF to me..
Who would you say you are the closest with?
Everyone has a special place in my heart, HF is like a family.. There are a lot of people that I am close with 🙂
What kind of childhood memories do you have of CP?
Haha I have a lot.. I used to be a puffle hoarder.. I used to mostly play pizzatron 3000 since it was my favorite game then!
Say Walver, do you have any real life pets?
Sadly not because I have allergies
I'm sorry to hear that! If you didn't have any allergies, what pet would you have?
Most probably a dog.. I'd like to think I'm more of a dog person hahah
In your year and half in HF, do you have a favorite event?
Yeahh I definitely do, it's the aces of ausia finals, since it was one of my first ever battles and it was really awesome!
What was it like? Could you describe how you felt?
I was very excited yet nervous, the hype was real and the battle against ACP at that time was amazing! It was really fun
What are some favorite memories in help force?
I have a lot of amazing memories which are mostly old ones from when I first joined.. We used to have training sessions like the blue squadron, and my internet would keep dying in the middle and yeah my internet was turned into a joke
That sounds really frustrating for you :(( Do you feel like after these years you've improved in battles?
Yes I feel like I have, I learnt a lot from trainings like the blue squadron sessions, and I'm even still learning from battles now 🙂
I wanted to ask what was the best stamp you got as a Help Force squad?
It's the dance party stamp since it's the reason I'm even here hahaha
Aside from the Help Force, are there any other games that pass the time?
Yeah, I play quite a few games like krunker.io and Bonk.io, sometimes a mmorpg game called Albion Online
Any TV series that comes to mind then?
Well there was a turkish TV series I used to watch, called Dirilis: Ertugrul. I am more of a reader though
I definitely need to know your favorite book!
I really like Greek mythology and it's what got me into reading, my favorite book series is probably The heroes of Olympus
Which Greek god/goddess do you find interesting?
Probably Poseidon, it's the most god I know about but each of them are unique
Lastly, is there anything you would like to share to the fellow helpers of Help Force?
Oh yes, keep unleashing the power of helping, if you need anything my dms are always open, I love helping people 🙂 oh and dont forget to ping nervouszippo in general chat, he loves it.

---
That's all for this week's Face of the Force! I hope you had fun reading as much as I did interviewing Walver! Remember to give a friendly hello when you see him. You can also talk to Walver whenever you want because he's very friendly and open! Remember to leave a comment if you enjoyed reading! Tune in next week for another great face coming! See you soon, fellow Helpers!
Unleash the power of Helping!
Potatolover
Help Force Blogger

Filed under: Faces of the Force, Help Force CP, Web Series Tagged: | Club Penguin HF, CP Armies, CP Help Force, Faces of the Force, FotF, Help Force, Help Force Army, Help Force Club, Help Force Club Penguin, Help Force CP, Helpers Force CPR, Helping Force CPR, HF CP, HF Interview, HF of CP, HF Potatolover, Potatolover FotF, Potatolover Interview, Web Series