Heyyy Helpers!!! Welcome back to another edition of Food for Every Soul, a series by myself where I interview people from Help Force about their favorite and famous recipes! For this post, I decided to interview the demon, dedicated, achiever, passionate, and inspirational HF Admiral: Scorp!!! 
I started off by asking him some questions about this delicious recipe!
---
Hello Scorp! Thank you for me letting me interview you today! Can you tell us what recipe you will be telling us about today?
Scorp: Today, I will be talking about a popular Maharashtrian recipe called Kanda Bhajji (it would literally translate to Onion Fritters but there's a slight difference).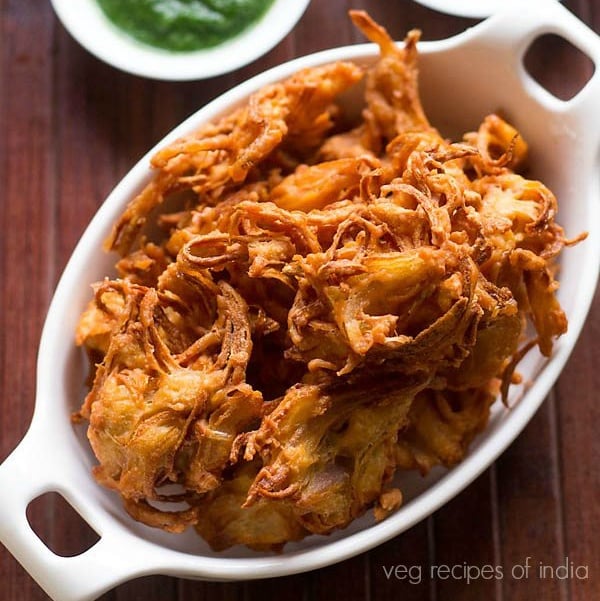 ---
Why is this recipe important to you, is it a family recipe or any history/story behind it?
Scorp: This recipe is important to me because its yum!
---
Here comes the best part, the Recipe!!! (As explained in detail by Scorp)
Kanda Bhaji
(For serving around two-four people)
» Take two fairly large onions, peel them, and place them on a chopping board
» Cut the onions vertically, and make thin cuts. I mostly prefer making very thin vertical cuts and then separating them by hand, so at the end you have lots of thin "onion sticks"
» Crush the onions a bit, so that they lose some of their moisture content.
» Add 1.5 teaspoons of salt, 1 teaspoon of turmeric, 2 teaspoons of chilli powder (masala) and finally, add a general sprinkling of coriander seeds.
» Either take a large spoon or use your hands, and thoroughly mix the spices with the onions. There should be a fine coating of the spices on each slice by the time you're done mixing.
» Now, adding around 3 tablespoons of besan (gram flour). Add a little water, and mix it thoroughly, to make a thick batter. If it becomes too thin, add more flour, if it becomes too thick, add more water.
» Once its done, place it aside for a few minutes and set up your frying apparatus. Pour as much oil as you like, as long as its deep enough to fry in
» Heat the oil up until its ready for frying, then take the onion-flour-batter, make golf ball sized balls out of it and start putting them in the oil to fry.
» Make sure to not burn your fingers. If you are using less oil, make sure to flip the onion-batter-balls regularly, and take them out when they look like this
---
Do you have any tips or tricks on making it or why people may like this recipe, or any memories from it?
Scorp: This recipe is actually very easy to make, it barely takes around 20 minutes once you get used to the steps. It makes for a great warm snack or even a lunch side item during cold weather. In Mumbai, its almost considered a tradition, to fry some bhajjis when it rains or when it gets too cold. Having some bhajis and a warm cup of tea or coffee while it rains outside is something millions of people enjoy!
---
Filed under: Food For Every Soul, Help Force Army, Help Force Club Penguin, Help Force CP, HF CP, HF of CP Tagged: | delicious content, Food for Every Soul, Food for Every Soul HF, HF Maya, HF Scorp, HF staff Maya, HF staff Scorp, Kanda Bhajji