Hey Helpers! Today we logged on a new CPPS to test it. The owner of Frosty, asked armies to test it to see what it could handle. With a max of 30, we helped achieve that goal! Make sure you comment below for points if you were there.
MAX: 30+
Comment if you attended for points!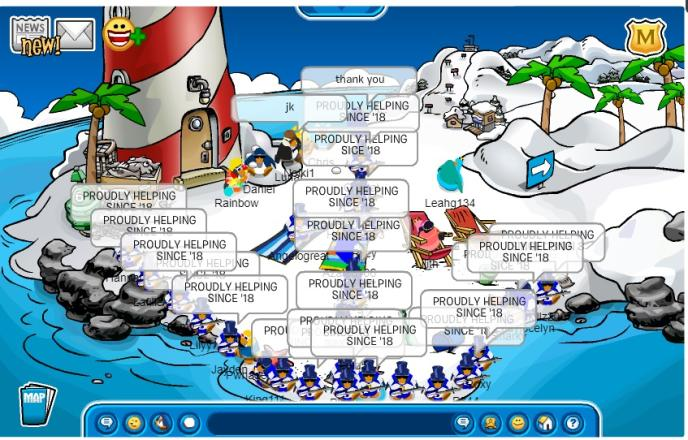 Thanks for attending!
Unleash the Power of Helping!
Filed under: Club Penguin, Club Penguin Army, Event Posts, Help Force CP, Official Events