Hey there Helpers , HF yesterday successfully defended Zipline [ Their Capital ] from LT, Pirates and the Coward Templars.
Even Though there was a contradiction coming from the Army League stating we didn't win , because We Didnt "Follow" the Invaders is just a piece of tomfoolery.
There were no rules specified on how a raid should happen.
Stadium was solely won by Help Force.
Not any other room was fought for , so it was  1-0 Win.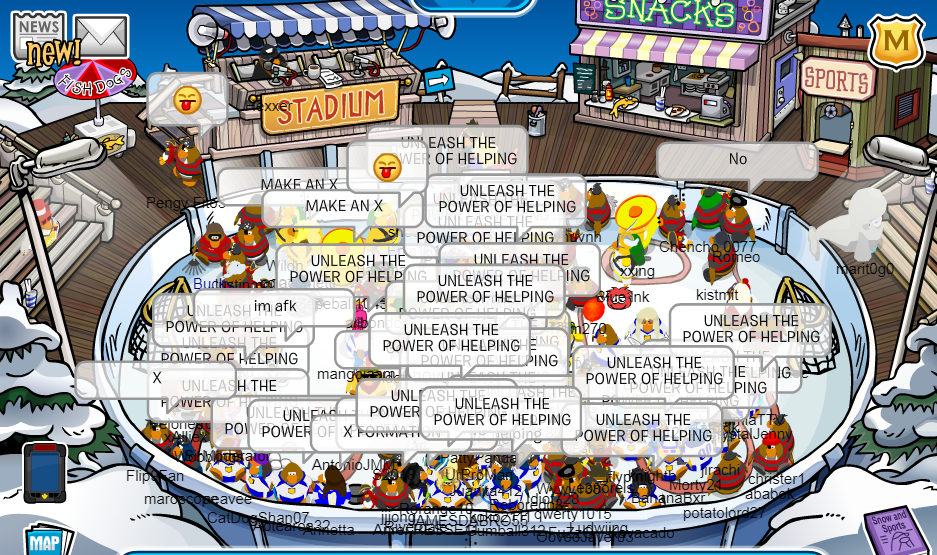 Now the next Defense would be of Whiteout [ Our Alliance's Server ] .
MAKE SURE TO ATTEND IT !
Filed under: Club Penguin Battles, Event Posts, Help Force CP, HF CP, Important News Tagged: | Aliens of CPO, CPO Aliens, Crimson Guardians CPO, Light Troops of CP, Nature Embracers of CPO, Pirates of CP