Welcome back to this week's Faces of the Force! This week, we have an active but elusive member of Help Force. She is an fresh new face who showcased her great dedication and commitment! She's also steadily ranking up and could potentially become staff soon! Introducing this week to the Faces of the Force, Help Force Captain Raona!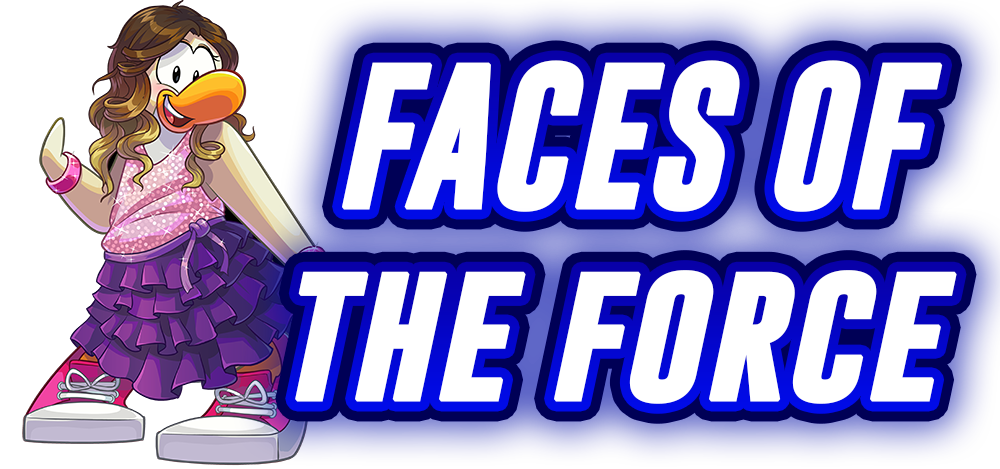 Raona is a new member who almost never misses out on an event. Although she's a bit shy and not too active in the chats, she makes up for it with her dedication to the army! She's a very sweet person to talk to, and she is one of the recent GOTWs. Let's move on to the interview section to find out more about her interests and hobbies!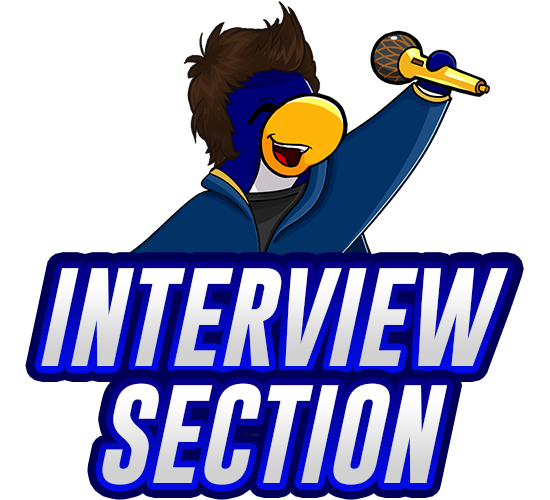 hi Raona!! how are you doing today?
I'm doing good. What about you?
i'm doing great thanks for asking!
how did you join help force? do you remember who recruited you?
I joined the help force this April. I remember I was recruited with a couple of others, I think, and it was in COR just before the closure. I can't recall who was it that recruited me but I do remmeber 2 people who contributed to my presence here in hf, one was wearing a pirate outfit and I can't remember what the other person was wearing but they were the once that introduced me to hf. Let's call them A and B, A was promoting in Town then I was doing that Play it Loud stamp in Lighthouse with B. Also, I remember that day had a fashion show in someone's igloo. It was a big event I think. It's a shame I forgot who they are.
Do you have a favourite event? From what you attend
The corn calamity event I love the corn tactics.
Are you a corny person? :DD
Maybe haha
I see that you are ranking steadily What made you want to commit in the activities in help force?
I guess it had to do with me being quit free during this period of time and I'm trying to go up ranks as I can. Also, it is very fun to participate in the events. Currently, I'm trying to be a photographer, contributed two 3 events so far including BS. yes it's great to see your commitment!
Is club penguin also a childhood game for you?
Yes, it is. I played Og CP. I remember I was most proud of meeting Rockhopper by accident. Got his stamp. Well, ice fishing was my go-to game for coins in the OH but now it is cart surfer for the CPPS.
is it like a different server?
Yeah. I'm in like 6 CPPS right now. at some more frequent than the others. Mostly there to experience the parties.
Oh, which server are you more frequently on?
NCP
ah I see Can I assume rockhopper is your favourite mascot?
Yes, rockhopper is my favourite. haven't had a chance to meet him again since then because I did start playing CP again this later March or early April.
I hope you will be able to meet him soon!!
What other things are you looking forward to in help force?
Future events in CPA battleground. I look forward to the themes each time.
If you could create an event with your own theme what would you choose?
Piffle costume event. Everyone wears their favourite puffle outfit to the event. I know there are all the colours, dog, cat and ghost puff let's currently on CPA. I can't remember if they have rainbow or told puddle tho.
That would be incredible!!
Could I ask how you decided to choose your name raona?
I've been waiting for this question. Raona is actually a cat's nickname. I watch cat videos on YouTube. One cat channel I watch the most is SuriNoel, which is a Korean channel. The owner butler of the channel has 5 cats. Noel, Suri, Raon, Iz and Soul. And he would sometimes call raon, Raona. I love that cat the best. I love them all
I take it you are a cat person?
Yes. But I don't have cats. Sadly. Some of my family have allergies
Do you have a favourite breed?
Ragdolls. Spoonful of ragdolls is another cat channel I watch

They have 11 ragdolls I believe.
But honestly, I love a lap cat the best
That's so cool, what exactly is a lap cat
Cats that like to sit on your lap. There are certain cats that show affection by coming to your lap to lay down or allow you to place them in your lap but there are those who just stay away but exist around you. I still have lots to learn about them haha. I need to read up on cats again. Probably watch Jackson galaxy videos again.
What's a fun fact about cats that you can tell at the top of your head
Jackson galaxy allows me to love and understand cats for who they are. Brought me to watching cat videos and loving them Previously, I was afraid of them due to my mother's reaction to them growing up. But now I'm not.
Aside from cats being your favourite. What is your favourite food?
Minestrone soup.

Favourite drink is strawberry milk and favourite fruit is mango.
Omagosh
I love minestrone soup
You have no idea

Do you have a favourite movie?
How to train your Dragon. Love all 3. And the series too.

I cried at the end of the HTTYD 3. Always do when I rewatch it too
aw
Do you play any other games other than CP?
Wolvesville, was only a mobile game but now has a web version. It is the werewolf game that is like similar to mafia. But I don't play it as much, rarely now, as I did since I started playing CP. Other games I play are those from Arcadium fun events.
Ah I see!
Do you like any books or are currently reading one?
I don't read books. but I read webtoons and manhwa. :laughing:
Ahh cool! Do you have a favourite web toon or manhwa?
On web toon it would be unlucky is as lucky does and adventures of god. I was a lot I like on webtoon. Manhwa would be trash of the count's family and tomb raider king.
What is the best solution to get cool in the summer?
Take showers, drink ice water, and wish for it to rain (just not when I go out)
Ice water is so cold against my teeth
What kind of music do you like listening to?
I like music that makes me wanna sing and dance. Currently listening to Ava Max, Adele. Before You Exit, Camilla Cabello. Aurora and Winona Oak.
Have you been to any concerts?
No. I don't really like crowds or loud noises.
Ah I see, do you like any sports?
Badminton, roller skating and ice skating:smile:
For me, knowing roller skating, did it first, makes it easy to ice skate
Ah cool! What is your favourite ice cream flavor?
Raspberry ripple
Favourite vegetable?
Spinach and broccoli. Can't choose. :relieved:
Both good veggies! Last question, what would you like to share to fellow helpers of the Help Force?
Remember who recruited you I'm sorry to whoever recruited me. also, love corn , and if you don't, there is still popcorn
---
That's it for this week's Face of the Force! If you run into Raona, give her some corn and share your favourite comics! Remember to leave a like and a comment if you enjoyed reading so far. Tune in next week for another Face of the Force!
Unleash the power of Helping!
Potatolover
Help Force Blogger

Filed under: Faces of the Force, Help Force CP, Web Series Tagged: | Faces, Faces of the Force, FotF, Froschieee, Help Force, HF, potatolover, Potatolover HF, Raona, Raona HF