Hello, everyone! As our Halloween Theme Week was rapidly coming to an end, we decided to mark its ending with a special and frightful Battle Of The Beasts between Team Vampires and Team Werewolves. Celebrating on Help Force Island, both teams logged on and were ready to prove how scary and skilled they are. From Forest to Iceberg, Stadium, then through University and Plaza, the Helpers took over the island. The score was tight but the battles had just begun. After the Overtime room, the winners were finally decided! Team Vampires stole the win with a 3-2 score!
Max: 55+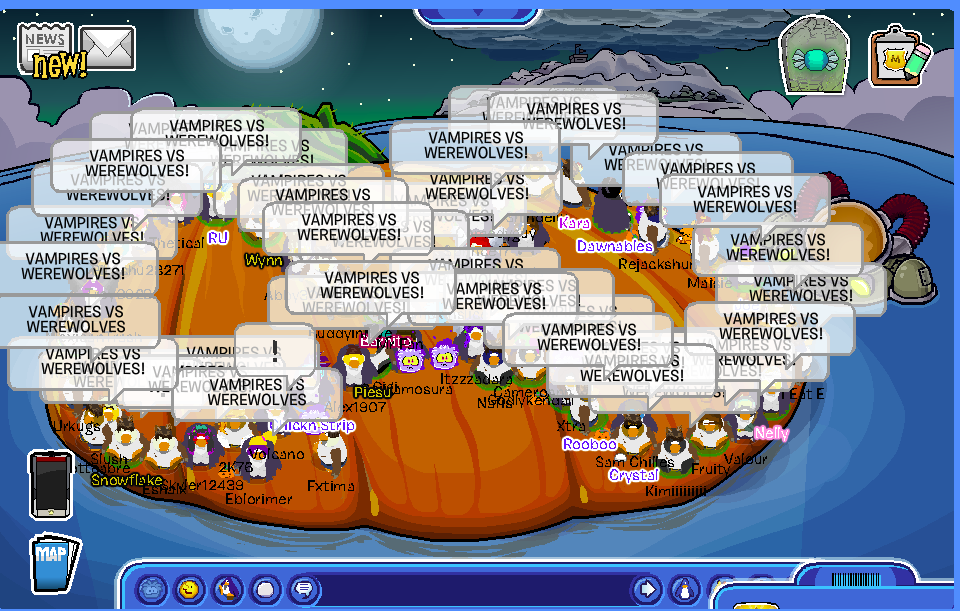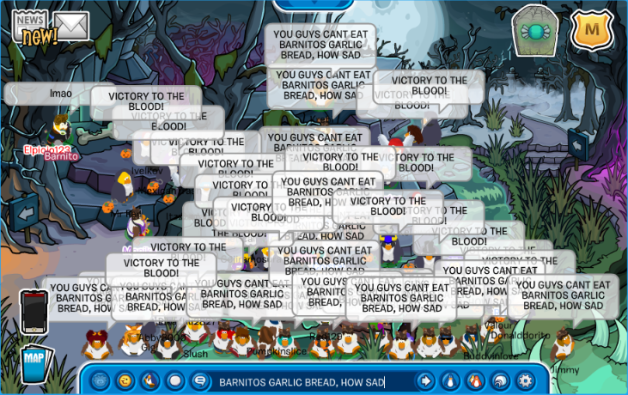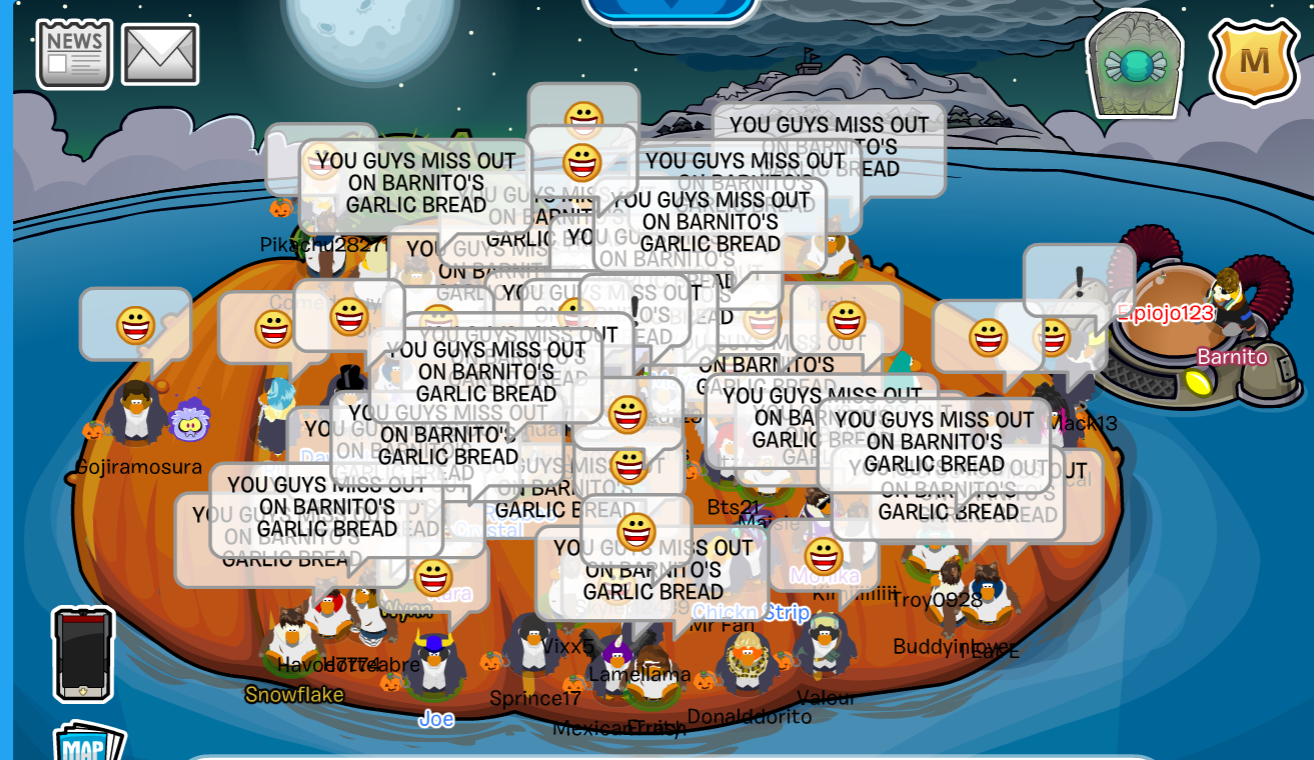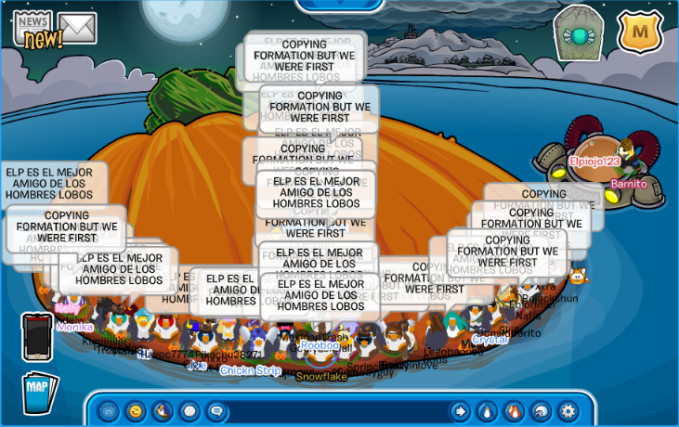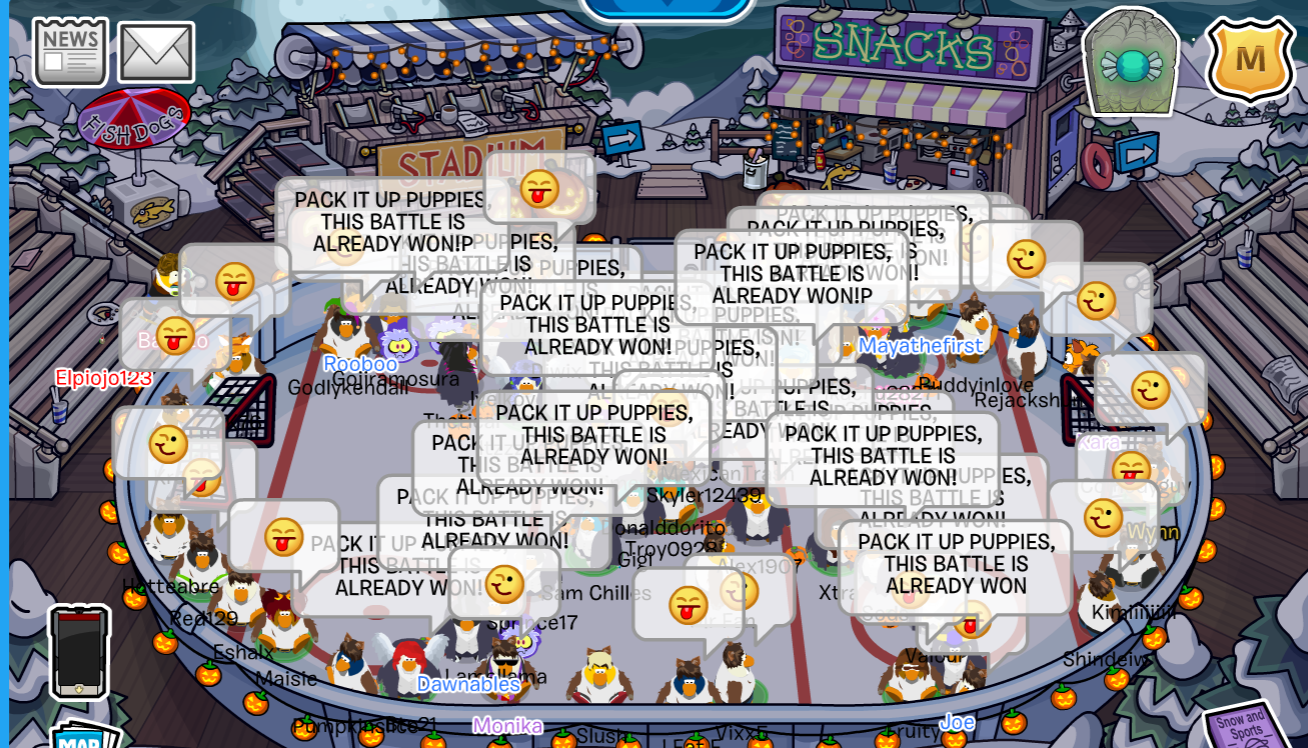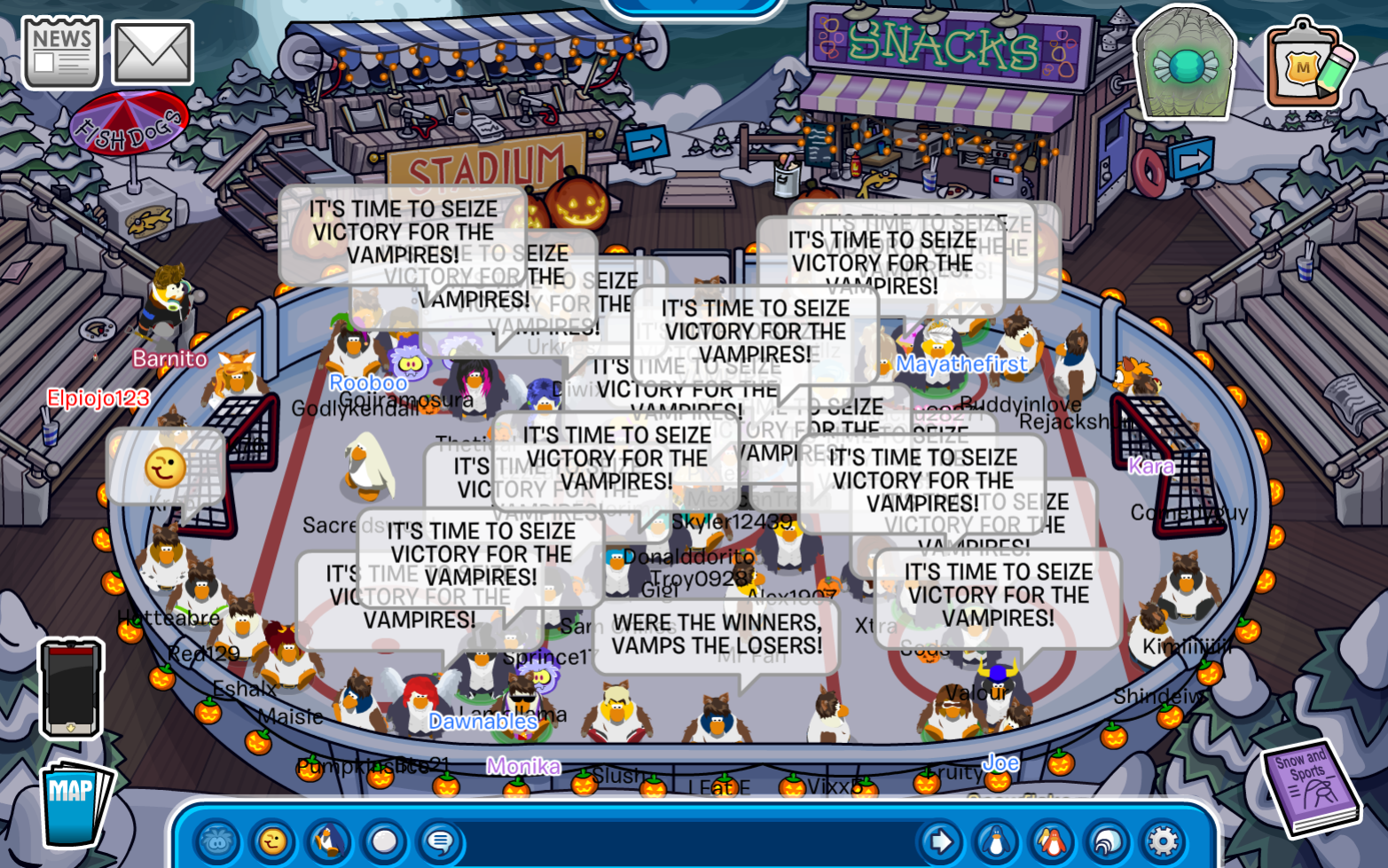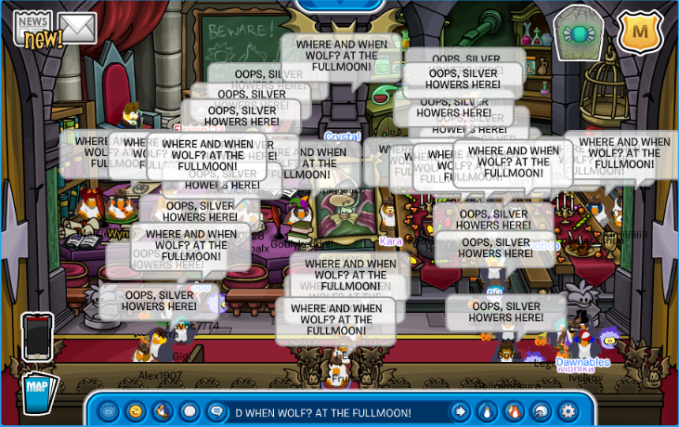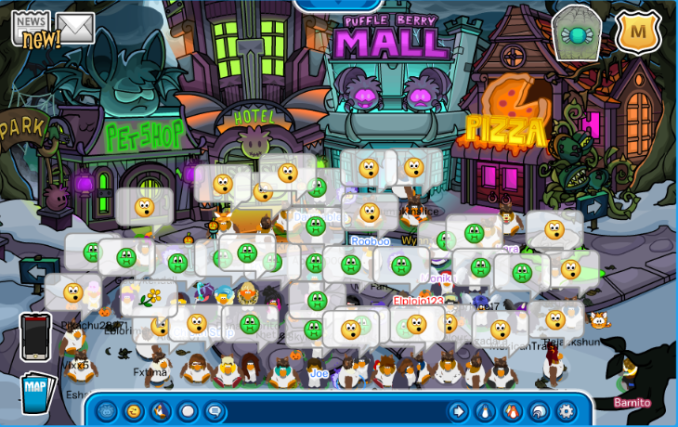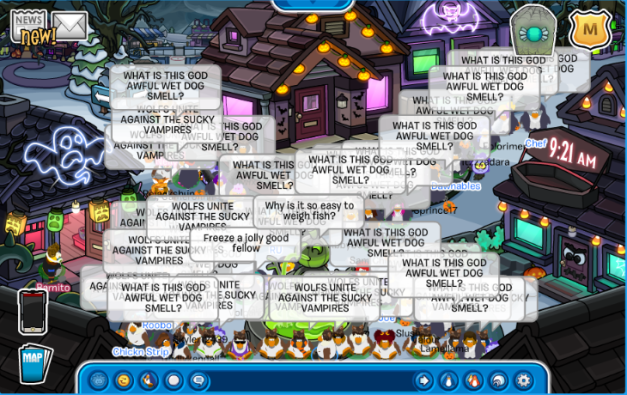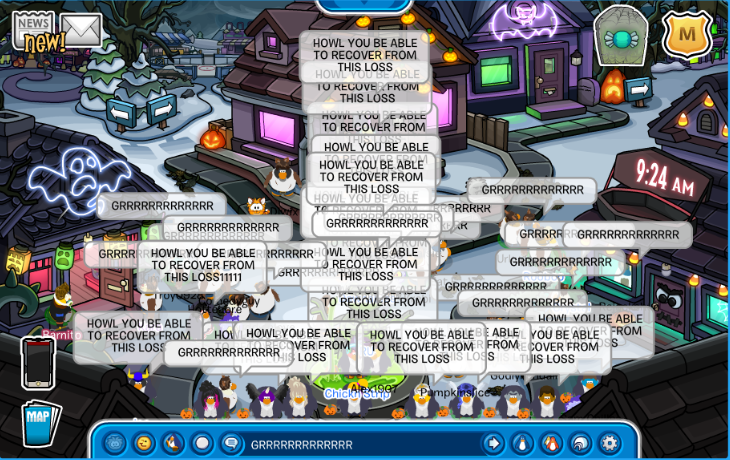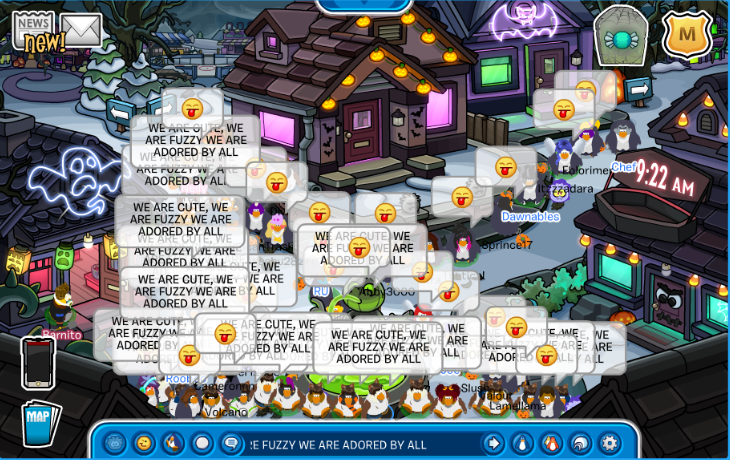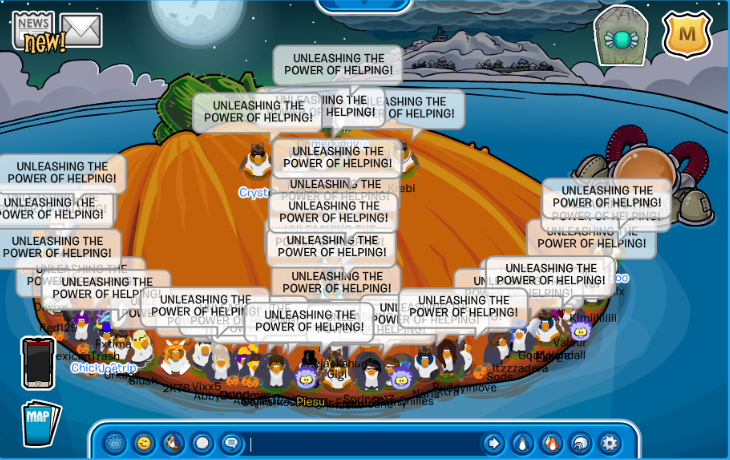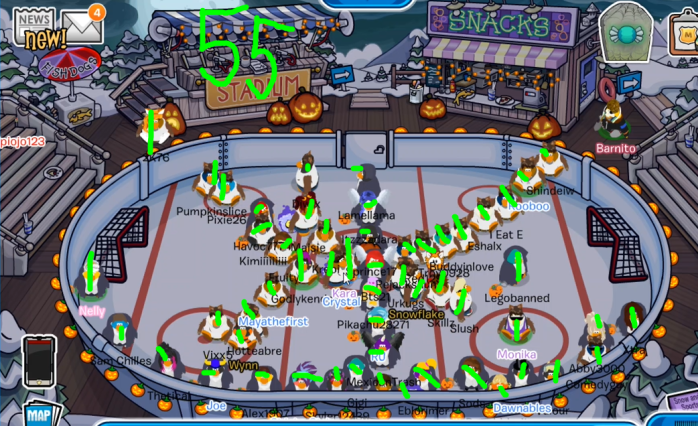 Results of the Battle:
Room 1: Forest The Werewolves were the first to enter. Huge word bubble to cover the vampires who entered a few moments later. Vampires were slower at the start looking like they struggled to get into formation, thereby delaying their start. The werewolves had already begun without spending too much time to get in the formation. Being quicker and using bigger word tactics to cover their opponents, the Werewolves win this room.
Room 2: Iceberg Vampires picked up their pace and reached the berg before the wolves did. The pack got into a + formation which could have been easily countered by the X of the vampires. But, the nightcrawlers lacked the speed with tactics and were more static. Even with the same formation by both the teams in the end, it was the wolves who were clearly more visible. The Werewolves dominated the room again.
Room 3: Stadium Knowing they were slacking, the vampires bounced back with enormous improvement at speed, formations and movement. Werewolves surrounded and stayed in the same formation to the end. Vampires win this room for better formation, speed and troop movement
Room 4: University The OP 2 lines of Vampires demolished the + of the wolves. The wolves caught up in 2nd part due to the X. This is a tie
Room 5: Plaza Vampires had neater formations in the start. Their + and the tactics made the werewolves look like just a line near the chat bar. Covered by the tactics and being slower than how they were in the other rooms, the vampires took advantage by being quicker. Vampires win this room.
Room 6: Snow Forts Both teams had a good start with the bombs. The vampires got into a better formation, had better speed throughout the room and were more dynamic than their opponents. Werewolves were stagnant again in the L and refused to move. Vampires win the OT room.
Thank you, everyone, who came today, till next time!
Unleash The Power Of Helping!
Filed under: Event Posts, Help Force CP, INT, Official Events