Hello, frightened Helpers! Happy Frightday! Today we logged onto Club Penguin Armies for our Pre-Halloween Event and we went trick or treating all over the island, doing various tactics and formations. The rooms we used were Ice Berg, Inside Dojo, Stadium and Snow Forts. This Mischief Night party was led by Barney, Nelly, Riley and Joe! Thank you, guys, for hosting, and thank you, Helpers, for attending! See you on Halloween!
Max:44+
HELP FORCE BEST FORCE!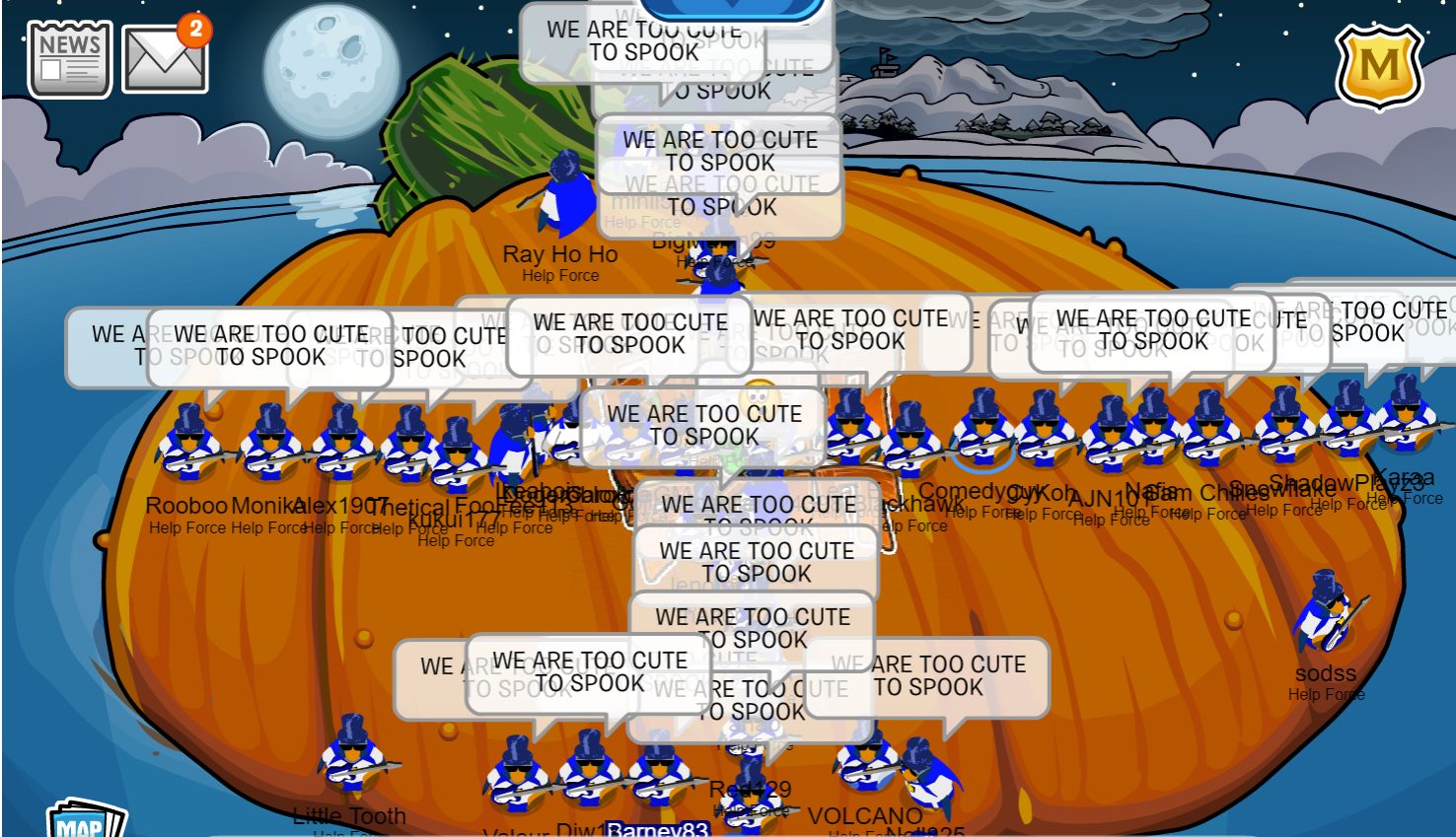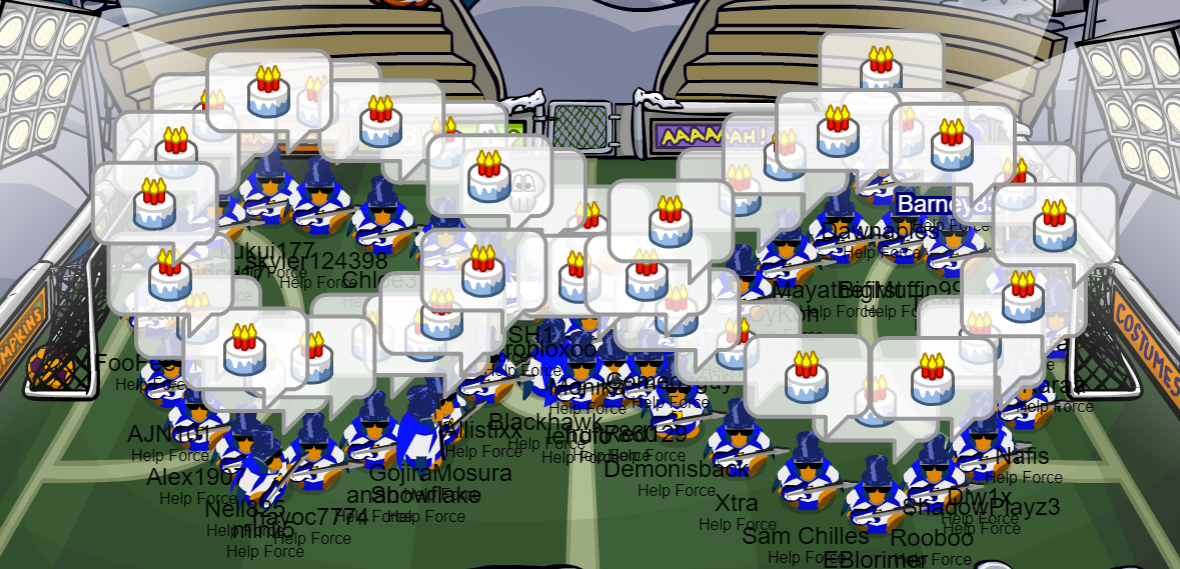 Unleash the Power of Helping!
Filed under: AUSIA, Event Posts, Help Force CP, Official Events