Today the new teams were introduced, and the first Team Aliens vs Team Robots battle started with a bang. The Branch Battle resulted in Team Aliens taking the win with a final result of 1-2. Can Team Aliens shut down the Robots again? Come to the Branch Battle next Sunday to find out!
MAX: 36+
Room 1: Beach A narrow room at first but over time Aliens pulled away with speed and precision. Overall they were more visible and in comparison to other rooms, this was a little clearer than the others. A good fight from both.
Room 2: Pet Shop Here, Robots were slow in making their surround formation and Aliens attempted to block them at one point. Aliens generally were strong but could have stretched their formation further. However, I felt this was also worthy of an Aliens win.
Room 3: Stadium This was a very close room, one that I couldn't find a winner for. Robots looked like they would win but Alien's final 2 minutes were powerful and they held Robots to a draw here.
Room 4: Boiler Room A rare appearance for the Boiler Room in a Branch Battle, but both teams coped with the change. Aliens looked like they were certain to win after a big opening but Robot's T formation almost covered Aliens completely, and they brought back this rom to snatch a draw from it.
Room 5: Snow Forts This was Robot's best period of the Battle. A good formation at the start and quick tactics meant that Aliens were struggling at times to keep up. Thankfully for Robots, Aliens didn't attempt to sabotage them and they held on to narrowly win the final room.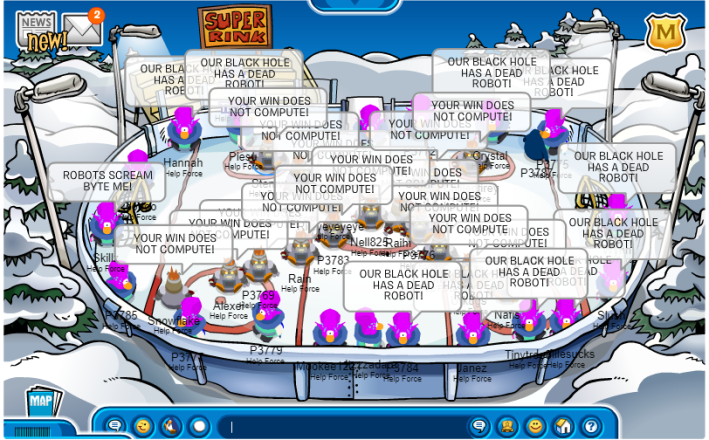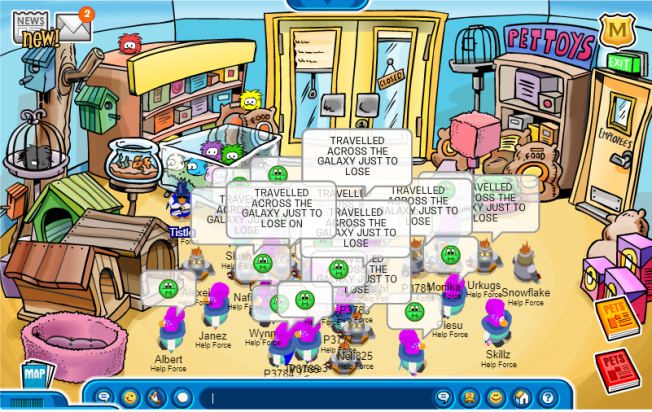 Thanks for attending this event, We hope to see you again!
Unleash The Power Of Helping!
Filed under: Event Posts, Help Force CP, Official Events