Heyyy Helpers! Welcome back to another edition of Food for Every Soul by Mayathefirst! In this series I interview people from the Help Force about their favorite and famous recipes. For this post, I decided to interview the active, sweet and savage Supreme Helper – DavidTheHFSavage!
I started off by asking David some questions about the recipe he decided to share with us today.
---
David
:
I will be talking about Cranberry pie!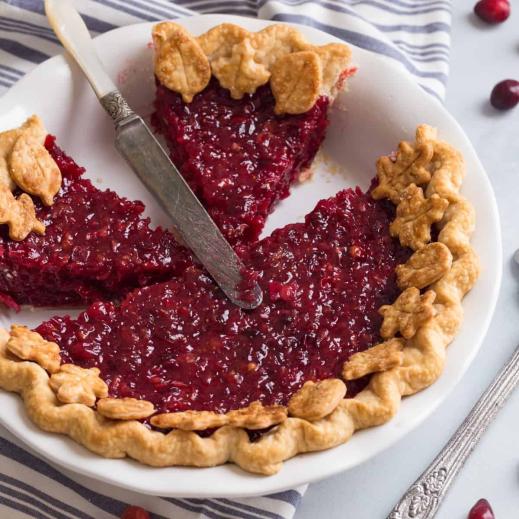 Can you tell us why this recipe is important to you? Is it a family recipe, and is there any history or story behind it?
David:
There is no story behind it but it is important bc half my fam likes cranberry and my family has been doing cranberry pie for over 76 years lol
---
Here comes the best part, the Recipe! (As explained in detail by David)
Cranberry Pie
Ingredients
» 1 tablespoon granulated sugar
» ¼ teaspoon salt
» 3 tablespoons cold shortening, cut into pieces
» 5 tablespoons cold butter, cut into pieces
» 5 tablespoon ice water for the filling
» 6 cups (600 g) fresh cranberries
» 2 cups (400 g) granulated sugar
» ⅓ cup (80 ml) fresh orange juice
» ¼ cup (32 g) cornstarch
» 3 tablespoons all-purpose flour
» ½ teaspoon ground ginger
» ¼ teaspoon salt
» 1 tablespoon orange zest
» 1 tablespoon vanilla extract
Make the crust
Add the

flour

, sugar, salt, shortening, and butter to the

bowl

of a food processor. Pulse until the

mixture

resembles wet sand.
Slowly

drizzle

in the ice water, one tablespoon at a

time

, and pulse until the

dough

begins to hold together. You may not need all of the ice

water

.
Shape the

dough

into a

ball

and flatten it into a disc. Wrap the disc with

plastic

wrap and refrigerate for at least 1 hour or up to 2

days

.
On a lightly floured

surface

, roll the disc of dough into a 12-inch circle. Press it into a 9-inch pie pan without

stretching

it. Trim the edge so there's a 1-inch

overhang

. Fold the excess dough under so it sits upon the rim of the pan and flute as desired.

Refrigerate

the dough for 30

minutes

.
Make the filling
Add the

cranberries

to a food processor and pulse until

finely

chopped.

Combine

the chopped cranberries and

sugar

in a large bowl. Let sit for 1 hour.
Adjust the oven

rack

to the lower third position and

heat

to 450°F.

Add

the orange juice, cornstarch,

flour

,

ginger

, salt, orange zest, and vanilla to the cranberries. Stir until well

combined

.
Transfer mixture to a

medium

saucepan and cook over medium heat, stirring constantly until

thickened

, about 3 minutes.
Pour the

filling

into the cold crust and place the pie on a

rimmed

baking sheet.

Bake

for 10 minutes then reduce the temperature to 350° and bake for 20

minutes

, until the filling is

bubbling

. Cover the edges with a pie

shield

or aluminum foil if they become too brown during baking.

Transfer

to a wire

rack

and cool at least 4 hours before

slicing

.
---
David:
R
ead and make it carefully because it would make a great desert for Christmas or Thanksgiving lol
Bon Appetit! <3
Keep Unleashing The Power Of Helping!
Mayathefirst
Help Force Second In Command
Filed under: Food For Every Soul, Help Force CP, Web Series Tagged: | Cranberry Pie, delicious content, Food for Every Soul, Food for Every Soul HF, HF David, HF Maya, HF staff Maya, HF Supreme Helper David