Helpers, Bello! I hope everything is going well for everyone and that you're making some excellent friends (if you don't, this series will cease to exist). I, Ru, am back with another episode of our blog, Double Trouble! In this series, we interview two friends to learn more about what makes their friendship so great. For this addition, we have Plotter and Archana with us who legit made me want a friend like them. Who do you think makes this duo crazier?
I was backpacking my way to Los Angeles when I found these two on a friendly date and I decided to be the third wheel. Now, we three were on a date where Plotter pretended to be the third wheel since he chose to have noodles whereas Archana decided to choke on rice. BUT WAIT, there was a sudden turn of events and I was the hostage.
Do not worry because it is not like I am in Wynn's Basement. I knew what I was getting into since I have been friends with them for a year now. Since my travel plans are postponed, let's get to know our special kidnappers.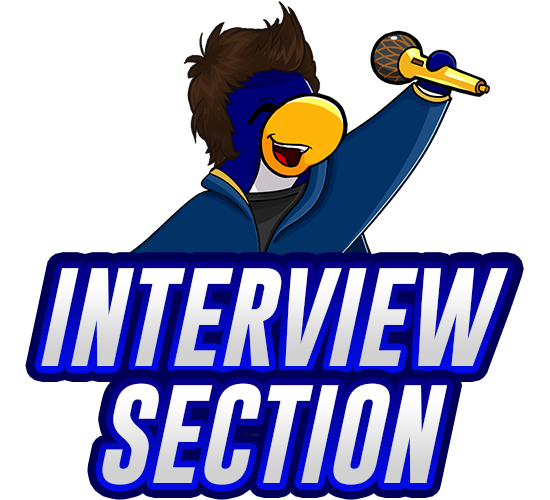 How did you guys first start talking? 
Archana: oh sheet well as far as I damn remember (thinks) I was a trainee then he uhm always talk to me in the general chat then when I got higher rank we started talking in DMS. I consider him a nice people for me when I was new so he's special 🥰

Plotter: aaaaaaa I talked to her a lot when she was new because I didn't want her to feel left out. It later moved on to dms because I liked talking to her because of many things. Not just songs and games 👍 I started talking to her in dms through my usual way of sending random pictures and talking about them 😭 I wanted to know more about her but I didn't really know a better way to do that.
Do you both study together? 
Archana: oh yes LMAO QIDJAKDK. he uhm invite me on some app so we can study together and monitor our studying schedules😭 I still can't beat his time there sad times but I always leave the app open so I get more times- not on purpose btw.

Plotter: I often lack the motivation to study so I asked her if she would join me on an app. It really helped and I'm glad she agreed too lmaoo. The competition keeps me going and it's nice because it's not so lonely anymore 😭

Achana: I will still beat u there

Plotter: Try me bech

(someone give me more tea)
Have you sarcastically scolded one another to stop getting distracted and come back to studying?
Plotter: HAHA there's a button to summon the people and remind them to study. she uses it more on me 🤣 because I refuse to get up and study.

Archana: I always tell him to stop using discord just so he can focus 😭 BUT IT'S NOT WORKING. Being boomer mode sometimes.
Do you guys play any games together? Are you currently watching any series together or have you planned to watch any movie together?
Archana: we plan on watching a horror movie last night but we didn't bcs some shit happened
we always plan on watching smth but… we plan to watch spy x smth, didn't watch it. We plan to watch umbrella academy, also didn't watch that. Movie??? no😭😭

Plotter: series of unfortunate events but IRL. we play some games together, we often do jigsaw puzzles or even play roblox  . I even used to stream games sometimes.

Archana: yessss we always do puzzles roblox sometimes he doesnt use roblox that much BUT we played animal jam before. Any horror movie that we can laugh abt bcs its funny.

(They find horror movies funny and here I wont be sleeping for two days cause my insane mind wont stop make imaginary scenes)

Plotter: we find them humourous and we often try to predict what's gonna happen next.

Archana: its not scary anymore.. only thing scary is the loud sounds and not the creature or ghost yk.
Do you have any nicknames for each other?
Archana: plotea, plotty, plot, idk actually bae so many people call him in some random names.

Plotter: I call her arcane, archiebald the 3rd, or even jacki, I refuse to spell names correctly.
Awesome, do you guys want to share any memories?
After searching for almost an hour, they found some screenshots to share and you can view them here.
– – –
Not going to lie, I am having one of the best conversations with them here but we have to move on to making them do a few of the Friendship Exercises now. They seem pretty excited already! It is basically I have to ask them a question and they will have to give their individual answers. Then they have to clarify one another about the answers. DING DING DING LET'S BEGIN
WHAT WAS YOUR FIRST IMPRESSION OF THEM?
Plotter: my first impression…….mmmmmmm I found her very special because she wasn't entirely reserved but she was quiet too. the emotes really spoke for her at the time.

Archana: OH AKSJKWKS easy okay it is very obvious that he's a kind person and good to talk with but also think that he might not notice some new troop bcs he's surrounded by high-ranked people.
Clarification
HOW WILL YOU DEFINE EACH OTHER EMOJI SENTENCE?
Archana:

Plotter:
(Now they will guess what these emojis mean for themselves)
Plotter:
The cat hug is because I give a ton of hugs (?)
The stitch is me playing songs on my many instruments
The pepe reading i- is it because you say I'm smart.
The goos with a heart is because I love goos and goos loves anyone and anything.
(The goose was right and he deciphered it well)
Archana:
wheeze- is it because I make so many dumb typos and say random stuff that makes more chaos in dms 😭
PandaYay.. I think its bcs im always in the good mood.
More sob HUGS!! because i love hugs very
Mialove I have many words about this but idk which one to send.. am I lovable uhm?
(Archana was 50% right.)
Plotter's definition for Archana:
the wheeze is because you make me laugh a lot even when I'm sad (this is more like adding on to what you said, yes much chaos much fun) the panda is because I think you're very supportive and that's sweet
the hugs I AGREE yes we love hugs and I think you're very comforting

the cat heheheheheheheheheheheheheheheheheheheheheheheheheheheheheheheheheheheehehehehehehehehehehehehehehhehehehehehehehehehehehehehhehehehheehhehehehehehehehehe we'll keep that but yes much lovable.
WHAT IS THEIR FAVORITE SNACK?
Archana: HE DONT EAT FOODS

Plotter: snack I'm not entirely sure but she loves spicy cheesy noodles.
(But in reality, Archana will like to have Sour and Cream chips. Plotter will like to have just bread)
WHAT DO YOU THINK IS THEIR PET PEEVE IN REAL LIFE AND IN HF?
Archana: If we're gonna talk about it in real life I just know that he hates hugs sometimes but in HF uhm.. events 😭

Plotter: HF uhm I'd say it's the weird people who have concerning jokes or people who flaunt excessively. In real life, fake people who lie about a bunch of stuff
Clarification
Plotter: events not really I'm just dead and tired at the moment, BUT WHAT I DO KNOW IS I HATE ROBLOX KIDS
and irl, yeah I'm not really comfortable with hugs all the time she right
Archana: This is all true just don't.. weird people stay away.. lying I hate when people lie
IS YOUR PARTNER A MORNING OR NIGHT PERSON?
They both said "Night Person" and couldn't be more right.
WHAT WILL YOU MIDDLE NAME YOUR PARTNER WITH?
Archana: Plotter Goos Honk

Plotter: Archie Neko Francis
WHAT IS THEIR BIGGEST CELEBRITY CRUSH?
Archana: No idea

Plotter: Norman Reedus
Clarification
Plotter loves Damon Albarn.
WHAT IS THEIR MOSTLY USED SWEARING WORD?
Archana: Shit

Plotter: Shit
Clarification
Archana says she always says bitch or bitches
WHAT CHANNEL DO THEY LIKE THE MOST IN HF?
Archana: General

Plotter: Music or Bot Commands
Clarification
Plotter does appear in general a lot but he likes Music Channel more.
WHAT DO YOU THINK YOUR PARTNER WILL WANT TO BE WHEN THEY GROW UP?
Archana: some plane mechanic-

Plotter: Air Stewardess
Clarification
Both are correct but it is called Aeronautical Engineer which is actually an exciting field.
– – –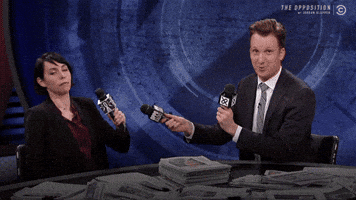 After all this mess, I am free to continue my journey as these kidnappers just poofed. It was really lovely talking to them and I am sure you guys will always be entertained by them if you see them talking around. Although I have named them "ARCHOTTER", I can legit hear Plotter calling me out with "what in the pokemon names is that?" *sobs*
I hope you enjoyed this edition of the series and let me know what you guys think about them in the comments. Until then, let me go find some more besties around in Help Force and get more tea on them!!
---
Unleash The Power Of Helping!
Filed under: Double Trouble, Help Force CP Tagged: | Archana, Archana HF, Double Trouble, Double Trouble Archotter, Double Trouble HF, Plotter, Plotter HF, Ru HF