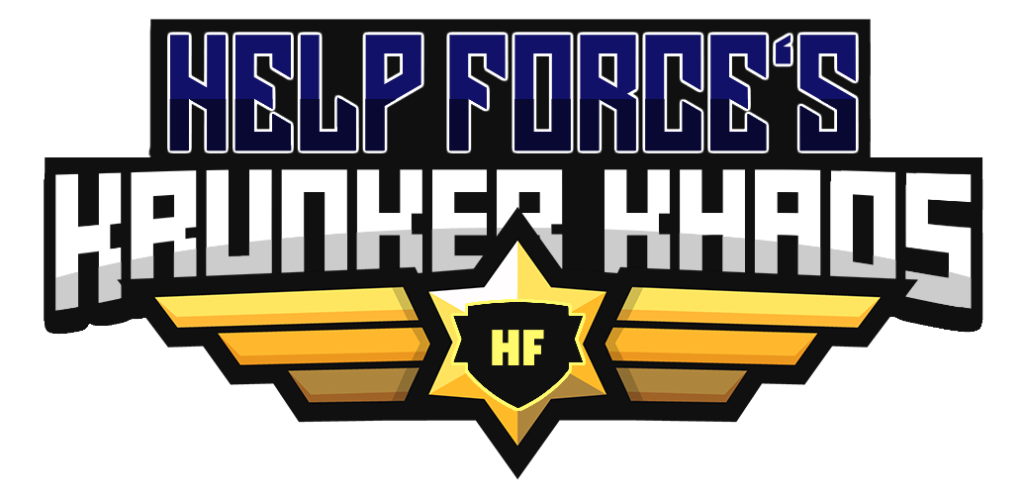 SHIPYARD, HF Krunker Headquarters — Gamers, unite! As we aim to host events in several games, it's time for something new and exciting. We're proud to announce that we will be hosting the first-ever Krunker tournament.
---
INFORMATION
---
First of all, I hope that our readers know what Krunker is. For those of you who've been living under a rock, it's a first-person-shooting (FPS) game that is browser-based and can also be played on a client. It's straightforward to understand, so if you haven't tried it out yet, go for it today!
Krunker consists of several maps, which can fit in a max of 10 players. The basic aim is to gain as many kills as you can and gather points. In a timed format, the person/team with the most points at the end of the round wins the game.
Below is a picture showing a Krunker screen, which explains the in-game details.
---
TOURNAMENT FORMAT
---
The organizers will host the Krunker Khaos tournament in a League Format. We'll be seeing several teams compete against each other to gain the top spot. You are allowed to create your own team with the size of three players. Teams will battle each other in a best-out-of-3 format, and the winner will secure points to climb up the league table.
How do I register my team? Refer to the 'How to register' part at the bottom of this post.
Game Format: 
One trusted player from either of the teams is allowed to host the game. The team on the other end can view the screen share as the host sets the game (to ensure a fair game). In case of a technical failure mid-game, the argument about a 'rematch' will depend on the team which does not has the host. If the latter doesn't agree with one, then they'll automatically win the match.
All community members (irrespective of which army you're from) are invited to register and compete to win the tournament!
We will post regular updates to the League Table in a dedicated channel on our discord.
---
RULES
---
Breaking any of the rules listed below will result in a team disqualification from the tournament. Please note that rules become a subjective aspect at minute details, and that's why the administrator decisions will be final.
No DDosing/Doxxing or using any malicious attempts to gain an advantage.
Teams must not camp after a matchup. You will be assigned a time slot to complete your matches. Any delay will cost points of the team responsible for it.
No hacking (aimbotting, wallhacking, etc.) allowed. If caught, your team will be disqualified instantly.
---
REWARDS
---
Ain't no tournament without attractive rewards! Here's the list of the prizes teams will be getting on placing at a certain position.
Winner Team
1 Classic Nitro (5$)

Custom Penguin Salute emote for each team member

Shining Trophy (embedded team and member names).
Runners Up
Bot Money in your home army.

Recognition in the closing ceremony post.
---
HOW TO REGISTER
---
Submit your comment to this post in the format stated below if you want to register your team for the tournament:
Team Name: e.g. Phoenix
Member 1 Discord Name:
Member 2 Discord Name:
Member 3 Discord Name:
Make sure to choose your teams carefully. Once registered, you cannot switch your teams.
REGISTRATIONS CLOSE ON

 SUNDAY, 16TH MAY – 4 PM BST/UK
We will post updates regarding the tournament in the Help Force discord.
Feel free to message me on Discord if you have any questions! (Spectre#9000).
Fight for Glory!
Filed under: Help Force CP, Important News Tagged: | Community Meetups, Help Force Krunker Khaos, Help Force Krunkitis, HF Krunker Clan, Krunker, Krunker Help Force, Krunker Khaos, Krunker Tournament