Hey Helpers!
Now some of you may know already, but unlike CPArmies.net, on Club Penguin Rewritten there are no !size commands to check both armies sizes during battles, and back in March Madness 2021 this was a problem, as some of the judges were counting our penguins as the other armies, Hence, we now have come up with the new Advanced Uniform temporally.
---
A total of 570 coins are needed to buy this uniform

–
How to earn coins on CPRewritten?
There are several ways, you can mine for coins (Tutorial) or play mini games such as Cart Surfer and Puffle Roundup
---
All items can be bought in the Gift Shop Clothing Catalog
–
Color: Yellow
–
Body Item: Black Letterman Jacket
–
And that's it! all the other items are your choice, i'll see you all on the battlefield.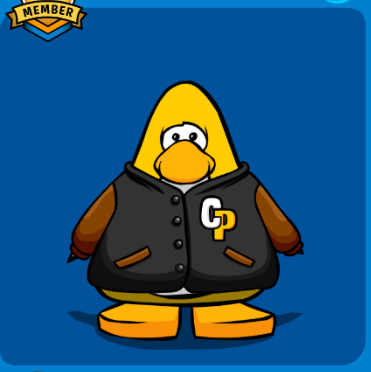 #BlueSummer
Unleash the power of helping!


Filed under: Help Force CP