Greetings Readers! A new fun Series pops up on the Help Force web. In this series, I will be interviewing our beautiful Allies and get to know more about them, and today I will be interviewing our brother ally's leader, Calgo! Read more
Calgo, the Current leader of the Army of Club Penguin, joined the armies Community since 2008, I know right he needs to touch some grass. Anyways, he is not only extremely simpable and handsome, but also an ally to our glorious motherland. Calgo is known for his ruthless and caring nature. He is a hyped up person who always wants his army (ACP) winning and at the top, while also providing the care and nurture that his mods need to succeed. Calgo is truly the GOAT of ACP. – Written by Beasto & Thuanthaijo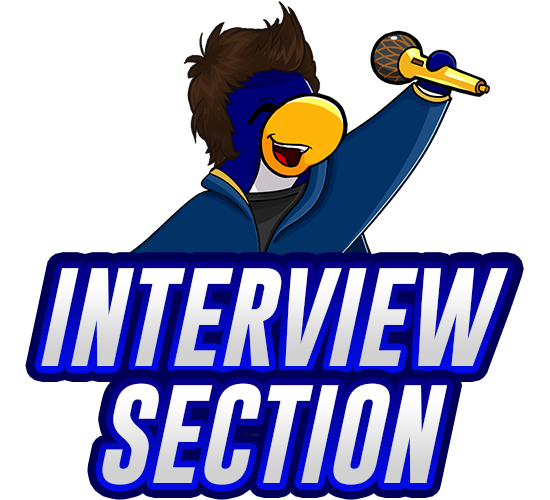 Hello Calgo, how are you doing today?
I am doing fantastic! Just been working on catching up on some tasks for ACP. How are you?
I'm doing amazing ty, can you start by telling us what do you think of the Help Force as an army?
Where do I even begin?! Simply put, I LOVE HF AS AN ARMY 😀 because HF is always striving to be the best and is also not afraid to have a hilarious sense of humor which you don't see that often in armies these days. I have immense respect for both ROOBOO and Des for what they have achieved as leaders of HF within this short time. Furthermore, HF has always been extremely kind and supportive especially to me and ACP as brother allies and I couldn't ask for better people to call friends. HF is not just an army its a community full of people who are kind but also hilarious (Choco and Jo I'm looking at you ). I'm not surprised that HF has made it all the way to the finals of MM as they have been working their butts off for quite a while even taking #1 multiple times. As a leader of ACP, I'm constantly learning from HF as an army of what I can improve upon and I look up to HF as they set the example for the whole army community
What do you think makes the Alliance between ACP and HF more special than other army alliances?
In my opinion words can't even describe what makes our alliance so special. I think if anything our relationship between ACP and HF has over time transcended beyond being just an alliance for mutual benefit but something more. We've grown a lot closer as armies and we have always been extremely supportive of each other through both the highs and lows. I have the highest of admiration for HF and I'd always take a bullet to the chest because of how much our friendship means to me. I don't think you will find another army with an alliance/relations as strong as HF and ACP because we look beyond the benefits of allying and instead focus on how we can lift each other up!
Who do you consider your closest friends in the Help Force?
Thats so hard to answer because I hate picking favorites! I love everyone in HF, but I think I talk to ROOBOO, Des, Nell, Choco, Jo, Foxyy, and Dan the most!
Do you have any favorite moments/memories between HF and ACP? and if so, can you share your favorite one?
I think my favorite moment thus far between HF and ACP would def be getting to celebrate our anniversary of our Brotherhood alliance this year despite it getting postponed due to the SWAT war which we fought side by side in as allies! I also really enjoy frequenting HF events with my staff team and the fun little antics that happen in the login room of Stadium. The ACP Murder Bus in stadium will forever haunt us lol.
If you had the chance to host any event you want right now with the Help Force, what event would it be? and why?
Either an AUSIA Sleeping event because I never sleep … and AUSIA wrecks my sleep schedule OR I'd do a Murder Bus story driven event with tactics that tell a deep story about the orgins of Murder Bus 😀
Outside the Club Penguin cults, what other hobbies do you have?
I always try to keep myself quite busy! Outside of Club Penguin, I enjoy hiking, backpacking, and rock climbing in the outdoors. I also volunteer for several services/non-profits that assist victims of scams while also running some of my own businesses that center around CSGO trading as well as hunting down scammers. I really enjoy playing games such as CSGO, RuneScape, and Minecraft. Other than that I'm also studying Accounting and Finance at Uni and I'm involved in two fraternities. I also am an ambassador for 3 different companies including Corsair.
If you had only two tickets for a trip to visit a different country each day and have fun with someone, Who from the Help Force would you take with you?
Oooooo either Choco or Jo. But if I am going with Choco we must travel to Hot Chocolate and Candyland without a doubt. Jo might try and coup me though and get me thrown off the plane
Lastly, is there anything you would like to say to the lovely readers?
KEEP BEING YOU!!!!!!! HF IS SO GREAT BECAUSE OF THE PEOPLE WHO MAKE IT GREAT!!! I LOVE YOU ALL, FEEL FREE TO PING ME WHENEVER OR DM ME IF YOU EVER WANT TO CHAT!
We have reached the end of this Post, thank you for reading, I hope you enjoyed the Post! Make sure to like and comment below if you enjoyed it.
Filed under: Help Force CP, Know Your Ally, Web Series Tagged: | Army of Club Penguin, Calgo, Column, Know your Ally, Web Series